Supreme Wins Counterfeit Legal Battle in Italy
Shutting down production of fake Supreme in San Marino.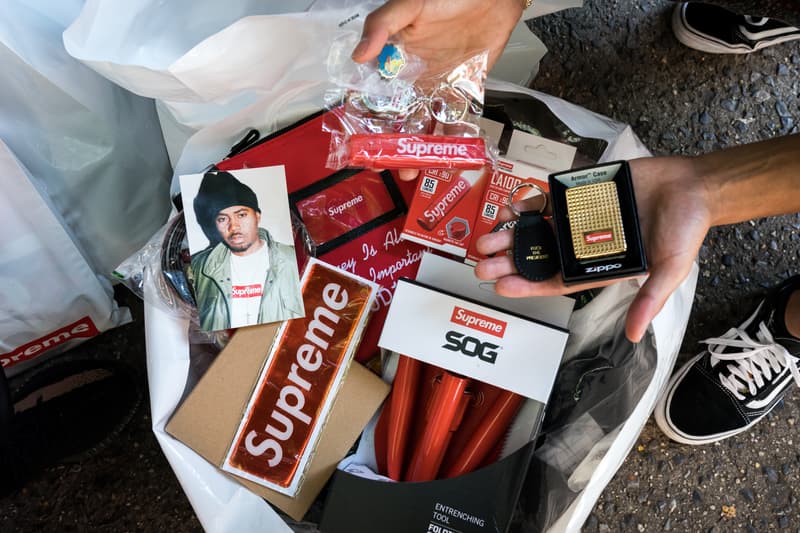 Thanks to recent Louis Vuitton and Nike collaborations, Supreme's popularity in Italy has skyrocketed, leading to the proliferation of counterfeit goods. The New York label took the issue to court, where the lawsuit ended up falling in Supreme's favor.
According to Supreme's Milan-based legal representative Nctm, Milan and San Marino courts awarded the victory to Supreme and both ordered that approximately 120,000 fake goods found in San Marino be seized. The types of counterfeits — sneakers, shirts, outerwear, etc. — haven't been revealed, nor was it made clear if Supreme won any kind of settlement from the lawsuit.
Supreme currently has no outposts in Italy, meaning that Italian fans must purchase items online, possibly opening the doors for the counterfeit items. Meanwhile, Supreme appeared in our recent discussion of Kim Jones's most notable innovations at Louis Vuitton.