Off-White™ Fall/Winter 2018 Keeps It Star-Studded Backstage as Virgil Dresses the Future CEO
See the likes of Future, Metro Boomin' and Takashi Murakami at Virgil Abloh's latest show.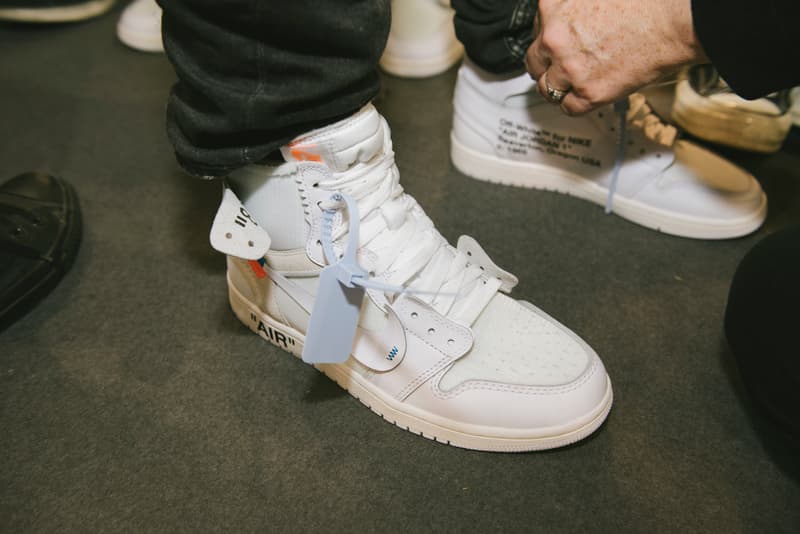 1 of 20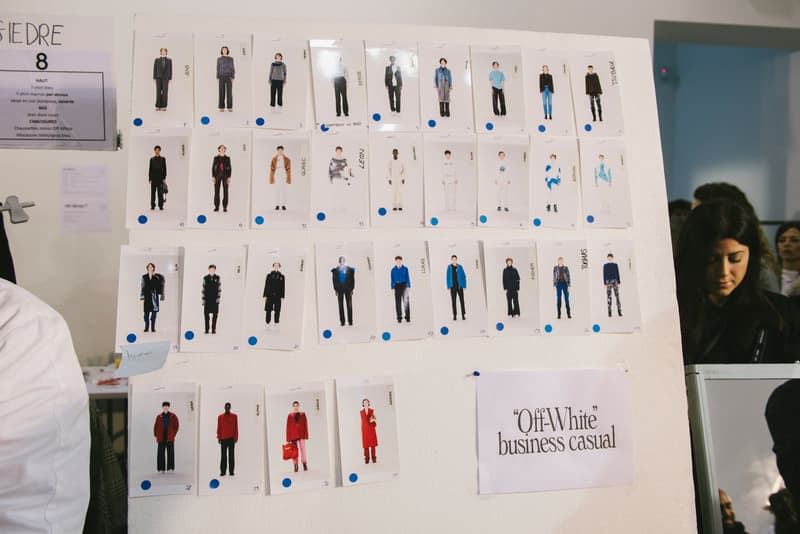 2 of 20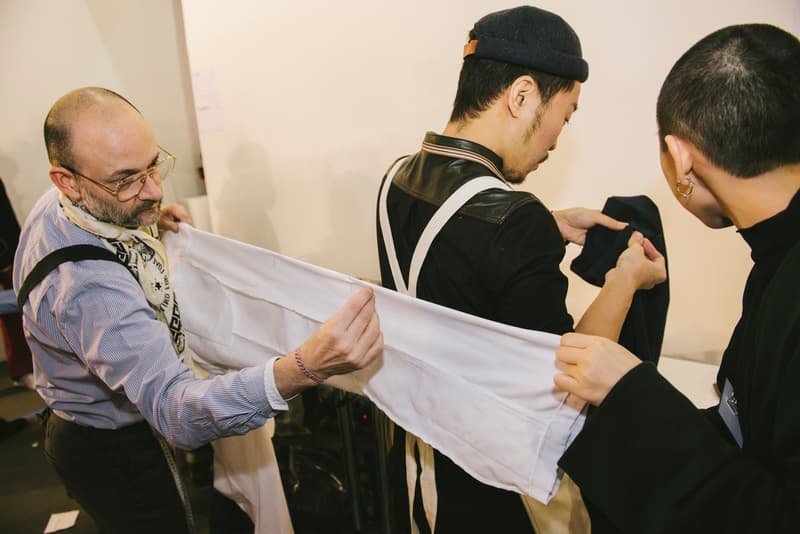 3 of 20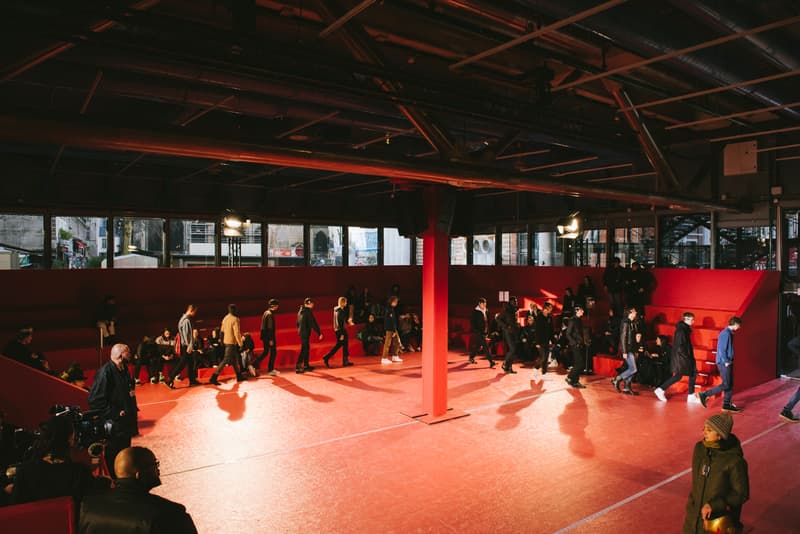 4 of 20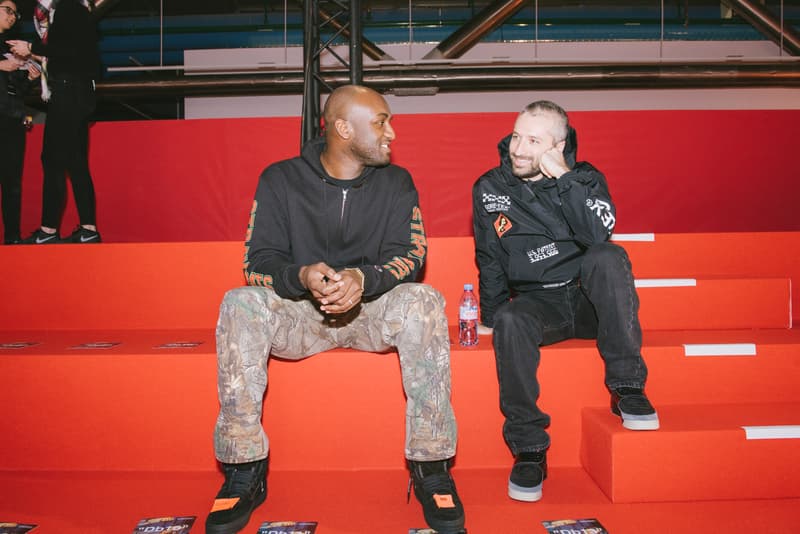 5 of 20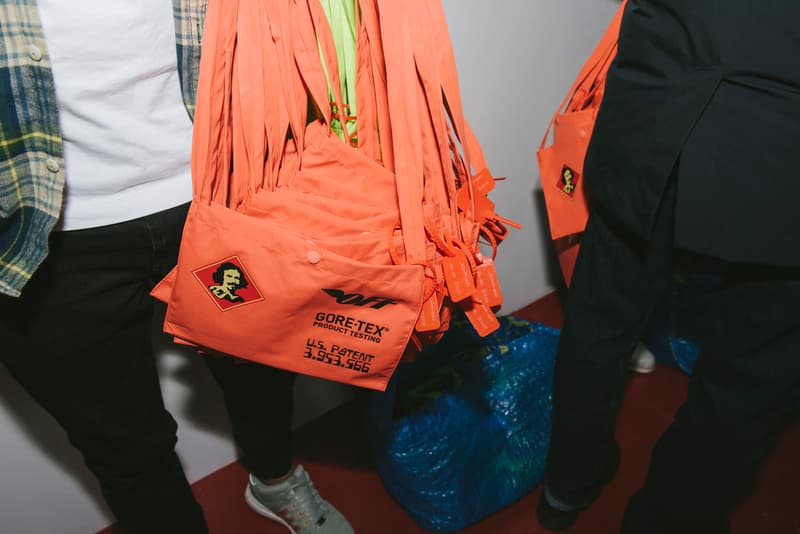 6 of 20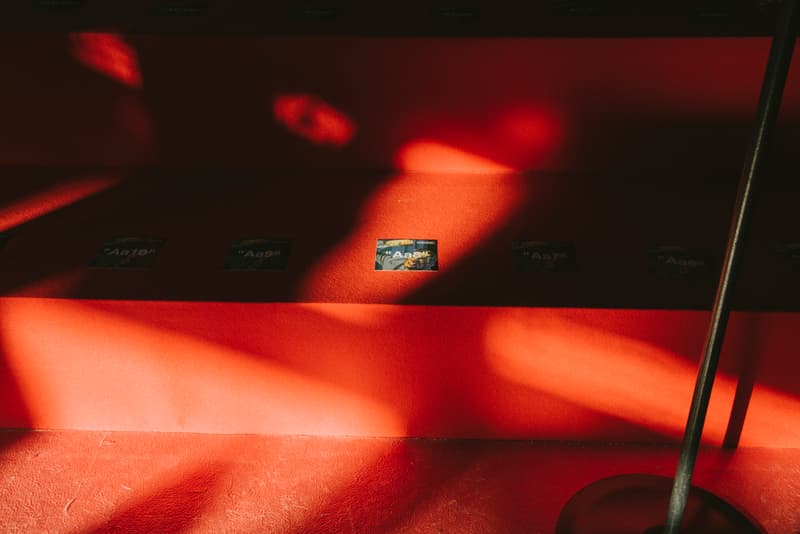 7 of 20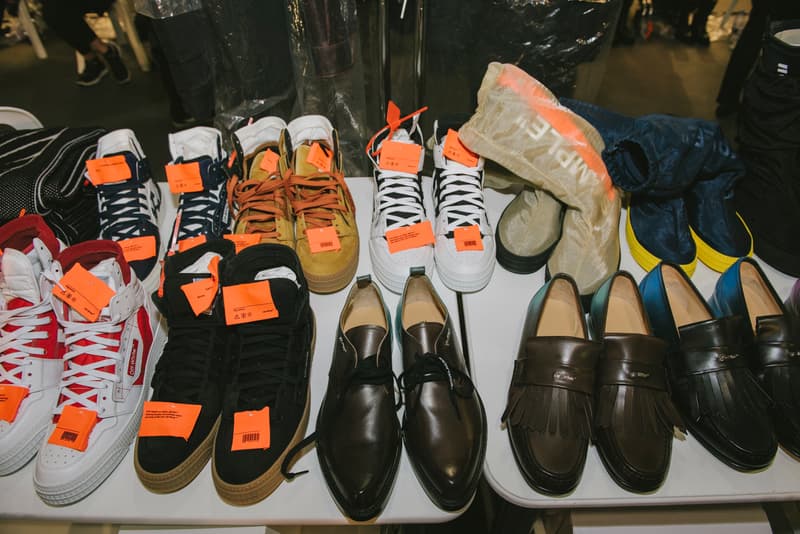 8 of 20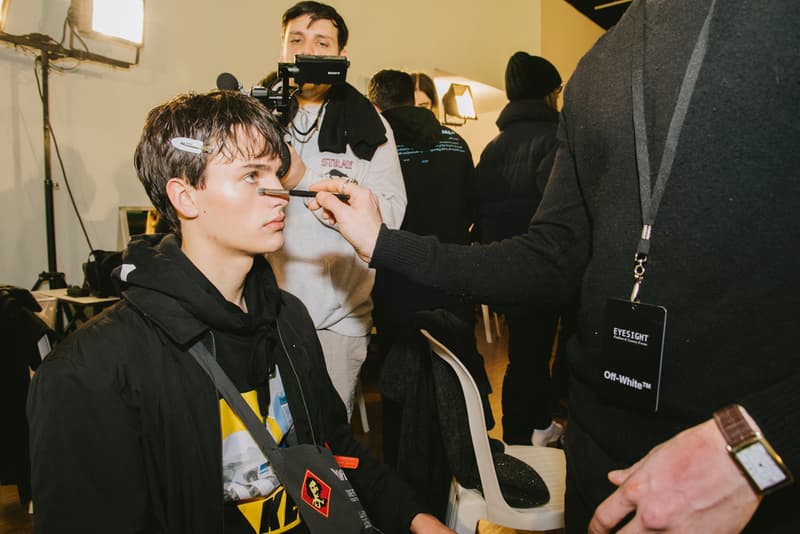 9 of 20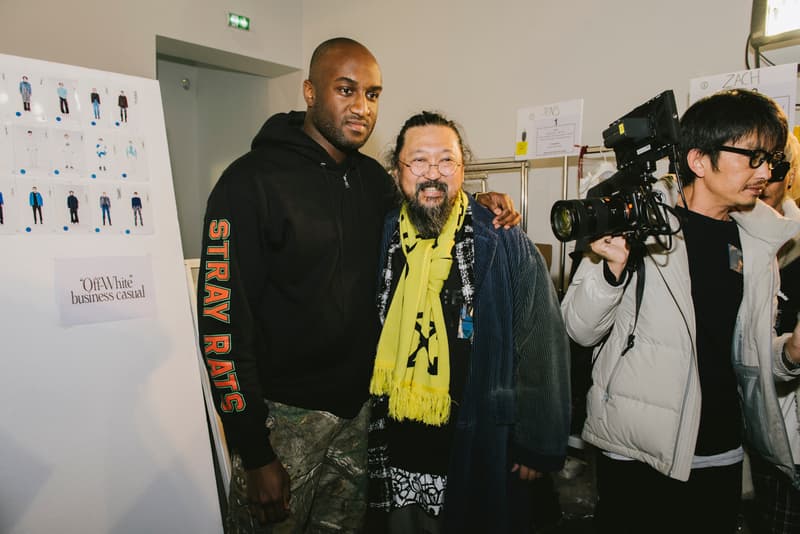 10 of 20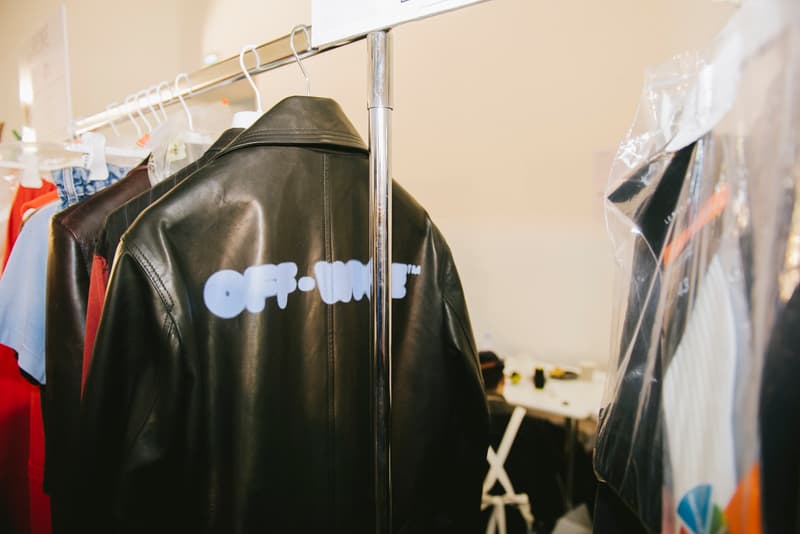 11 of 20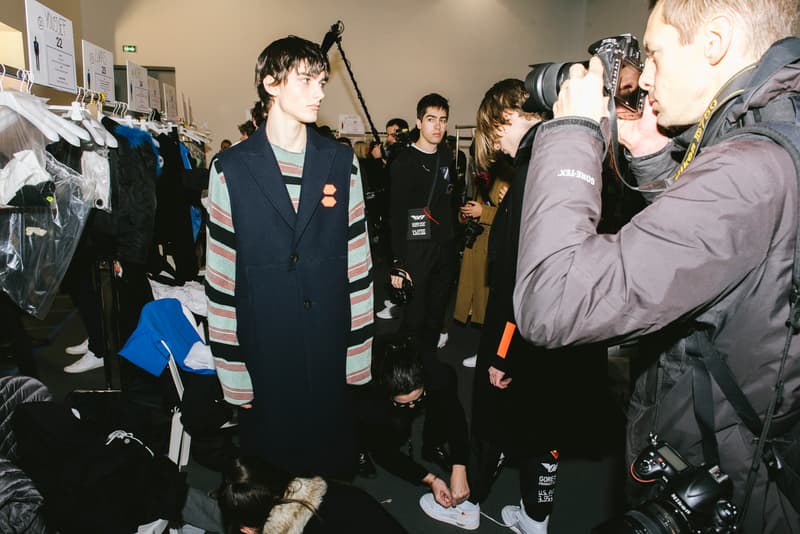 12 of 20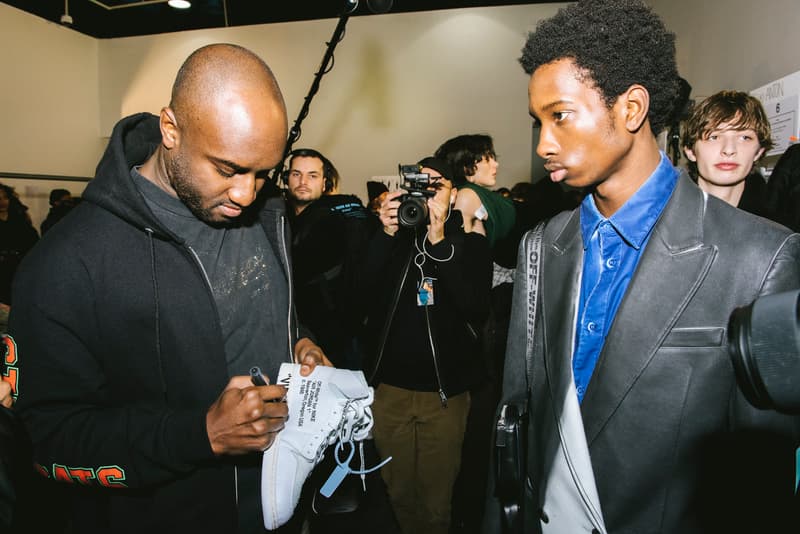 13 of 20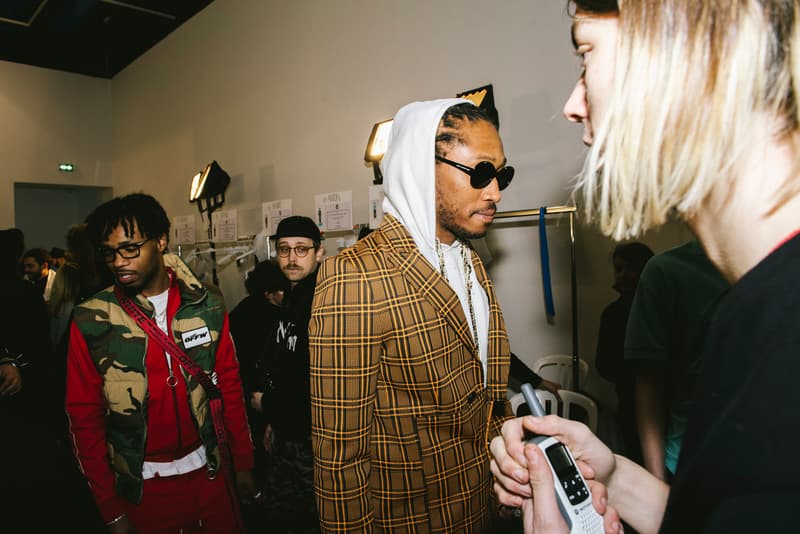 14 of 20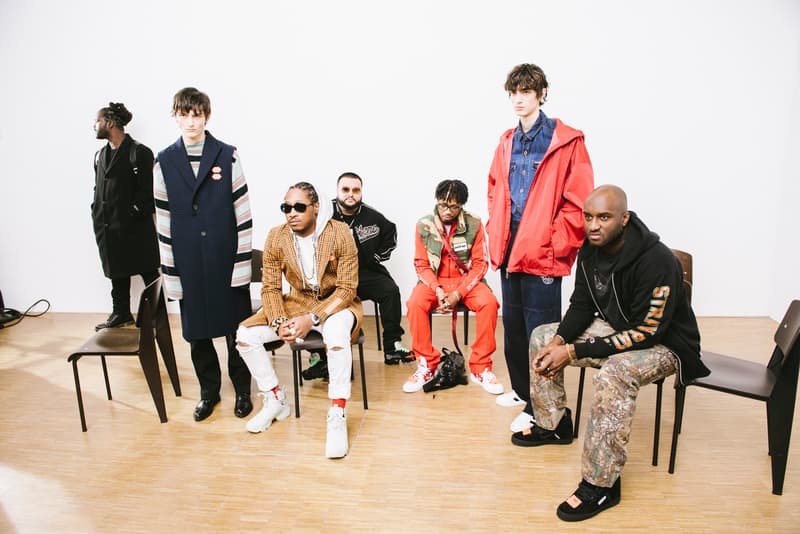 15 of 20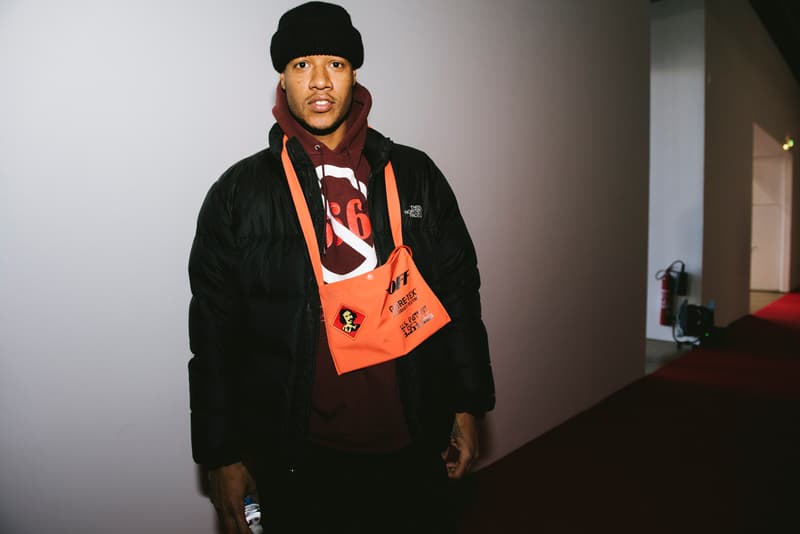 16 of 20
17 of 20
18 of 20
19 of 20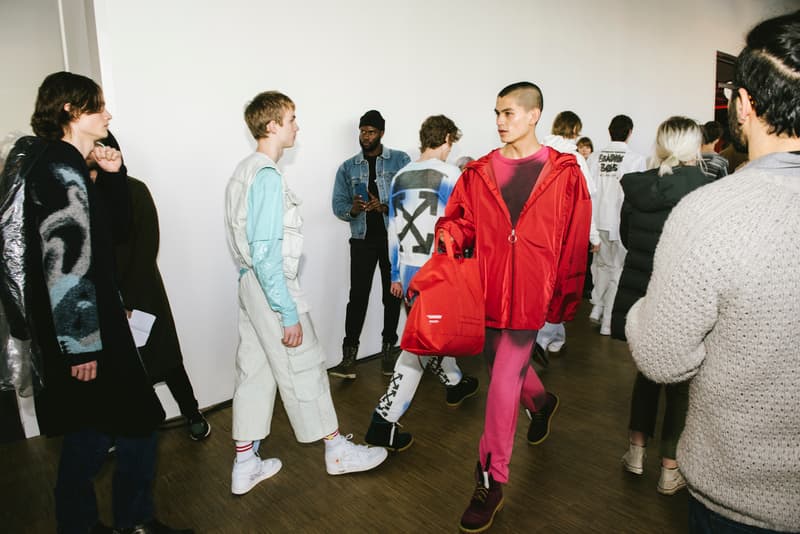 20 of 20
There's little to be said about Off-White™ that we don't already know at this point. The brand, which has experienced massive growth over the last year, has gone from a noted brand to one of the most popular and hyped in the entire fashion landscape. It was a show that certainly packed in a plethora of celebrity names ranging from Future, Miguel and Metro Boomin' to Takashi Murakami, Marcelo Burlon, as well as Virgil's gang of friends, including the likes of Heron Preston and Luka Sabbat.
So, judging from that roster, it's safe to say that his latest collection, entitled "BUSINESS CASUAL" was always going to be one to watch out for. The show was Abloh's attempt to look at the person who "comes home in a suit and briefcase, toss your keys on a counter," saying "I was trying to analyze this idea for my youthful generation."
The core idea behind Off-White™ is youth, and this time saw Abloh expand on this idea, saying that the show was about graduation. "I'm a bit older than proper youths, so I have one foot in, one foot out of the internet era," he says. And this perspective meant that he wanted to bridge the gap. Backstage when talking to a veteran journalist he spoke briefly of his infamous Moncler jacket days, saying "you saw me at Dries shows, not being able to get in during my first stint in fashion. I wanna create a link. I wanna create a new brighter horizon."
There was also a link between this show and the womenswear collection. "That was very much a celebration of femininity, it was paying honor to that dream world that Diana lived in. So, on the men's side, we want to graduate, we don't want to stay consistently in the strong youthful phase, I want to have a dialogue."
The soundtrack involved two very different songs about the same dreaming theme, starting with Weezer's "Only in Dreams" and ending on Tyler, The Creator's "See You Again." When asked if this dreaming theme was deliberate, he said "I always dream of the future CEO, the future business managers and the future in general. Usually, they're just kids who grew up listening to rock music, skateboarding, going to raves, going to fashion parties, this mix of culture and what that future looked like eventually becomes that business casual."
And that business casual included the much-touted new white version of the Virgil Abloh x Jordan 1's, while some purple velvet Timberland's also made an appearance. In addition to that, the shoe used the most was a pair of black oxfords that had the rear half spray-painted blue. The clothes were reminiscent of what Balenciaga had been doing over the last few seasons, while also being a step forward from the Off-White™'s spring/summer 2018 collection, which is where Abloh first introduced his take on the suit.
And while he did focus more on suiting, there was also nostalgic tinge throughout the collection, with the Weezer soundtrack that had Miguel tapping his knee in appreciation and a Beastie Boys tee. He later explained why those two bands interested him.
"Weezer and the Beastie Boys both transcended their specific genre," he said. "My tastes veered from what I was supposed to be into — I was supposed to listen to rap but I liked Weezer." For Abloh, the music choices were a chance for him to "relive my high school years."
Virgil went back to his trusted to talk about the youth and their ideas, noting that "2017 was this collective feeling the world is coming to an end. What I'm trying to say is that among the young demographic, the despair only hits a certain ceiling. It's in the background for me and my friends. It makes no difference to the future. And that hopefulness is embedded, I'm an optimist."
Take a look through the gallery above to see backstage images.
Once you've finished that, you can take a closer look at the newest iteration of the Virgil Abloh x Nike Jordan 1.