Nike Teases Its Latest Running Innovation
Leaked photos point to the Epic React as the inaugural model.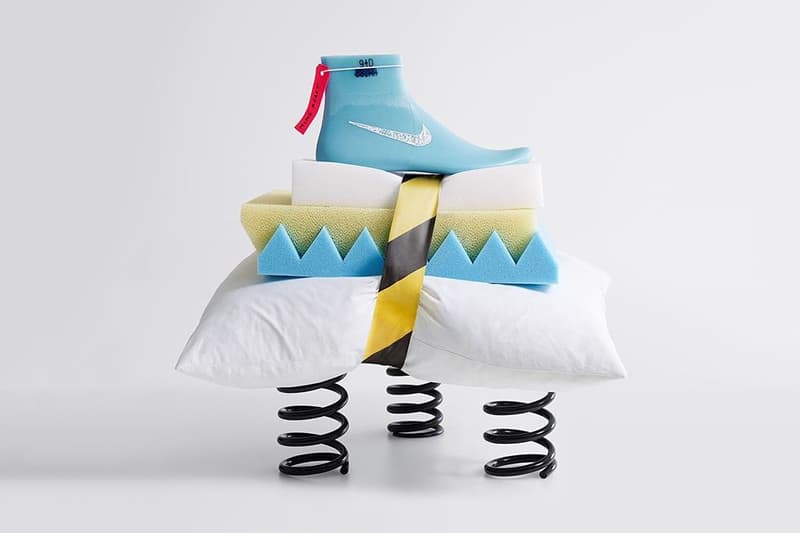 Nike just took to Instagram to tease its next-generation technology for running. The teaser consists of an image depicting a foot-mold placed on top of three unique shapes of foam-like cushioning, a pillow, and spiral shocks. Conclusively, the post's caption relayed: "The inspiration for a running innovation that feels like this (without actually looking like this). Coming Feb. 22."
Official details are still pending stateside, but attendees at Nike's recent React activation in South Korea (photos below) are reassuring fans with photos that evidently prove it's the Epic React model. The innovative low-top was unveiled a few days ago, boasting a sock-like knit upper and an energy-responsive cushioning system fitted inside its protruding sole unit. The sculpted sole utilizes React technology and features an embossed motif.
Many assumed that the innovation was likely to coincide with Nike's revamped Shox technology. Moreover, the comments section of the post also featured some ambitious assumptions such as a possible Off-White™ collaboration due to the caution tape visual in the render as well as an ostensible VaporMax x Shox variant.
Nevertheless, view the teaser above and expect Nike's forthcoming running technology to debut on February 22.