Why the Nike Epic React Flyknit Is a Sneaker for All Athletes
Nike's latest performance sneaker could be its best.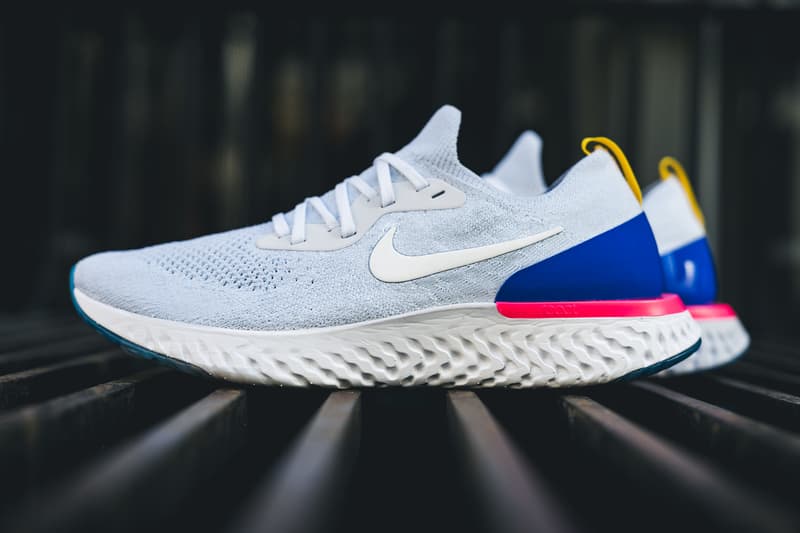 1 of 4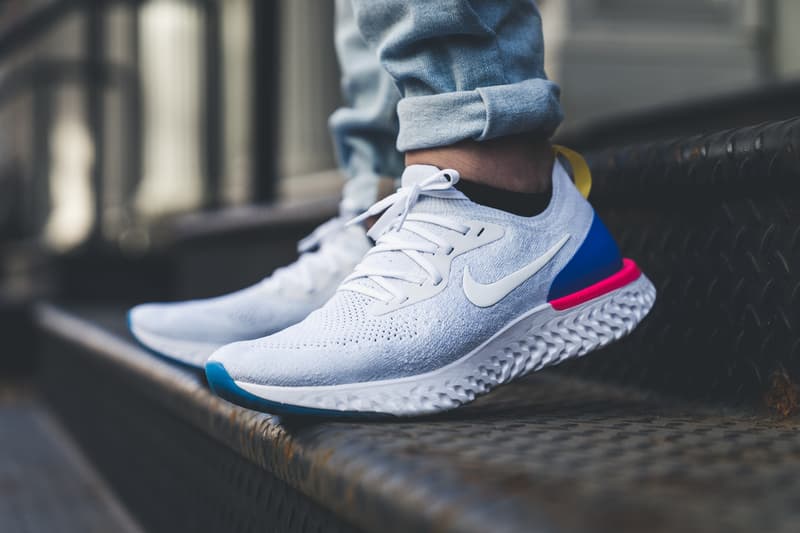 2 of 4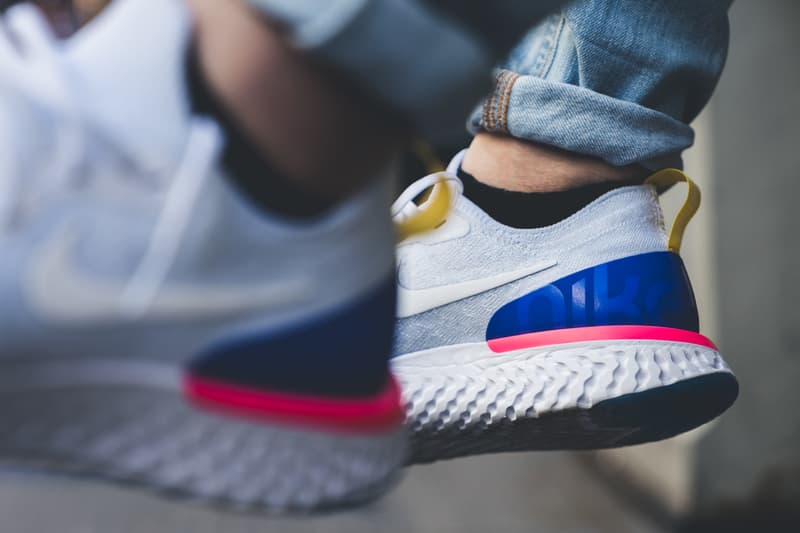 3 of 4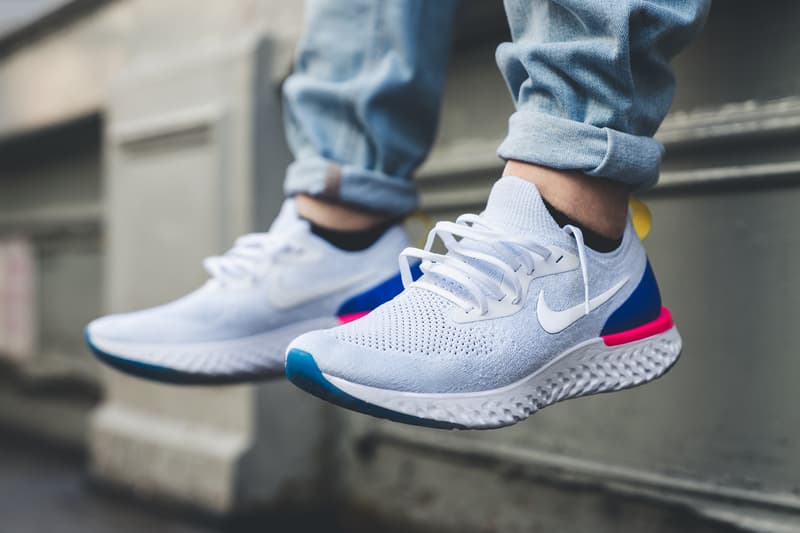 4 of 4
While the Nike Epic React Flyknit has been introduced and labeled as a running sneaker, the reality is that it's a sneaker for all athletes. Featuring React technology which first made its debut last June on the hardwood in the form of the Nike React Hyperdunk 2017 Flyknit, the latest variation has taken the soft foam bounce and responsive feel even further.
It would be obvious to compare this sneaker to its UltraBOOST and AlphaBOUNCE competition — both feature their respective brand's knit technology on the upper and vamp as well as a protruding midsole/outsole system — but I believe it's actually more comparable to the FUTURECRAFT 4D in terms of how light and breathable it feels. Entering the sockliner of the sneaker, my foot immediately felt secure and fastened, something that the UltraBOOST lacks and AlphaBOUNCE has too much of. While comfortable, I always feel uneasy that I'll turn an ankle in a pair of UltraBOOSTs because of a lack of support in the heel area. On the AlphaBOUNCE, I always feel too constrained and immense pressure on my foot from its rigid form. A perfect balance of stiffness is surprisingly present in the FUTURECRAFT 4D which utilizes Digital Light Synthesis, a completely different construction than React foam but with the same results.
As someone who has run and played a variety of sports in original and retro Air Maxes, this sneaker is possibly the best yet.
Even though the sneaker had stiffness, the feeling of being able to move on clouds was something I experienced immediately as Nike gathered a group of industry people to run through a teamcentric gauntlet of four exercises following a short verbal history lesson from VP of Running Footwear, Brett Holts. Inspired by its predecessors — the track spike, Waffle Racer and Lunarlon Trainer — the Epic React Flyknit has the DNA of Nike Running and Bill Bowerman. I put it through the paces on each individual exercise.
Running a zigzagging tire course, it was immediately obvious to me that the traction on the sneaker was a key focus in its design, afterall, Nike tested the React technology with over 17,000 miles logged by runners. Cutting and sidestepping like an elite running back would, I never lost grip with the floor and my foot never felt like it would roll or slip out, even with me wearing the sneakers untied. The jumping and landing prowess of the Epic React Flyknit was evident as I hit a trampoline launchway attempting to tap foam blocks hanging from the ceiling and as I leaped into a foam pit like a track and field star taking on a set of hurdles.
While the activities themselves provided me a midday workout I admittedly wasn't ready for, the sneakers felt like they were a part of my body the entire time, a feeling that is rare but as any athlete would tell you, is crucial to their craft and longevity of their career. As a heavier set guy, the React technology never gave me the feeling of crushing it and lessening its effectiveness the way BOOST does. Having broken and sprained both my ankles multiple times, even without tying the laces, I never struggled with ankle pain going through the activities. Finally, thanks to the Flyknit construction, my feet never felt heavy or anchored down which is an athlete's worst fear at the end of a long work day.
The sneakers felt like they were a part of my body the entire time, a feeling that is rare and crucial to any athlete's craft and longevity of their career.
I am by no means a professional runner, but the couple of thousand of miles I've put into my transfers between body and pavement have given me enough experience to feel out a great shoe when I put it through some work and the Nike Epic React Flyknit is definitely one of those sneakers. As someone who has run and played a variety of sports in original and retro Air Maxes, Free Run 2s, Flyknit Racers and Trainers as well as UltraBOOST variations and the FUTURECRAFT 4D, this sneaker is possibly the best yet. Some may argue that the styling is not as sexy as the Flyknit Racer or that the React foam looks too similar to the AlphaBOUNCE grooves but at the end of the day, the defining characteristic is its ability to perform and the Epic React Flyknit does just that.
The latest "Black/Racer Blue" colorway might just be the best one yet and whether you decide to run with it or use it for another sport, it's worth checking out for yourself on February 22 when it releases on nike.com and select retailers.