Kim Jones Teases Louis Vuitton Billiards Set
Complete with a monogrammed cue ball.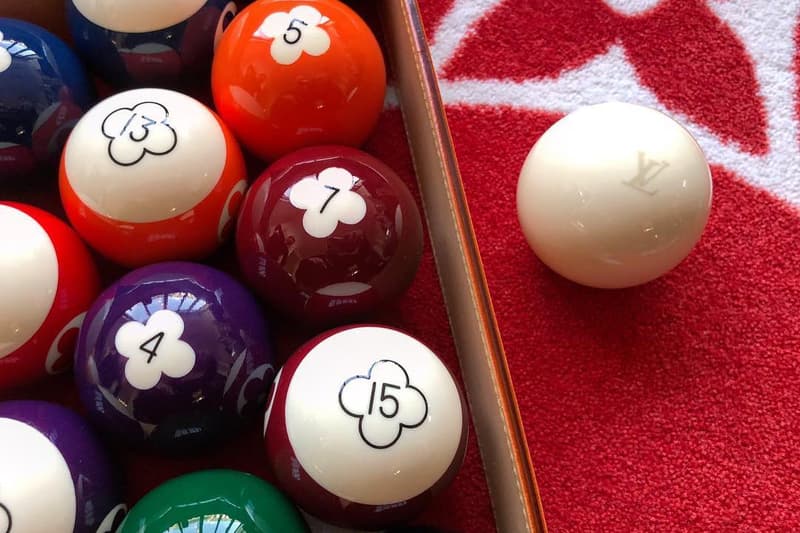 Although London Fashion Week: Mens is in full swing, it's worth keeping the forthcoming Paris Fashion Week in mind; Kim Jones took to Instagram to hint at Louis Vuitton's Fall/Winter 2018 menswear collection.
Jones uploaded a photo of pool balls, with a quick reminder that the men's show kicks off in 10 days. Looking closer however, reveals that the balls all feature LV motifs: the cue ball bears the fashion house's insignia, while others feature the house's monogram flower surrounding the numbers. Louis Vuitton's signature red and white appears on the felt table, detailed with another monogram flower pattern.
Stay tuned for the menswear collection when it debuts, we'll be there to cover it when it arrives. Until then, keep an eye on our Fall/Winter 2018 show coverage, which includes recent shows from the likes of A-COLD-WALL* and Craig Green. For more playful monogrammed accessories, check out the house's table tennis and playing cards set in its Monogram Eclipse print.