Abasi Rosborough Is New York's Most Innovative Fashion Brand
The designers sit down to discuss sustainability, creativity and the state of menswear.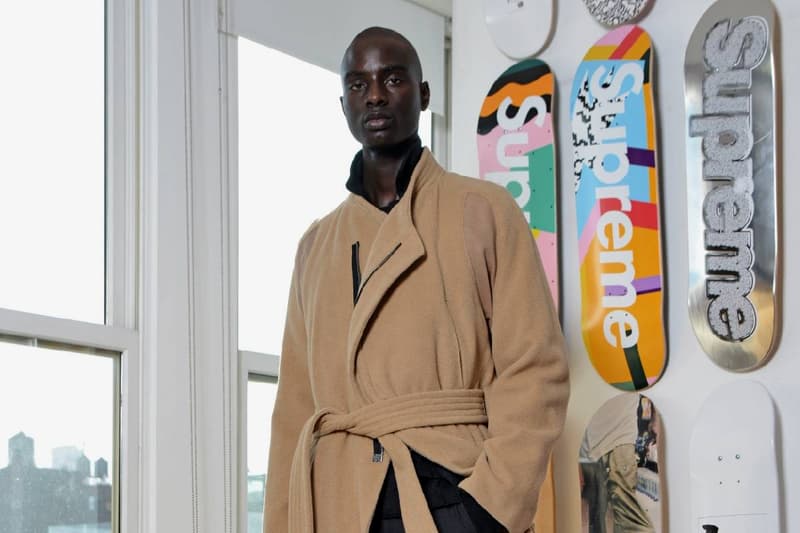 1 of 2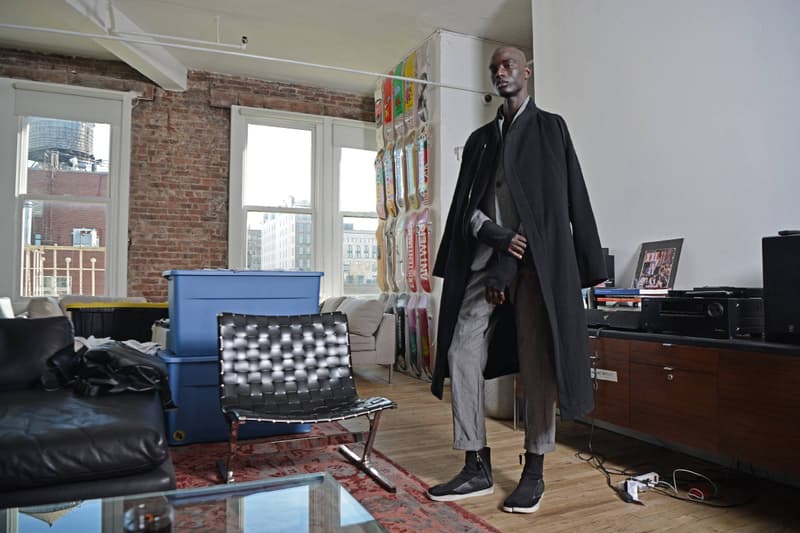 2 of 2
New York's Abasi Rosborough sat down with Grailed for an exclusive interview, editorial, and archive sale. Designers Abdul Abasi and Greg Rosborough talk about the creative process and what it means to be an independent designer, among other things. Check out some choice quotes below.
On the future of menswear:
"… when I was at [Ralph Lauren] Purple Label I would ask some of the old tailors this —- 'What do you think guys are going to look like in fifty years?' … I remember this one old guy told me, 'The suit's perfect. It'll never ever change.' I just thought, as a designer who's at the beginning of my career looking forward, I'm like, 'Well that would be a freaking travesty.' That was part of the impetus of like, 'Hey, we can just take this idea up ourselves and try it. We may fail greatly, and that's fine. But we do know how to make a suit. We've been educated in this. We know the traditions of the past. Let's talk about how it can move for the man in the modern world.'"
On the intent of the brand:
" … The idea is that clothing is communication. It's second skin. It should allow you to be 100 percent yourself, not restrict you. But then, when you wear something you communicate an idea. Who are you communicating to? What tribe are you belonging to? What are you trying to say? And using all of that to inform collections is how we position Abasi Rosborough. … Ultimately it's built for us and for people in New York City and things like that that are hard wearing on your clothes, like this city beats the shit out of your stuff. But, ultimately, the guys that do wear it and collect it are a mix of independent people. They're the same guys that are super picky about their coffee."
On sustainability and staying power:
"There's been a bunch of other [fashion brands] that we interned for and other brands that we all know that were so hot two years ago, so hot five years ago, and they're no longer existent. You look at Engineered Garments. It hasn't ever been white hot. It has just been steadily growing and has a great customer base. You just keep creating quality stuff and stick to your guns. We don't talk about this a lot, but if you were to scrutinize the business there's a massive sustainability undercurrent to everything we do with the deadstock fabrics we source so it's like recycled goods. And the guys that wear it know that because we put in the labels and it's kind of hidden in there, but if you scrutinize the garment you'll find it. … the reality of the whole situation is fashion is the second largest polluting industry in the world, which is daunting when you think it's up against the oil industry."
On inspiration:
"It's comes from sports, but perseverance, a positive attitude and being a relentless problem solver will get you anything you want. Don't let anybody stand in your way. And even if your idea seems a bit crazy, keep working on it. Once you get a few years into it and you look back to where you started, you're amazed at how much you can accomplish. We had a lot of interest in doing what we're doing now. We didn't have any special talents, we just had work ethic and were open-minded enough to look at other designers and artists and try to incorporate new ideas. Just follow your vision and don't let anybody stop you."
Read the entire interview and shop some exclusive pieces over on Grailed.
For more sustainable fashion, check out Christopher Raeburn's latest collection.