A Backstage Look at Astrid Andersen's Fall/Winter 2018 Show
We caught up with the Danish designer after her Buffalo-inspired show.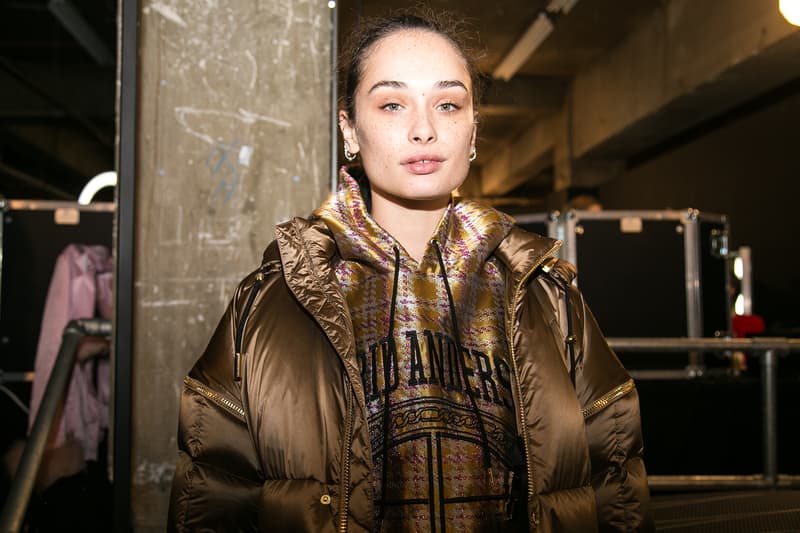 1 of 27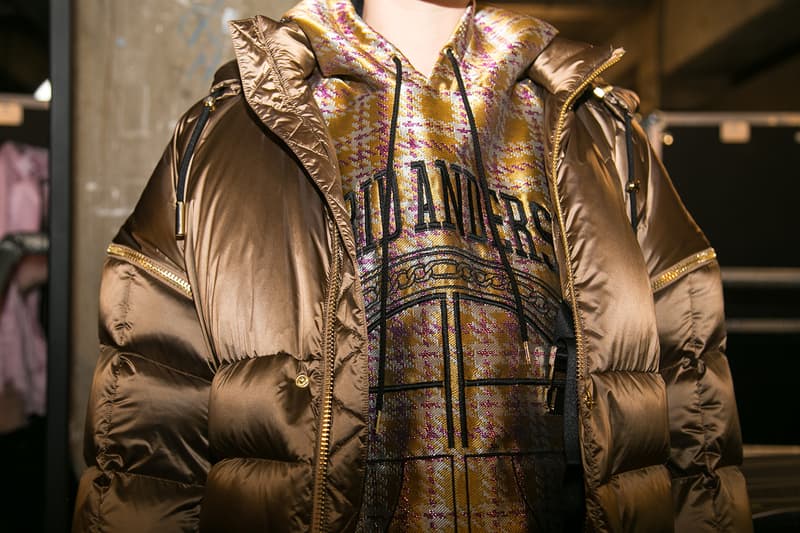 2 of 27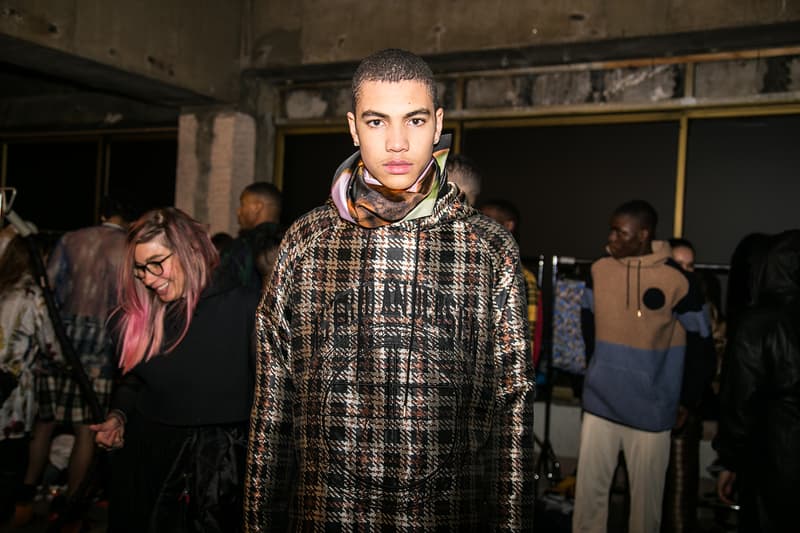 3 of 27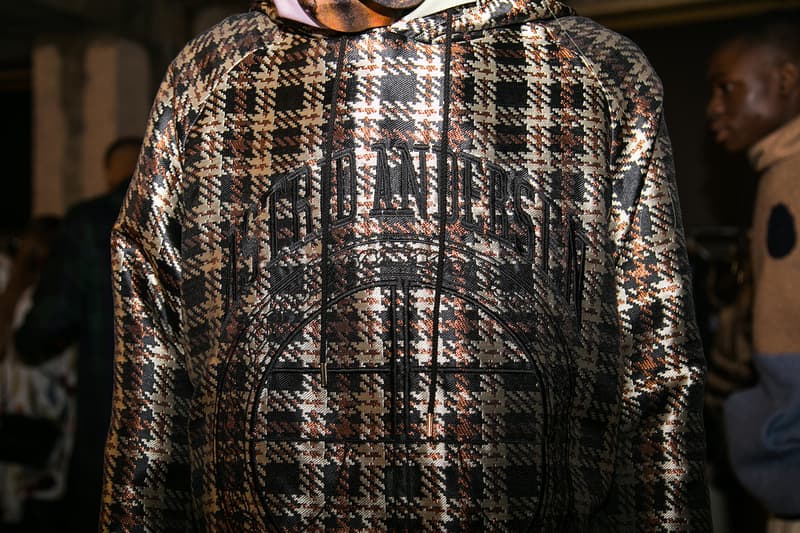 4 of 27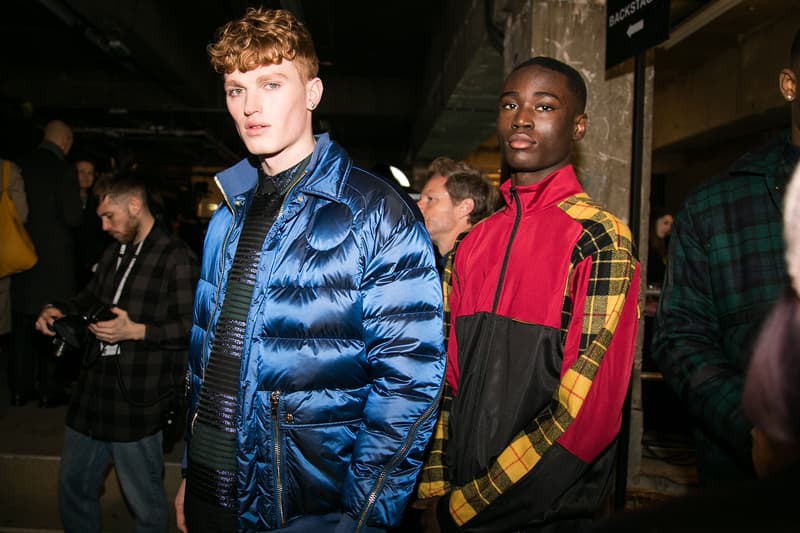 5 of 27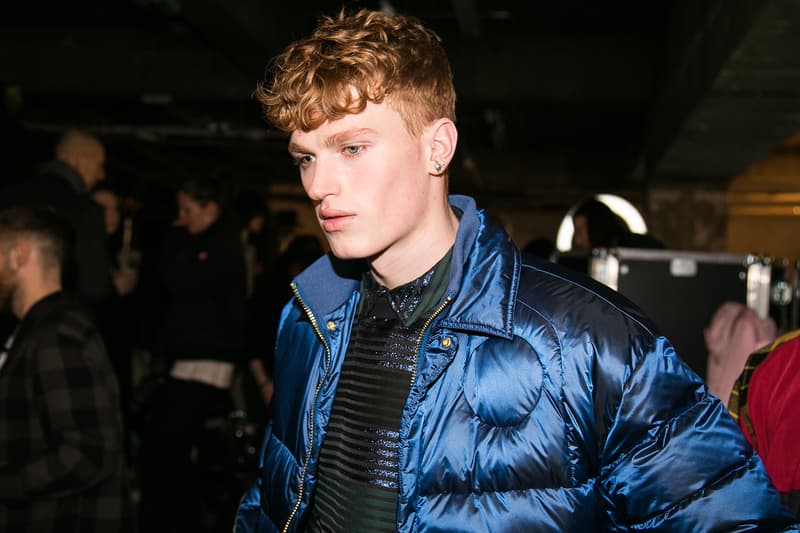 6 of 27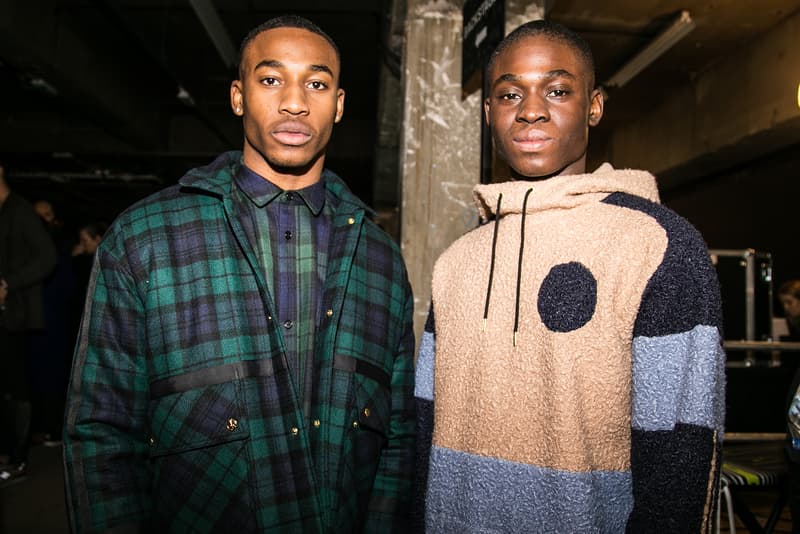 7 of 27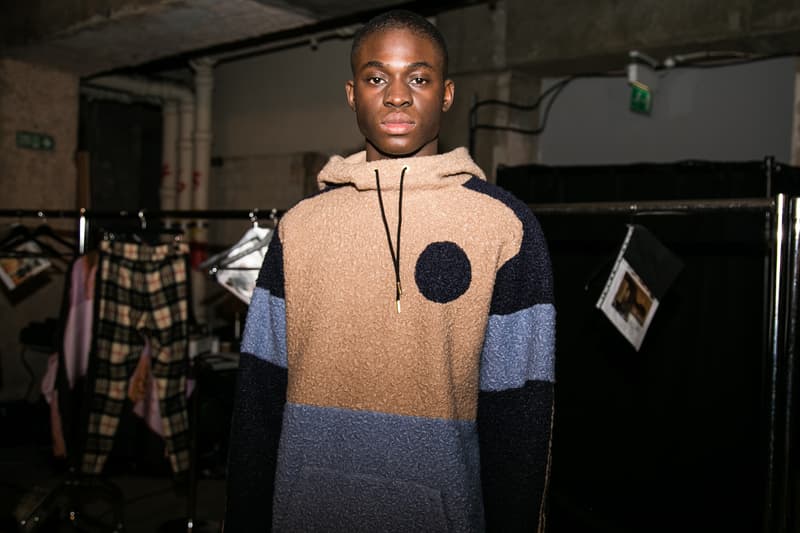 8 of 27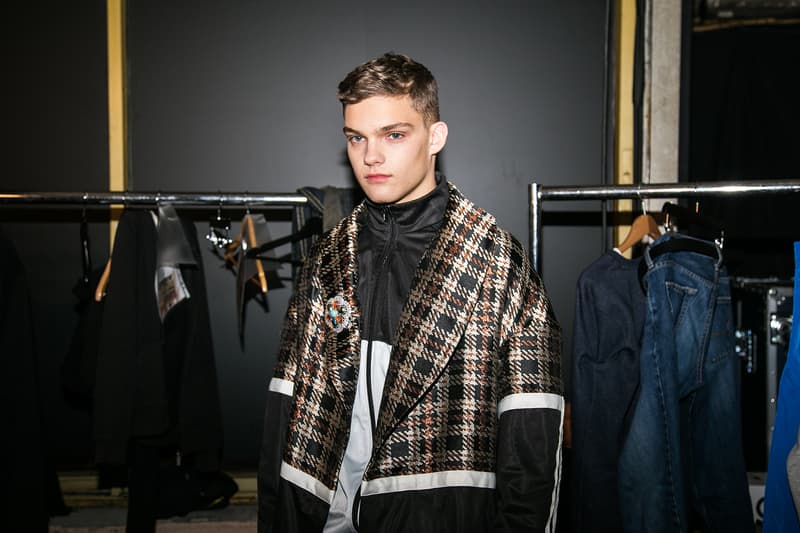 9 of 27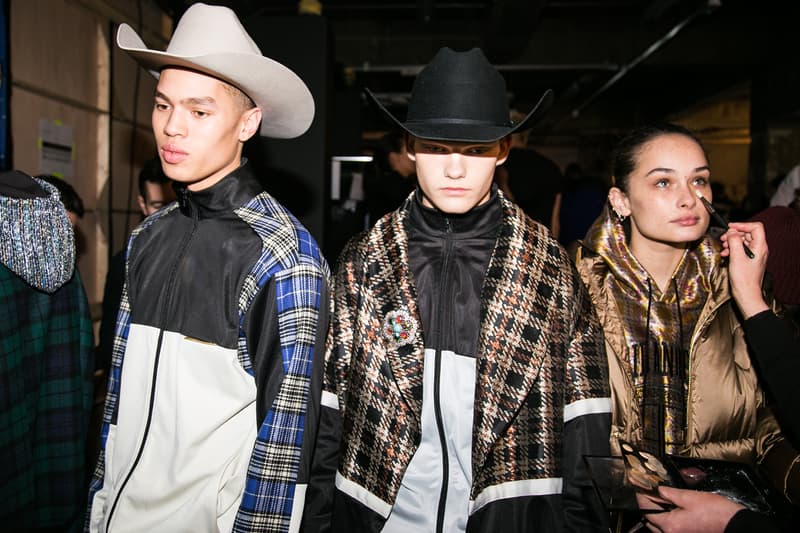 10 of 27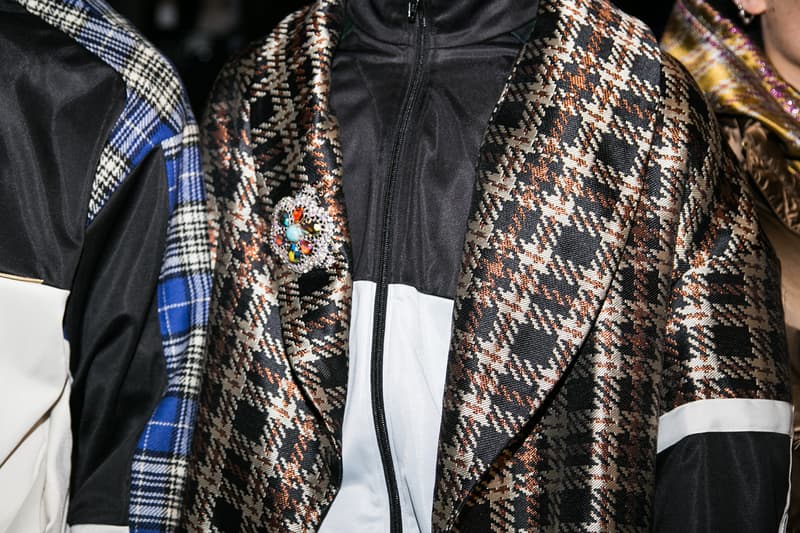 11 of 27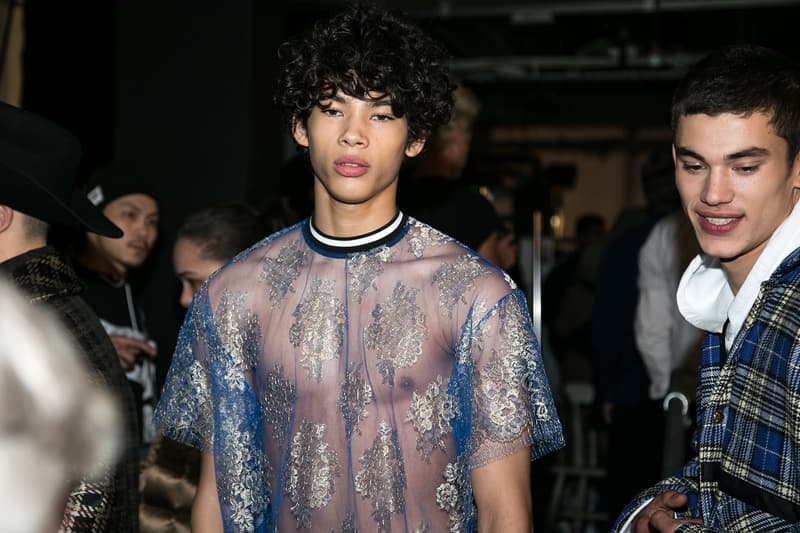 12 of 27
13 of 27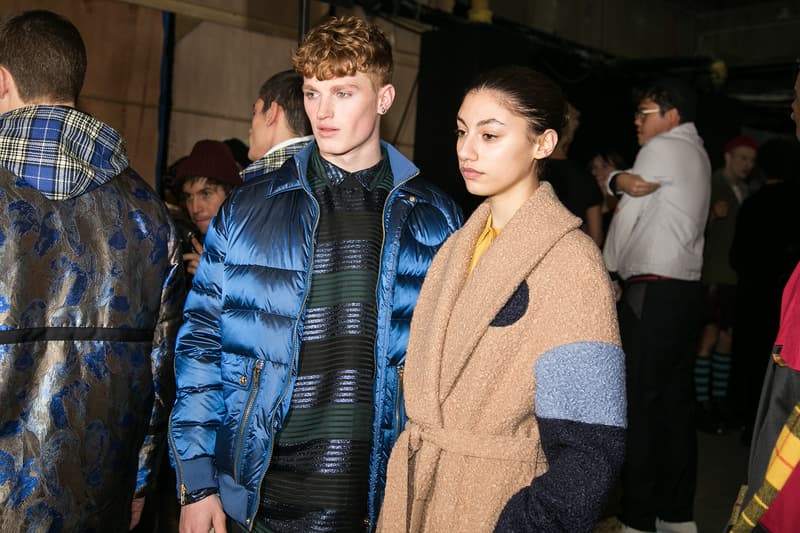 14 of 27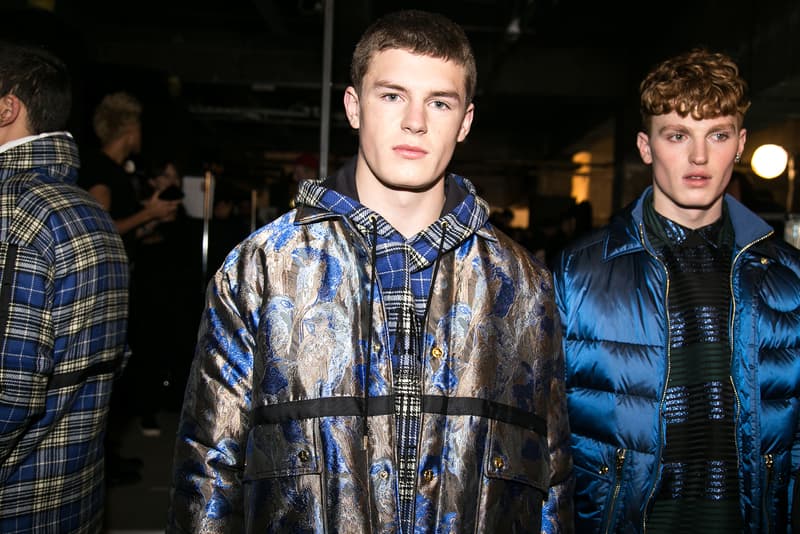 15 of 27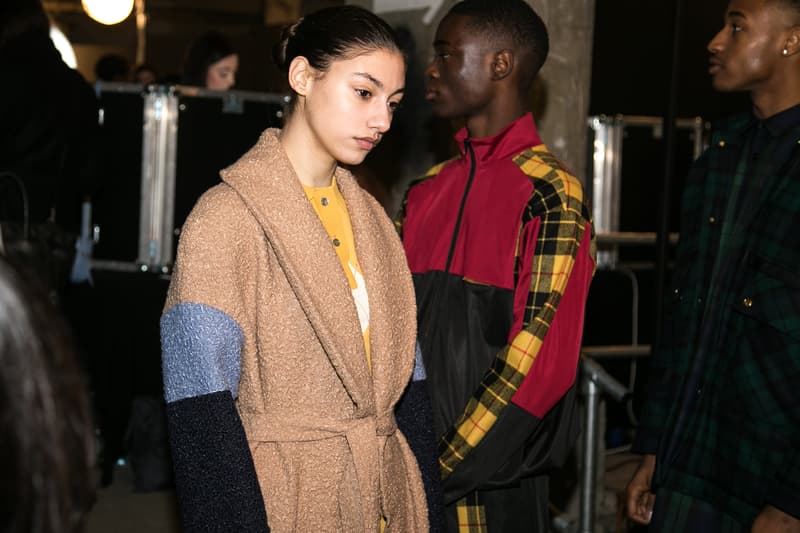 16 of 27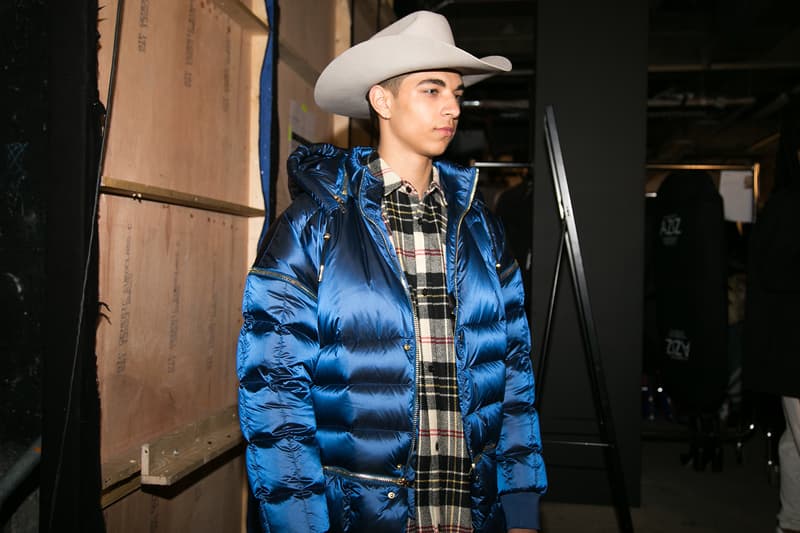 17 of 27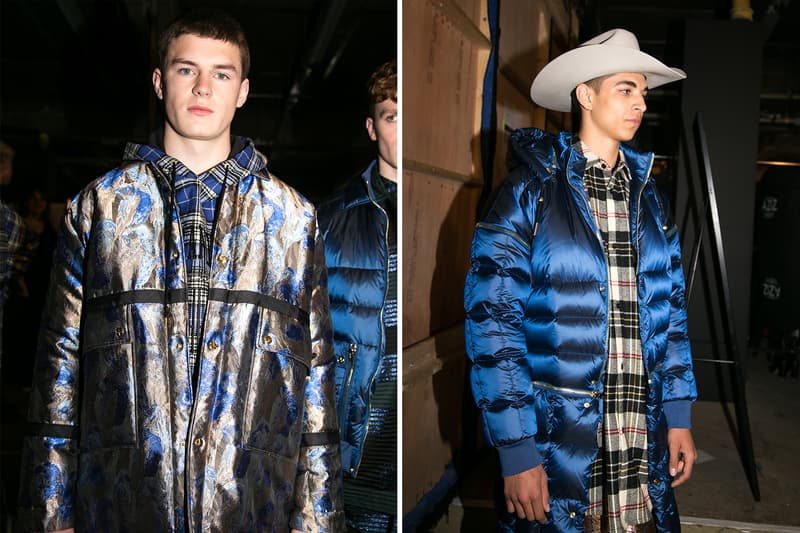 18 of 27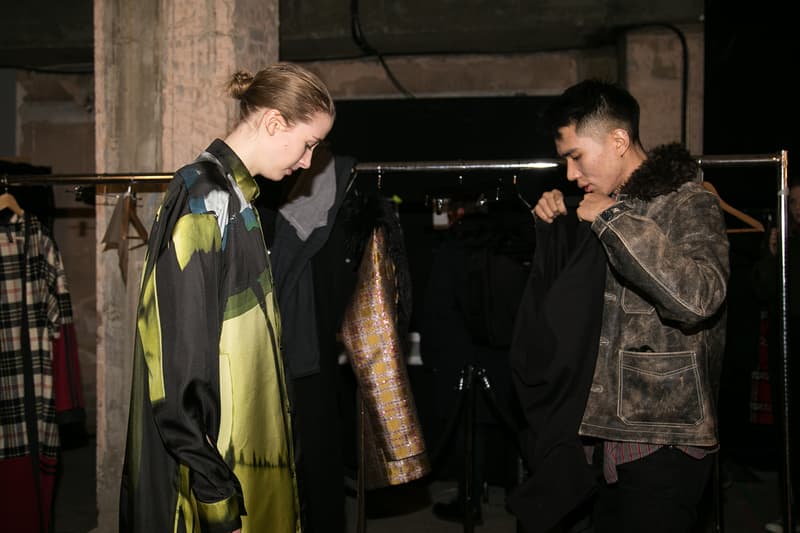 19 of 27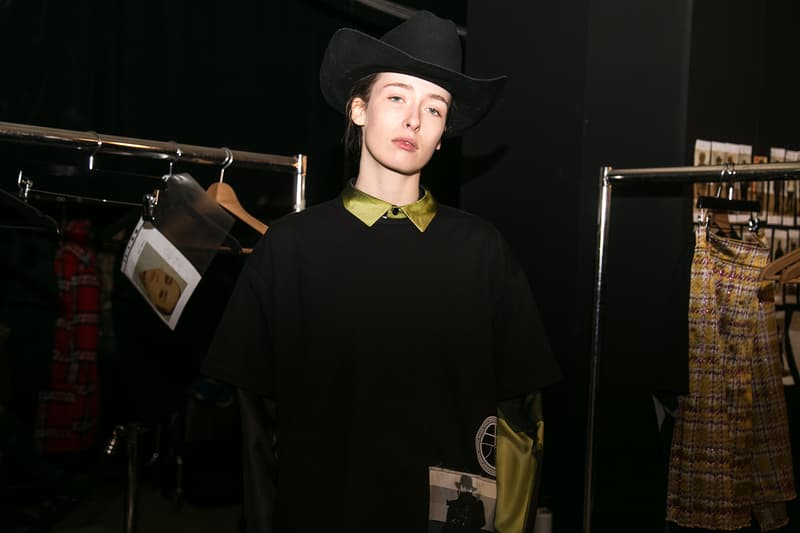 20 of 27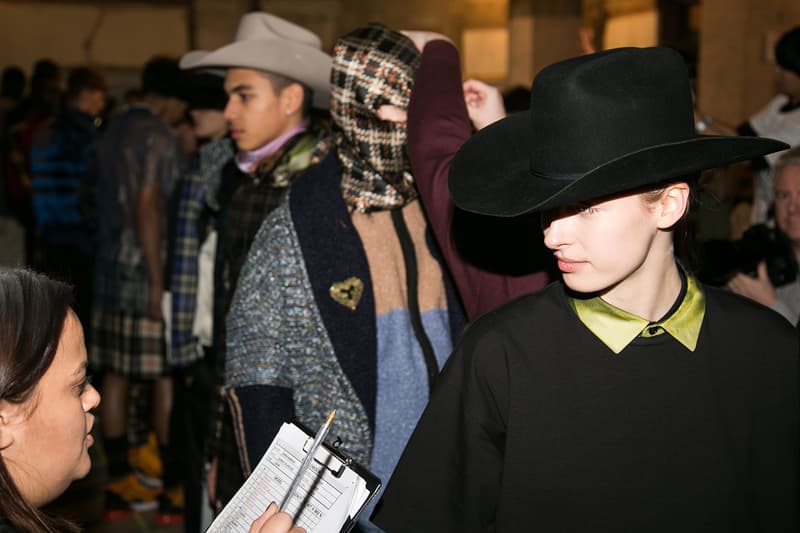 21 of 27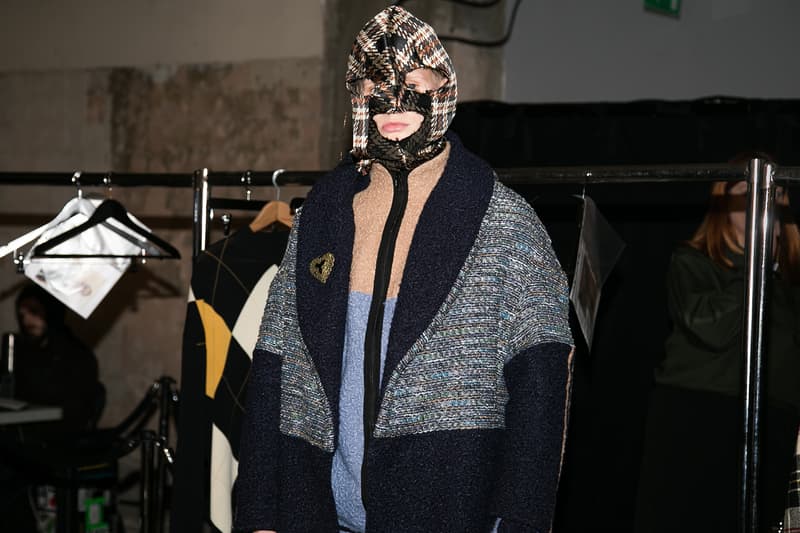 22 of 27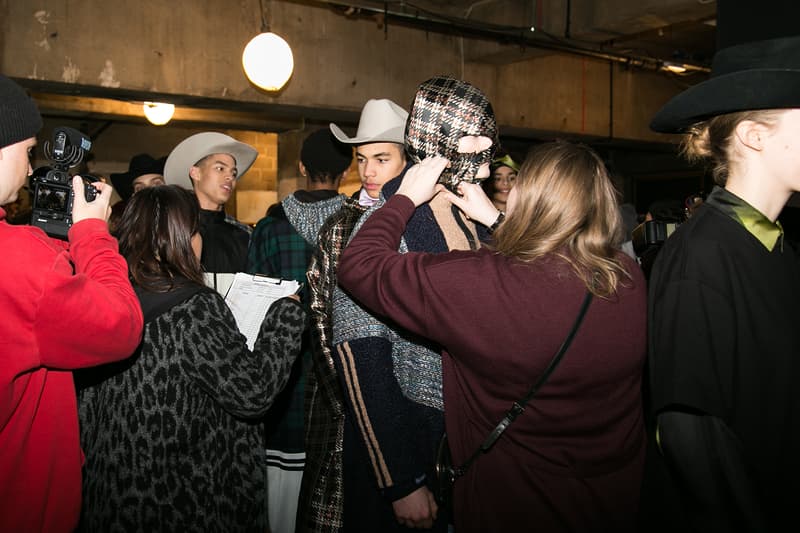 23 of 27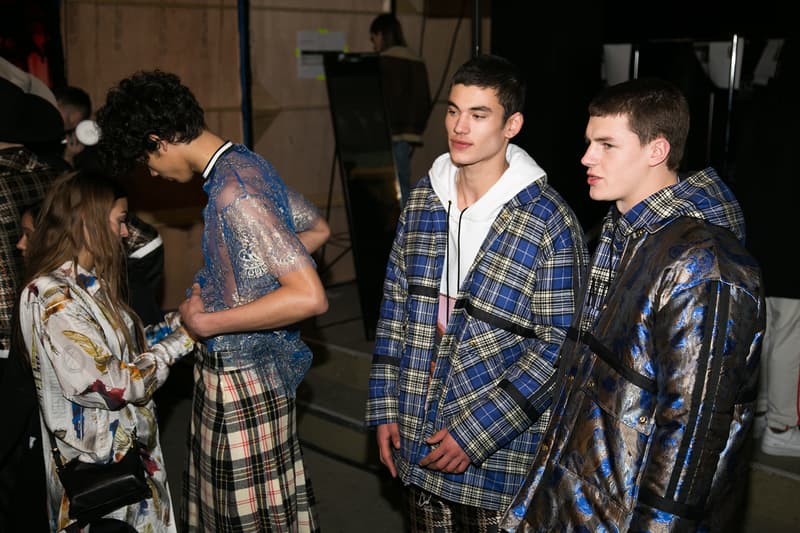 24 of 27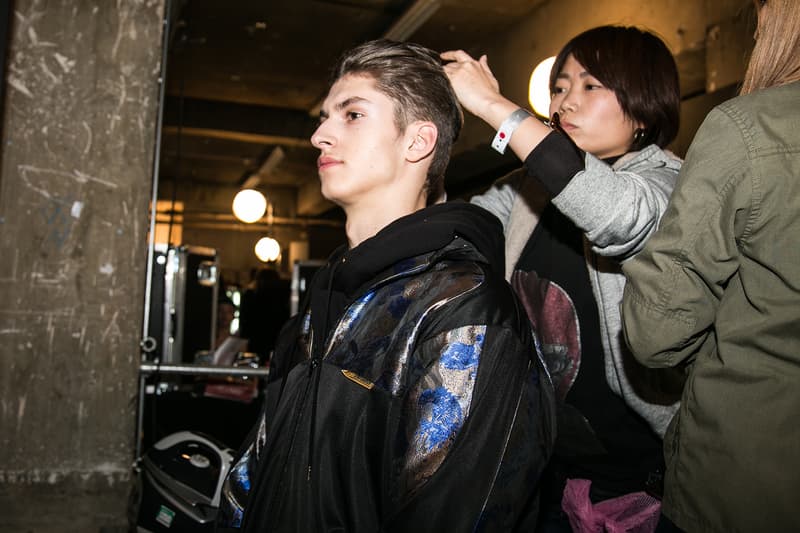 25 of 27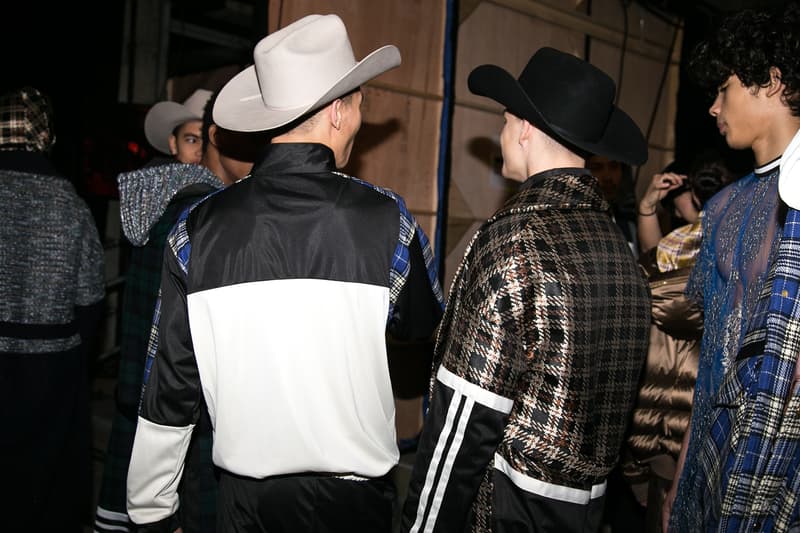 26 of 27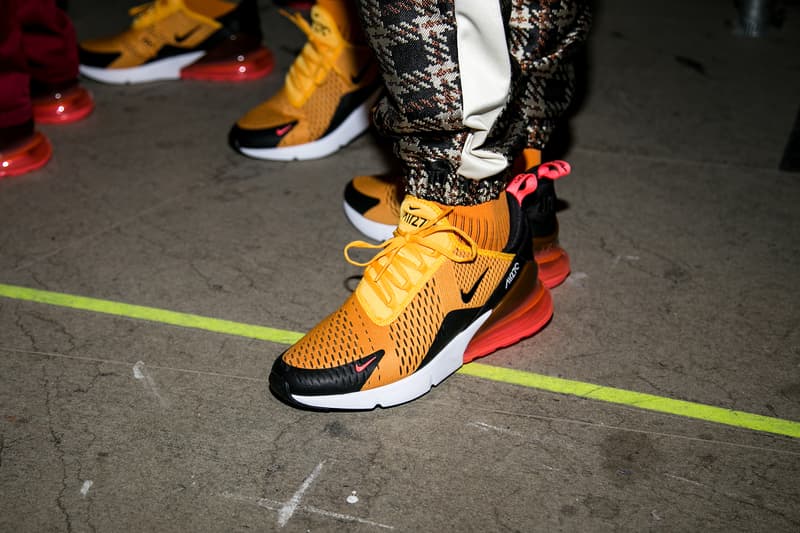 27 of 27
For her Fall/Winter 2018 show at this season's London Fashion Week: Men's, Copenhagen-based designer Astrid Andersen brought out bold looks and luxe fabrics. The collection featured a huge selection of tracksuits — the item the designer is most frequently associated with — in everything from silk jacquard to tartan patterns. Elsewhere, Andersen's collection focused on outerwear, with technical puffer jackets and long, checked coats.
The contradiction between tracksuits and puffer jackets and luxury textiles is an important part of what Andersen describes as "this mash-up reference I want to do." This approach was described in the show notes as a mix of "the decadent and the rave" — something that the designer is happy to elaborate on. "I want to do something that's very luxurious but make sure that its for our generation," the designer explains backstage, "for me, luxury is not only defined by something that's inapproachable, and the rave is something for everyone."
One of the key influences for this season was the "Buffalo" subculture that was an influential part of 1980s London. Speaking about the era, Andersen explained that its lasting legacy was "why I love London and why I feel so comfortable here." The references to this period were both explicit — some items featured prints of iconic Buffalo-era shots by photographer Mark Lebon — and implicit, with the collection channelling the scene's ethos. "The way that they already understood this way of being genderless and not thinking about race or age," explains Andersen, "this is the reason why I can make these things and people understand it, because someone a long time ago started that movement and pushed people to think differently about fashion."
This season also saw Andersen reflect this genderless approach by sending both men's and women's looks down the catwalk, although this didn't necessarily mean a huge change for the collection. "We choose to present it on men predominantly," Andersen says of the approach, "but it doesn't mean that a woman can't wear it." For Andersen, this means breaking out of the "structure within fashion that says now you're showing women's or now you're showing mens. We want to choose our own path."
Make sure you keep up-to-date with the rest of our London Fashion Week: Men's coverage, starting with our recent conversation with Wood Wood's Karl-Oskar Olsen.