The Heat Unveil Their 'Miami Vice'-Inspired "City Edition" Jerseys
"The future as imagined in 1988."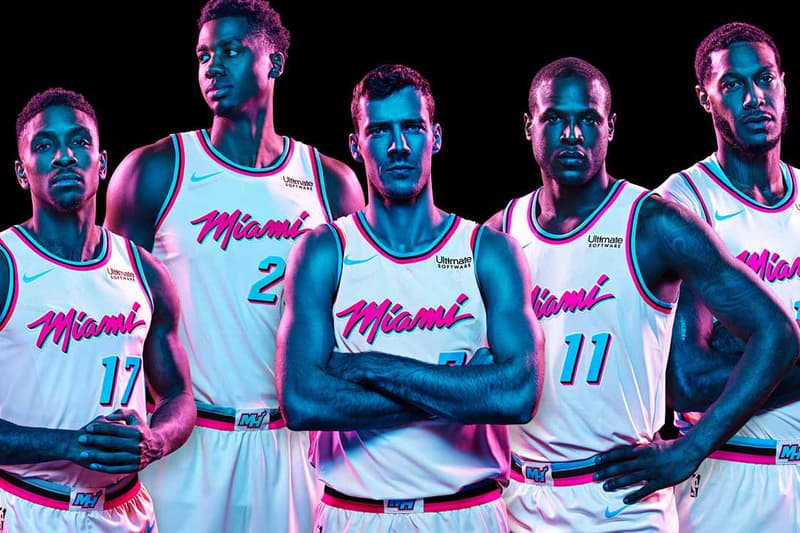 1 of 4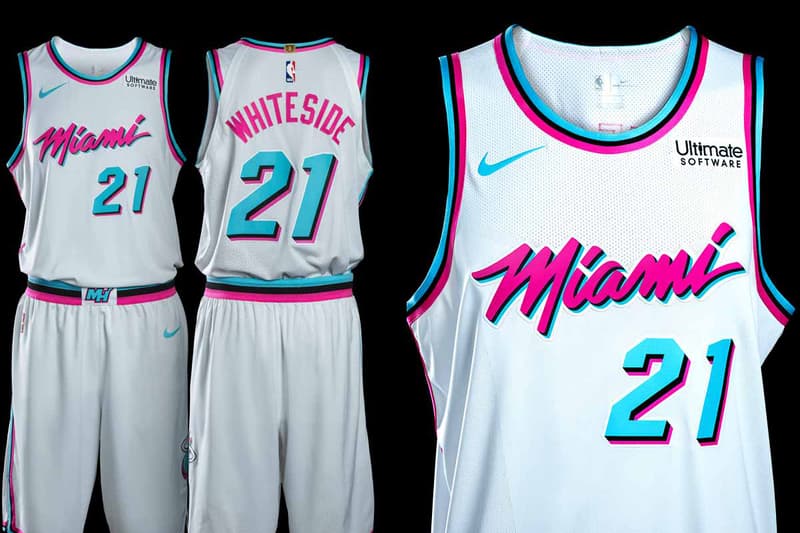 2 of 4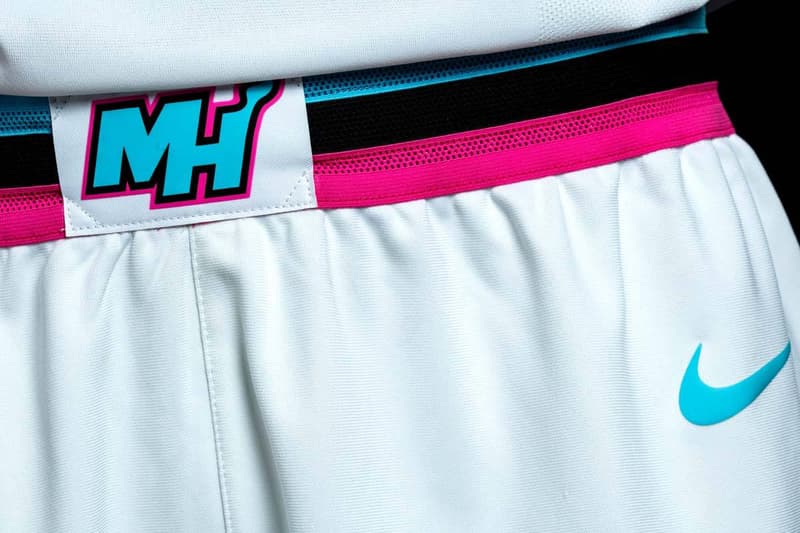 3 of 4
4 of 4
At the end of last year, the NBA and Nike teamed up to introduce a new line of "City Edition" uniforms, aiming to create an item for "those who, 41 times a year, take pilgrimage at their local arena, and whose passions help define each respective team's identity." Adding to that lineup, Miami Heat have unveiled their own run of "City Edition" jerseys.
Influenced by the iconic '80s television show Miami Vice, the Heat's new "Vice" uniforms feature a retro look and will be worn for 15 forthcoming games, beginning this Thursday. The outfits include the "original Miami Arena script," "laser fuchsia," and "blue gale" coloring and "re-imagined" versions of the traditional ball and flame branding. The Miami Heat's goal with their latest line of uniforms: producing the embodiment of the unique aspects of culture that are exclusive to Miami.
"Inspired by Miami Heat history and the city of Miami in the 1980s, the Vice uniform pays homage to the culture cultivated throughout the city and among Miami Heat fans," reads an official press statement. "The campaign is the future as imagined in the 1980s; as if the art and culture of a bygone time has become the foundation for our future, transforming our present into an alternate reality staged against the magenta backdrop of Vice-era Miami."
You can take a look at the new Miami Heat "Vice" uniforms above. For more, check out the "OVO edition" of the new Toronto Raptors jersey.