Dan Witz Creates New Mosh Pit Paintings for Upcoming London Show
At London's StolenSpace gallery.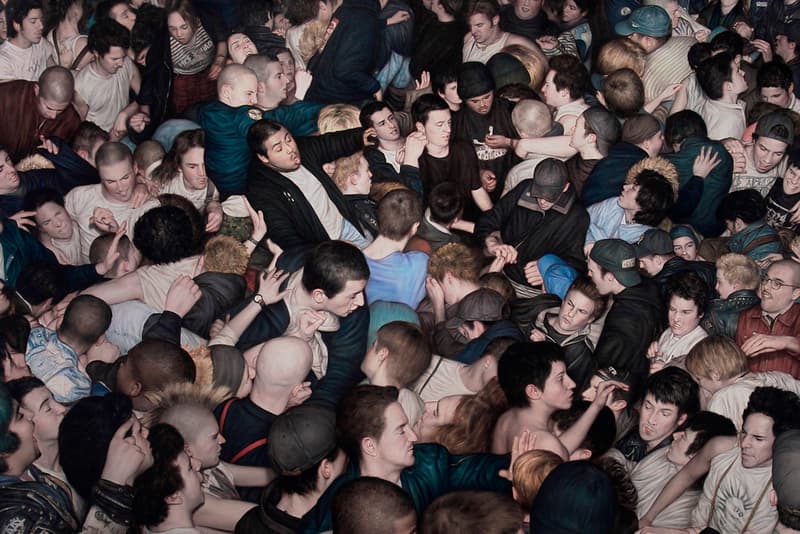 Following his apparel and print collaboration with Dior Homme last September, Dan Witz is returning his hyperrealistic paintings of mosh pits to the canvas. The New York City-based artist is currently hard at work in his Brooklyn studio to prepare new artwork for an upcoming show at London's StolenSpace gallery. Aptly titled "Mosh Pit Paintings 2010-2018," the solo exhibition will feature archival works alongside contemporary pieces inspired by Witz's personal photographs of unruly concertgoers.
"Working from photographs he takes at live events, Witz employs artistic techniques that date back to the old masters, in order to render scenes of the most magnificent clarity and depth. Witz reveals that despite the obvious aggression of the punk rock pit, there is also an underlying sense of euphoria and unification shared amidst the crowd," said the gallery in a statement.
The exhibition will be open to the public from February 2 up until February 25. Find the address below and visit StolenSpace's official website to learn more.
Stolenspace Gallery
17 Osborn St.
London E1 6TD
United Kingdom