atmos LAB & Avirex Team Up for Sukajan-Inspired MA-1 Jackets
They're also reversible.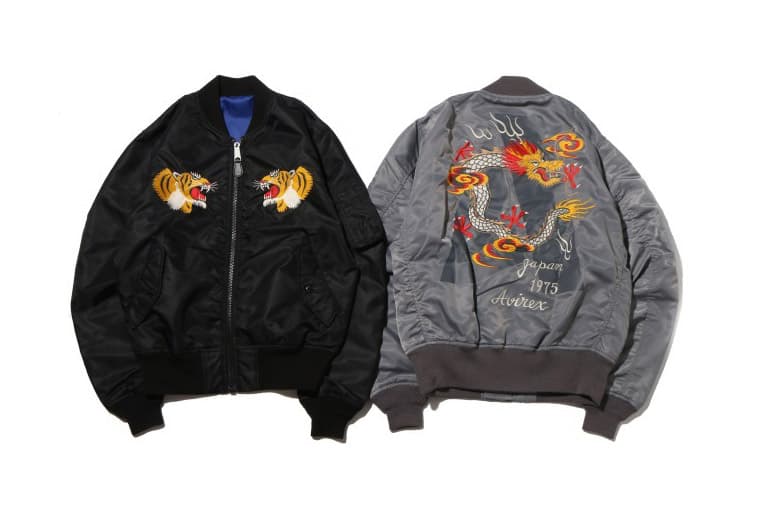 1 of 7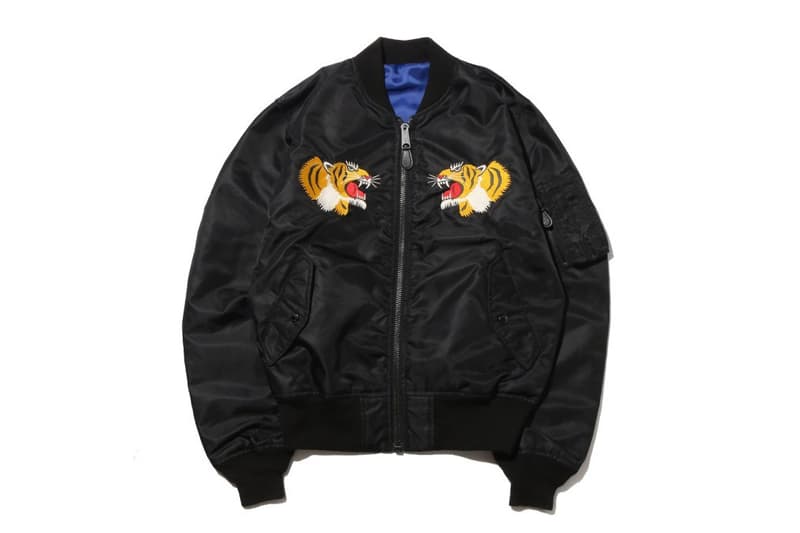 2 of 7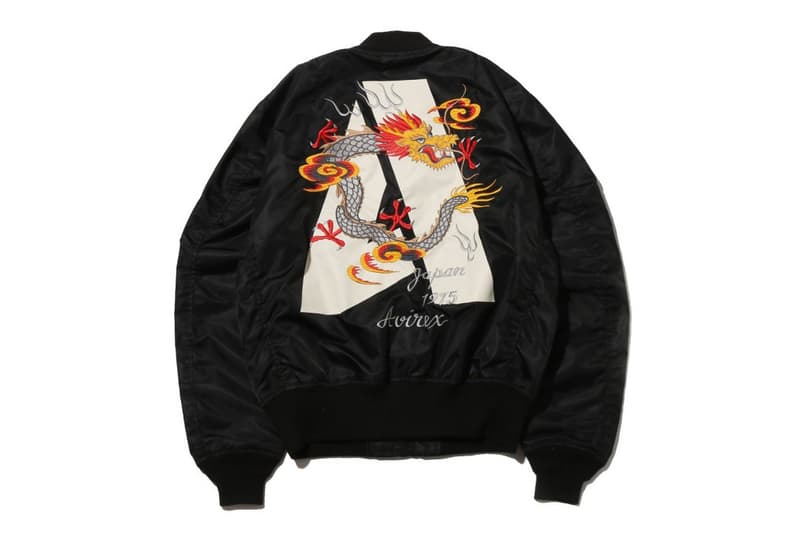 3 of 7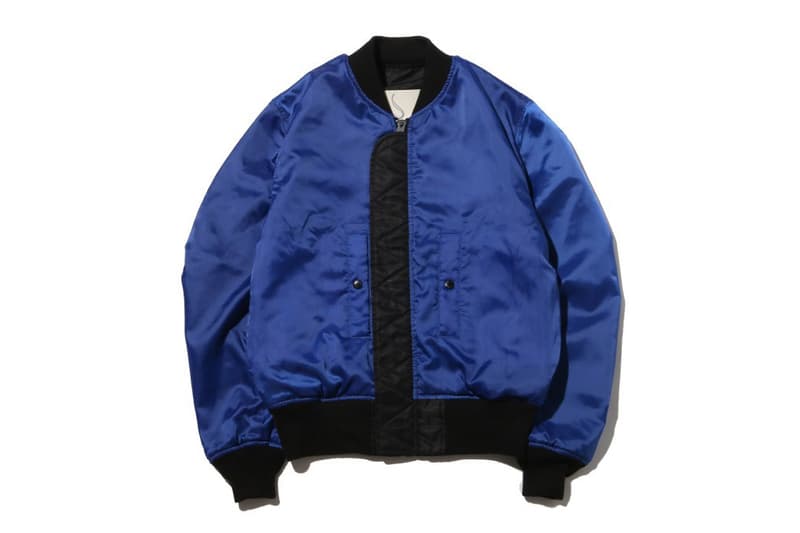 4 of 7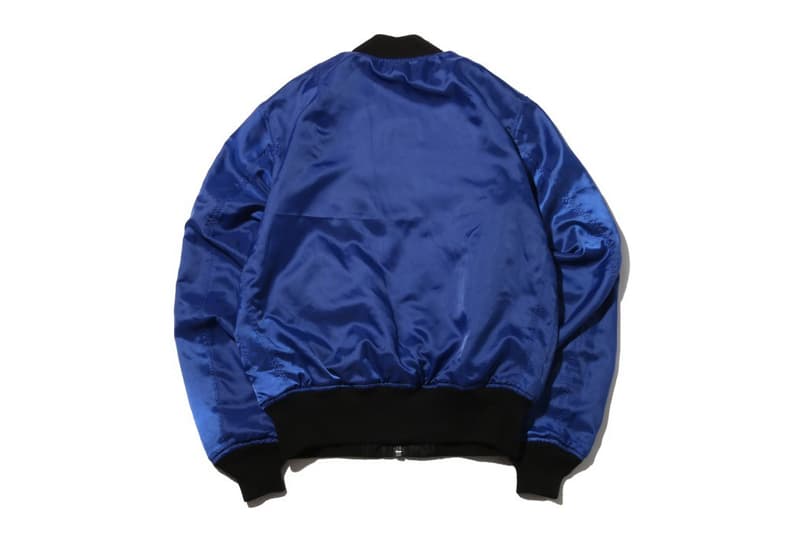 5 of 7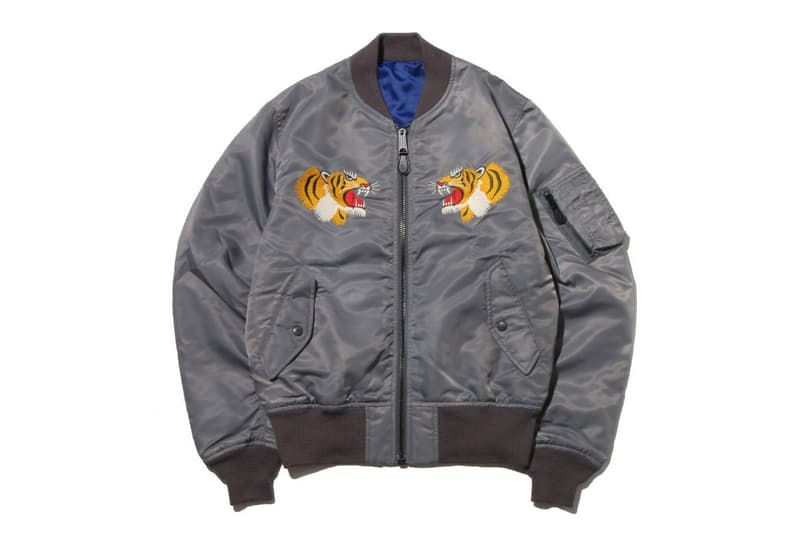 6 of 7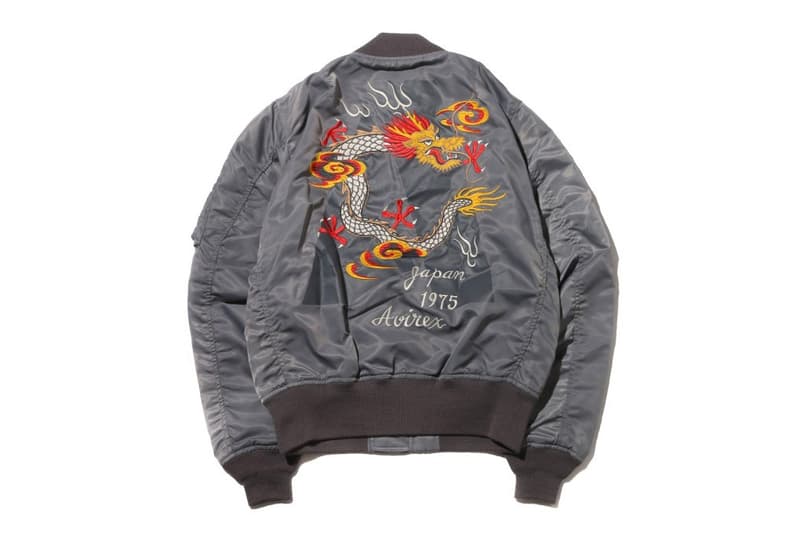 7 of 7
The sukajan, or souvenir jacket, traces its roots to American GIs stationed in Yokosuka, Japan and has been a fashion mainstay since the end of World War II. The bomber jacket, also known as MA-1 or flight jacket, has similar origins, with World War I-era pilots seeking warm outerwear in breezy cockpits. atmos LAB and Avirex have paired up to fuse the styles together, offering up the "SUKA MA-1 JACKET" and blending the best of both worlds.
An Avirex MA-1 jacket serves as the collaboration's base, offered in both black and silver. The front bears two embroidered tigers, squaring off on either side of the zipper. Meanwhile, the rear offers a large, printed 'A' underneath an embroidered dragon and text reading "Japan 1975 Avirex." Both jackets are reversible, allowing the wearer to reveal the shiny blue satin lining. Branded Avirex zippers appear on both the sleeve detailing and front of the jacket, along with other normal bomber detailing like ribbed hems and snap button pockets.
Head over to atmos LAB's web store for the February 3 drop. For more Japanese gear, BEAUTY & YOUTH UNITED ARROWS is pairing up with brands ranging from Champion to Thrasher for branded Summer gear.