Elon Musk's Boring Company Flamethrower Could Be Banned
California's Assemblyman utilizes a 'Spider-Man' quote to explain.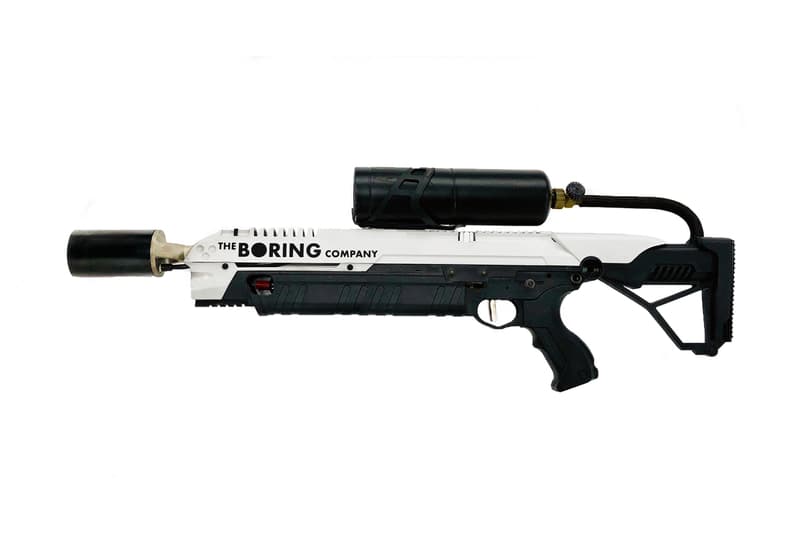 Elon Musk's The Boring Company flamethrower is 5,000 sales away from reaching its landmark of 20,000 units sold, but the fine folks of California may not get to enjoy it. The Los Angeles Times writer Liam Dillon has reported California Assemblyman Miguel Santiago intends to ban Musk from selling the product in the state. Musk has confirmed on Twitter, however, that his company's flamethrower does not meet the Bureau of Alcohol, Tobacco, Firearms and Explosives' definition of an illegal flamethrower, as it doesn't emit a flame further than a 10-foot range.
Santiago has stated: "The state of California and the county and city of Los Angeles have entrusted Mr. Musk to help alleviate a real public policy problem here by executing a tunnel under the city to help alleviate traffic. This deviation feels like a slap in the face." He goes on to explain his particular disdain for the firearm, conveying his feelings by the use of a Spider-Man reference that would make Uncle Ben proud:
"Like most Americans, I am in awe in of Mr. Musk's genius — the brains behind Tesla, PayPal, SolarCity, and Space X. But as President Truman and Stan Lee have taught us all, 'With great power comes great responsibility.' There are many times in which technology and inventions benefit society, but are not made available to the public. We don't allow people to walk in off the street and purchase military-grade tanks or armor-piercing ammunition. I cannot even begin to image the problems a flamethrower would cause firefighters and police officers alike."
Did you purchase a flamethrower? Let us know in the comments below. In other Elon Musk news, Tesla has said he won't be getting paid unless the company's new 10-year pay package is a success.