A$AP Rocky Teases the AWGE & NEEDLES Collaboration
New music and new clothes on the way.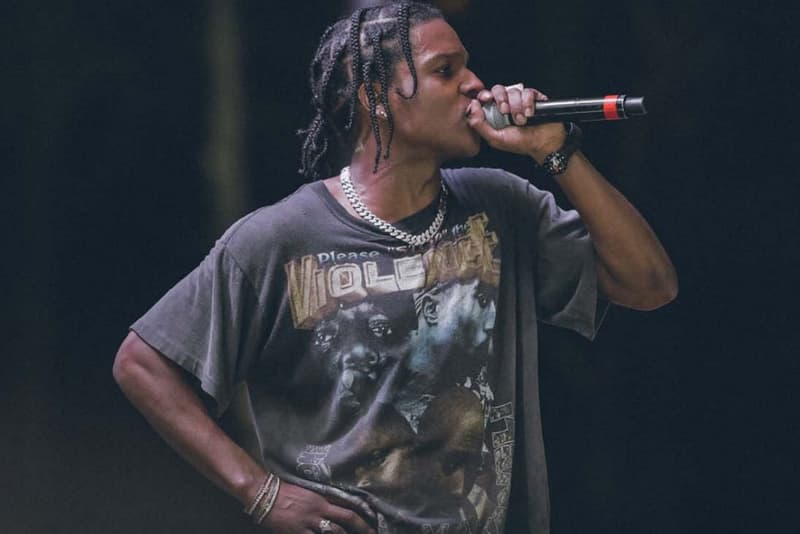 Earlier this month, A$AP Rocky updated the website for his multimedia creative outlet AWGE, stocking new merchandise lines, adding features and sharing videos to help bring his team's vision to life. Now, the NYC star has been spotted teasing his company's next major release: a collaboration with NEEDLES.
Taking to Instagram, the high-profile account HypeNeverDies has posted two shots of Rocky wearing a forthcoming item from NEEDLES and AWGE's upcoming joint drop. While specific details are currently unavailable, the pictures provided show a new pair of branded pink shorts adorned with a stacked combination of the AWGE and NEEDLES logos.
You can preview the upcoming AWGE and NEEDLES collaboration above, and make sure to take a look at the latest in-house drop from NEEDLES. Outside of fashion, Rocky has also been busy preparing fans for his next musical project.