Spanto Speaks On His First Streetwear Experience, '90s Venice, Fighting Cancer & More
He recalls his hometown being the "most radical place on earth."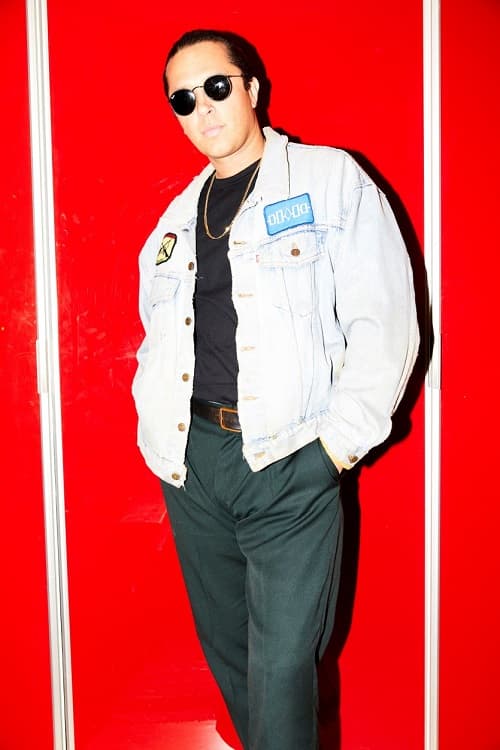 1 of 4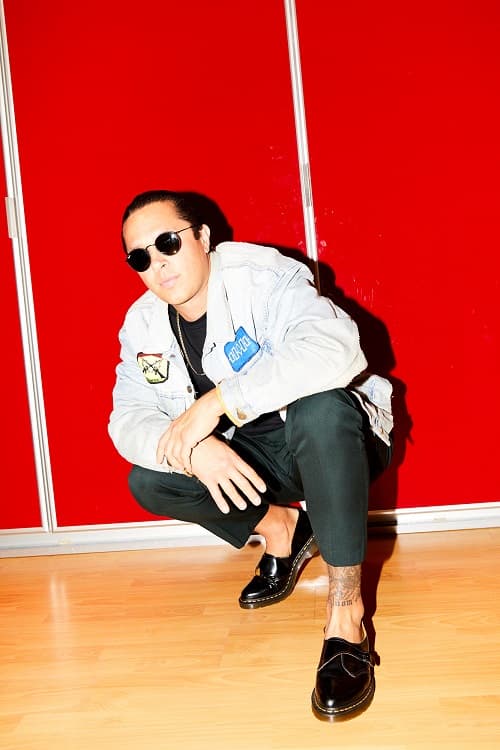 2 of 4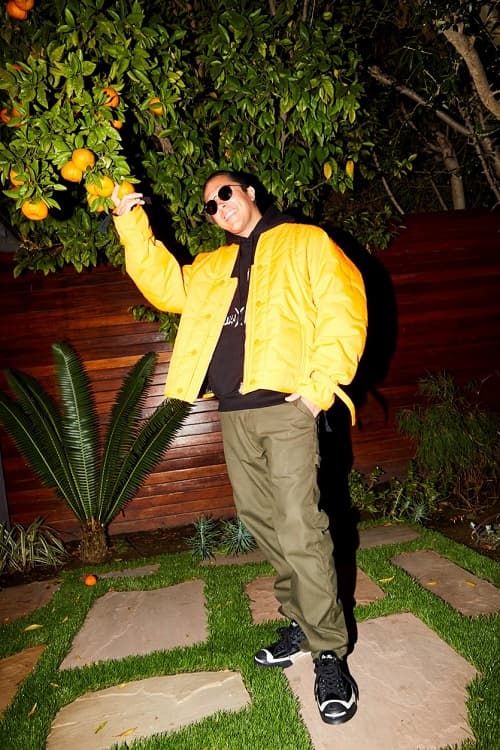 3 of 4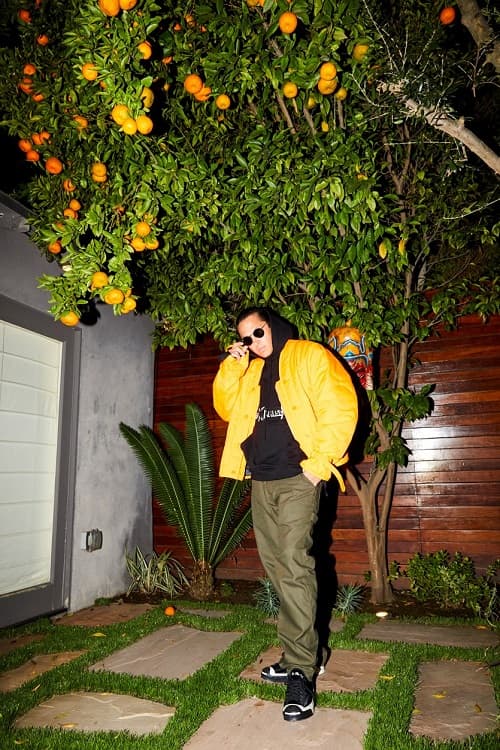 4 of 4
Accompanying the recent unveiling of BornxRaised's "On The Turf" collaboration with Converse, brand founder Spanto links up with Coveteur to provide a look at his closet and open up about some of his prized fashion possessions.
Linking up with Noah Lehava and photographer Tristan Kallas, Spanto takes viewers on a journey through various significant stages of his life by presenting key pieces of clothing from each period. Specifically, Spanto shows off vintage Native American-themed wares that he took from his father, Dr. Martens shoes, Ray-Ban sunglasses, items from his own line, a Raf Simons t-shirt, Suicidal Tendencies merchandise, a Woolrich jacket, an Acne shirt and more. To elaborate on the relationship between the aforementioned wares and events in his life, Spanto pairs the pictures with detailed explanations:
On his first experience with streetwear:
"When I first started seeing streetwear come to Venice, there was this other brand that shall remain nameless…I remember they went to Oakwod Park. It was really a tough place to be when I was a kid. And I remember [this brand] did a photo shoot at Oakwood Park with a bunch of fake guns. It was a dude from Washington and another guy from Maryland. And I'm like, 'This is fucked up, man. This is all fake. You guys are just acting. You guys are wearing costumes. You're loading fake guns at a park.' And I was like, 'That's not cool to me. I don't think that's cool at all.' Everyone was like, 'Oh, I'm paying homage,' or 'I'm mimicking this.' But I'm not paying homage, or it's not my inspiration; it's me, it's just us. So I tried to shed light on the people—the real ones and not the fake ones that are running throughout our industry telling stories."
Venice in the 1990s:
"In the '90s, it was the most radical place on earth. Just with the punk rock scene, skating scene, and the localism. It was just a really cool place at the time, you know. And then it kinda just got snatched from us. When they took it from us, that shit hurt me so bad. You know, they tore down the Pavilion; they bulldozed everything that made Venice Venice. They came up with all these laws. They targeted families that they wanted out of this three-mile radius. I just thought that wasn't fair. Instead of just fighting in a literal sense—because I was just getting tired and running out of air—I created BornxRaised because it gave me an outlet where I could vent my frustrations. And you know, it was more of an anger thing in the beginning. Then it turned into 'Well, I think these things are beautiful.' And I think that BornxRaised shed a light on things that I think are beautiful."

On the origins of BornxRaised:
"I don't know if you've ever dated someone that you've been in love with—like really, really been in love with—and they leave you for somebody else. That shit hurts really bad. It hurts for a really, really long time. And the way that I can describe it…It's when Venice got taken away from us by all these reject cornballs. It was like me watching some fuckin' cheap dick make out with a girl that I was still in love with—right in front of me. And I could do nothing about it. And you know, that inspires an artist to go off and write an album. All that pain, and all that 'I can't believe you did this to me' or 'I can't believe this happened to you.' That's what BornxRaised came from."

How streetwear literally helped save his life:
"Doing a clothing line when you're healthy and in your right mind is difficult. But doing it when you're under these drugs and all this fucked-up shit makes it harder. When something goes wrong, it just feels like the whole world is ending. But if I didn't have BornxRaised while I was fighting cancer, I probably would've just died. I had to have something to look forward to. Sitting there for four years on chemotherapy in a [hospital] room…you don't really have much hope, so that kept me busy. I never stopped working. I just kept going, going, going, going. I'm very thankful for that."
To check out the full editorial, head on over to The Coveteur. Earlier this month, Spanto and his crew introduced BornxRaised's first winter capsule for 2018.