Best New Tracks: Drake, A$AP Rocky, James Blake, DOOM, Migos and More
Capping off a major week in music.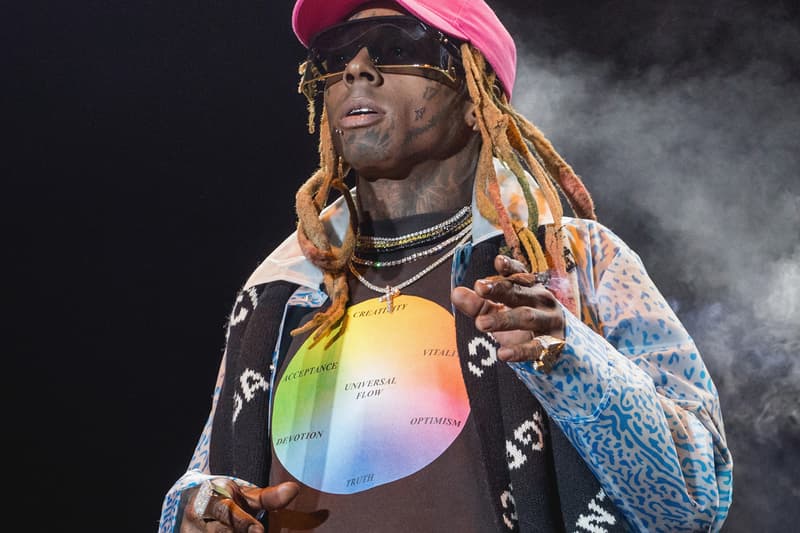 For this week's music roundup, we saw a wide array of major releases from some of the music's biggest names. Migos of course, dropped their long-awaited Culture II album after months of anticipation, while Drake surprised everyone this week with the unexpected drop of "God's Plan" and "Diplomatic Immunity." For his efforts, Spotify commended Drake for breaking the company's single day streaming record after "God's Plan" clocked in a whopping 4.3 million streams in just 24 hours. The past couple of days also saw the emergence of A$AP Rocky who not only relaunched his creative collective's AWGE site with new merchandise, accessories and freestyles, but also dropping off three new records. On the note of new records, James Blake also returned his own new song of own, after nearly a two-year hiatus following the release of 2016's The Colour of Anything.
Meanwhile, capturing headlines outside the music was Action Bronson who poised to become a movie star in 2018 after it was announced he'll be starring in a Martin Scorsese crime film alongside Al Pacino, Robert Deniro and Joe Pesci. And last but not least, we also want to pay our respects and send our deepest condolences the family and friends of drill pioneer Fredo Santana who passed away this week after a long battle with kidney and liver failure. Rest in peace, Fredo.
Domo Genesis – Aren't U Glad You're U? (Mixtape)
Odd Future rapper Domo Genesis is starting off his year with a brand new mixtape following up on summer 17' fan favorite, Red Corolla. The eight-track project was produced entirely by Evidence and features notable appearance from Phonte on "Shaq Carried Kobe." In addition, Domo Genesis also has new merchandise collection for his last album.
James Blake – "If The Car Beside You Moves Ahead"
James Blake shared his first new solo single since 2016 this week, following the release of his third studio album The Colour In Everything. The song also comes accompanied with a music video that showcases a dark experimental vibe from British crooner. Later this year, James Blake will also be joining Kendrick Lamar on a massive European tour.
Migo – Culture II (Album)
After months of much anticipation, Migos dropped off their long-awaited Culture II album. Comprised of 24 songs in total, Culture II features a plethora of hard-hitting tracks with notable features that include Drake, Travis Scott, 21 Savage, Gucci Mane, Post Malone, Cardi B, Nicki Minaj and more. As for production, they called upon some of the best ever: Kanye West, Pharrell, Cardo, Metro Boomin, Zaytoven, Mike Dean, and Murda Beats. Listen below.
DOOM & Dabrye – "Lil Mufukuz"
After years of a speculation surrounding his much-anticipated Three/Three album release, veteran producer Dabrye uncovered a new track with DOOM this week titled, "Lil Mufukuz." The song will included on Dabrye's Three/Three project, following 2006's Two/Three. Listen in below.
A$AP Rocky – "Money Bags," "Above," & "5IVE $TAR$"
A$AP Rocky has been on a tear this month, releasing not one, not two, but three tracks in less than 72 hours. This is also after launching his new AWGE site that was curated with new merchandise, freestyles and accessories. Check them all out below.
Playboi Carti & Rich The Kid – "All of Them"
Playboi Carti and Rich The Kid officially dropped their long-awaited collab track this week after teasing it for nearly a year. The song is called "All of Them," and was unexpectedly released on Quality Control's official YouTube account and will presumably appear on Rich The Kid's upcoming debut album coming in March.
Drake – "God's Plan" & "Diplomatic Immunity"
It's fair to say that this week in music belonged to Drake, as he dropped off two songs called "God's Plan" and "Diplomatic Immunity," the latter featuring shots at Joe Budden. The song would eventually break Spotify single day streaming record with a whopping 4,326,679 streams in 24 hours.
Payroll Giovanni & Cardo – Big Bossin' Vol. 2 (Album)
Payroll Giovanni and Cardo have joined forces once again, this time for an entire project dubbed, Big Bossin' Vol. 2. The rapper and producer duo dish out 16-tracks this time around, and called upon E-40, Jeezy, Jade Jones, Cashout Calhoun and Big Quis amongst others to join them in the process. Don't sleep, listen in below.
Yung Bans – Yung Bans Vol. 3 (Mixtape)
Yung Bans is a name you'll likely be hearing more of in 2018. With the new year already off to an incredible start of the fast-rising rapper, Bans unleashes another project to continue prolonging his buzz. The six-track, self-titled EP finds the young rapper teaming up with the likes of Smokepurrp, Larry League and Atlanta hitmaker Zaytoven. Expect Bans to emerge out of 2018 as one of rap's most successful newcomers, stream below.
Be sure to check out our previous music roundups for the best drops of weeks past.