Linda Hamilton Is Returning to the 'Terminator' Franchise
Her first appearance in the franchise in over 25 years.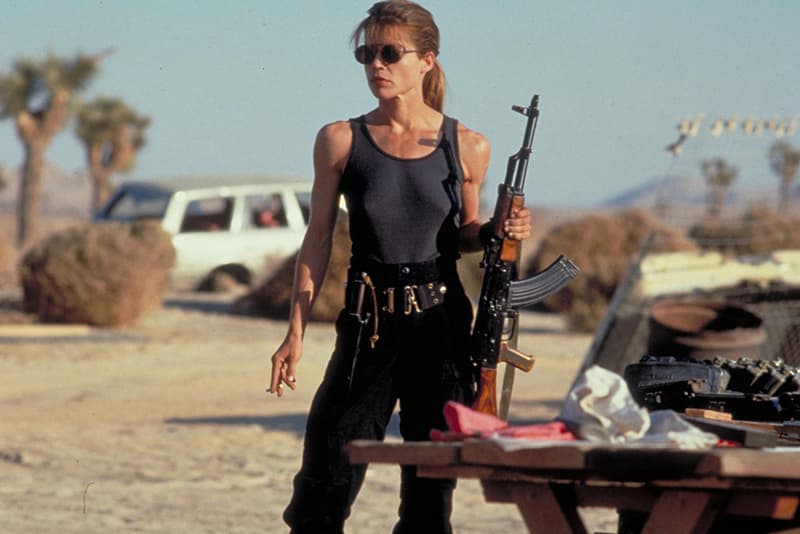 Linda Hamilton is set to return to the Terminator franchise as Sarah Conner, the waitress-turned-warrior, in a new trilogy with James Cameron and Deadpool's Tim Miller behind it. Joining her will be Arnold Schwarzenegger himself with the film serving as a direct sequel to the 1991 blockbuster Terminator 2: Judgement Day. Cameron will be producing and crafting the new story with Tim Miller helming the first movie as the director.
The franchise has expanded since Judgment Day, including a number of films, comics, novels, and even a short-lived TV show, however, this is the first time in over 25 years that Hamilton's been involved with it. Cameron, previously married to Hamilton, caused controversy discussing Wonder Woman as a "step backward" for women.
He's stated he feels the inclusion of a 60-year-old Hamilton could be progressive in terms of female representation in action films. "There are 50-year-old, 60-year-old guys out there killing bad guys, but there isn't an example of that for women," said Cameron at a private event. "As meaningful as she was to gender and action stars everywhere back then, it's going to make a huge statement to have that seasoned warrior that she's become return."