Ezra Koenig Talks Netflix's 'Neo Yokio' and Its Homage to Anime
"Well, if we do this as an animated series and it's going to be this kind of tribute to anime…"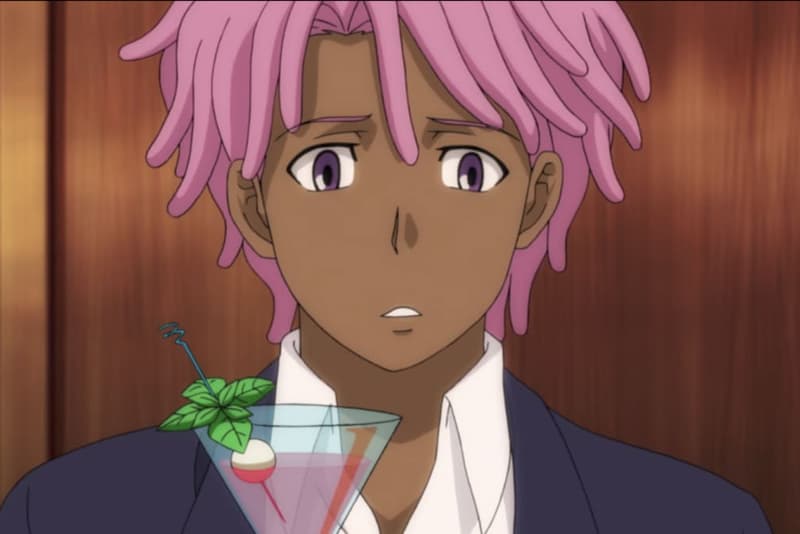 Singer/songwriter Ezra Koenig of Vampire Weekend has produced Neo Yokio a Production IG, Studio Deen, and MOI anime collaboration starring Jaden Smith. The animated series has been picked up by Netflix and follows Smith as Kaz Kaan, the youngest of the 'magistocrats', a group of demon slayers who long ago saved Neo Yokio, the so-called 'greatest city in the world'.
Kaz will struggle against demons, his nemesis Arcangelio Corelli (Jason Schwartzman), and a broken heart. After meeting fashion blogger Helena St. Tessero (Tavi Gevinson), he begins to question everything he thought he knew about his city.  Its plot includes real-life modern topics like politics, class struggle, communism vs. capitalism, and more, all while paying homage to 80s and 90s anime in its aesthetics.
It's also self-aware in the sense of being referential towards classic anime and tropes of the genre. The show also pays references to English literature, the internet, and modern New York culture. Koenig recently sat down to discuss how this anime-inspired series was conceptualized and the social commentary the show produces. Check out an excerpt of the sit-down below and head over to Dazed Digital to read the interview with Koenig in its entirety.
How did Neo Yokio come about in the first place? Because obviously to some people, it might seem a bit out of nowhere for you to do it.
I've had some vague ideas for something like this for a while, and I met somebody who worked in animation when I did a voice on this Major Lazer cartoon and we stayed in touch. I told him about this idea – at first I thought maybe it could be like a comic or something, or a manga – but he was encouraging me to actually try doing it as an animated series.

He has an animation studio based in LA and I was like, 'Well, if we do this as an animated series and it's going to be this kind of tribute to anime… I think we can only do that if we're working with people from the anime industry in Japan.' And so then we reached out to Production I.G and, from there, Studio Deen, and then we kinda got moving on it, and then we sold it to Netflix, which kind of led to this long bit of time in between when we finished it and now. Whatever, it's here now.

When did you finish it?
I remember exactly when I finished the sound mixing, which is the final touch, and that was January 2016. It was a pretty crazy 18 months to sit on something. The thing is, when we first started writing the show and working on it, it was even before the Democratic primaries for the election. It's hard to even remember a time when Bernie Sanders and Trump were not really well known political figures, but whatever. It was kind of a crazy time to make something and sit on it but you know, luckily I watched it again and it still works.

It still feels super current.
That's great. I was just more nervous about, like – you just don't know, any piece of art is full of so many little ideas and references, and sometimes it can be dramatically re-contextualised based on what's happening in the world. There's also a fear of, 'Is having to wait a year going to make it feel irrelevant?' So we didn't have anything too on-the-nose. There are inspirations, but it's kind of its own little world.