Supreme's Blimp Floated Away Faster Than Everything Else This Week
The other fastest sellout items might surprise you.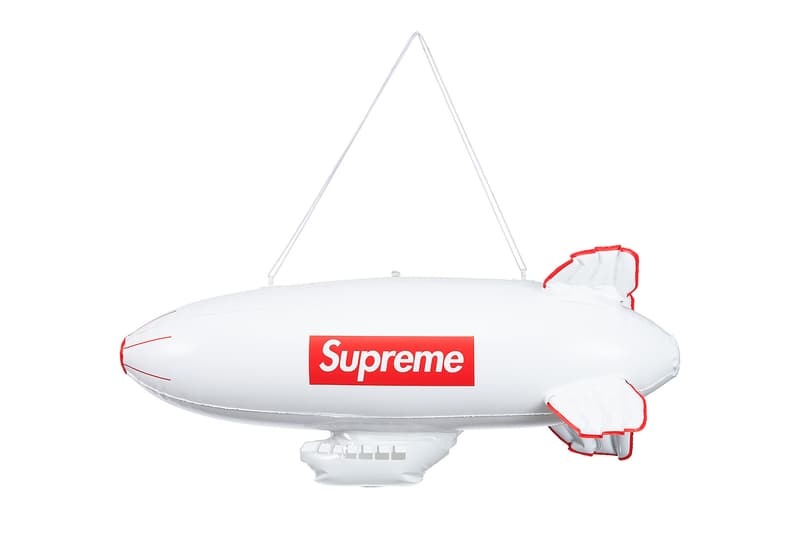 Thursdays in the streetwear world have become synonymous with Supreme drops and this week the brand released its collaboration with Nike on the SB Air Force 2. However, the shoes sat — they didn't even make the list — and once again, a lifestyle accessory sold out in a matter of seconds. Following the 20 second disappearing act of the Supreme chopstick set last week, this week's $20 USD Supreme inflatable blimp managed to sell out even quicker, becoming unavailable after just 19 seconds.
With fall/winter quickly approaching, the other items to go rapidly were jackets, jerseys and beanies alongside the carry knife. If you're one of the lucky few to have purchased what you wanted on the website, let us know below. Take a look at the sellout times below and stay tuned to see what Supreme will have in store for us next week. You can also browse our recap of the in-store release in London.