Supreme Chopsticks & Sake Set Amongst the Fastest to Sell Out in This Week's Online Drop
Were you able to snag some of these sought-after table wares?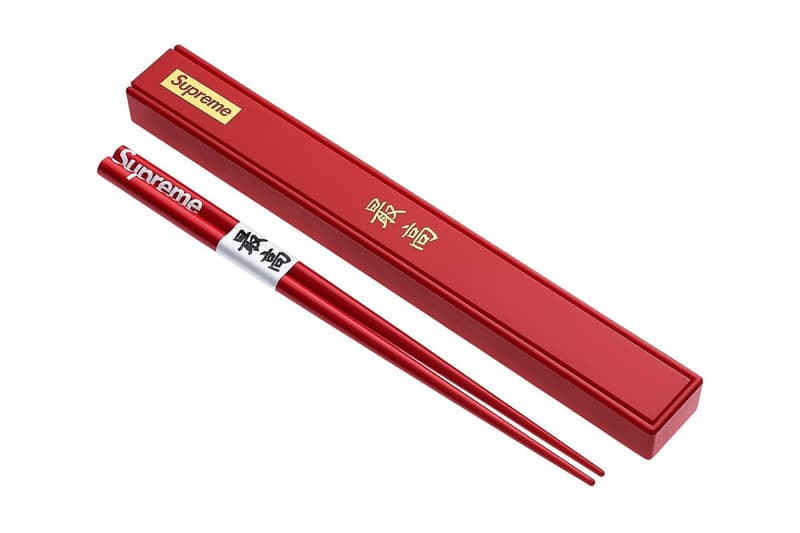 Another Thursday, another online drop — and for its second week, Supreme had some pretty sought after releases. While the hype was not at the caliber of the Nas photograph tees, this week's rollouts, however, included the recently announced Dr. Martens collab, compact logo hoodies, twill caps and contrast stitch pullovers. But on the accessories front, the two that got the most attention were the chopsticks and the sake set. If you were one of the lucky ones who snagged them, then it's worth noting that the sticks sold out at around 20 seconds, while the sake set was gone in just under a minute. If you got them without the use of bots then your manual cop game is definitely on point.
See the quickest sell out times of other items below courtesy of Supreme Community and if you haven't voted for what you think is the most hyped accessory, please do so.