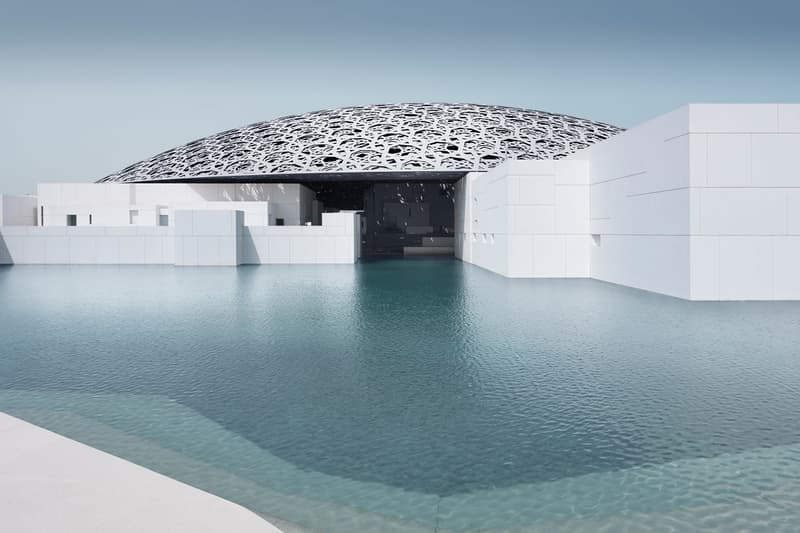 The Louvre Abu Dhabi Is Finally Opening This November
Complete with special exhibits and installations.
---
After numerous delays, The Louvre Abu Dhabi is set to finally open this coming November 11. The sprawling, dome-shaped institution designed by storied French architect Jean Nouvel is situated on Saadiyat Island near the coast of the United Arab Emirates capital. To commemorate the launch this fall, the museum will host a wide array of inaugural exhibits, installations, as well as erect large-scale works on its grounds.
For example, acclaimed neo-conceptualist artist and Virgil Abloh collaborator, Jenny Holzer, has engraved three stone walls with passages from a Mesopotamian creation myth tablet. Another is the "From One Louvre to Another" exhibit that offers a case study on the Musée du Louvre in Paris which will launch on December 21 this year.
If you're wondering whether or not the establishment is actually affiliated to the historic monument in Paris, the New York Times reports that "The Louvre has agreed to loan its name to the Abu Dhabi museum for 30 years and 6 months, temporary exhibitions for 15 years, and artworks for 10 years." To learn more, visit The Louvre Abu Dhabi's official website.