McLaren's Special Operations 570GT Supercar Gets a Limited "XP Green" Paint Job
With only six cars in production.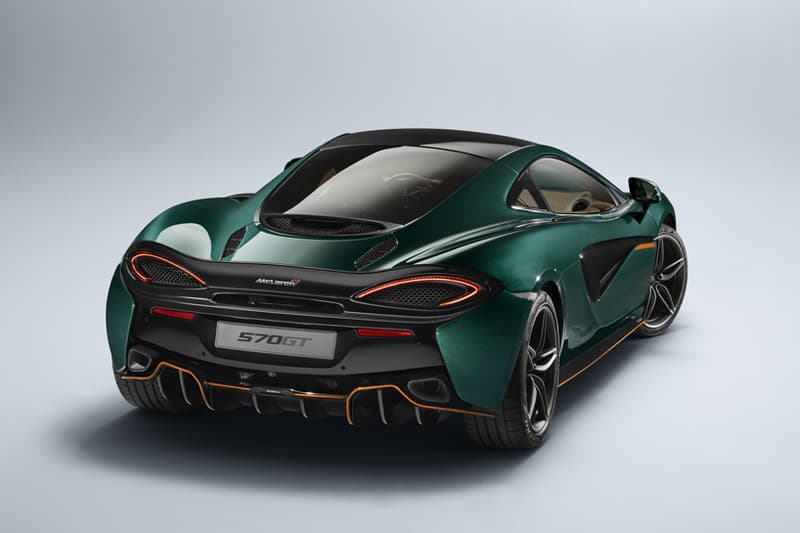 Having already had the Special Operations treatment from the British car manufacturer, McLaren has once again put the MSO spin on its 570GT Supercar. Despite its eye-catching saddle tan leather and contrast green-stitched interior, however, it's the limited edition paint job that's attracting attention: produced in a run of only six cars, the new 570GT comes in "XP Green" — the same color as 1997's F1 XP GT longtail.
The car's exterior also boasts saddle tan aero pin-striping to the front aero blades, rear diffuser and side skirts — while each door is also adorned with a stripe of the same color and a union jack emblem — with the interior also carrying a unique plaque below the infotainment screen to identify it as one of the half-dozen new 570GT Supercars.
If super-limited Supercars are your think, why not go a step further and check out Ken Okuyama's one-of-a-kind "Kode 0"?