LeBron James Names His Top Sneakers to Flex and Play In
Can you guess what made the list?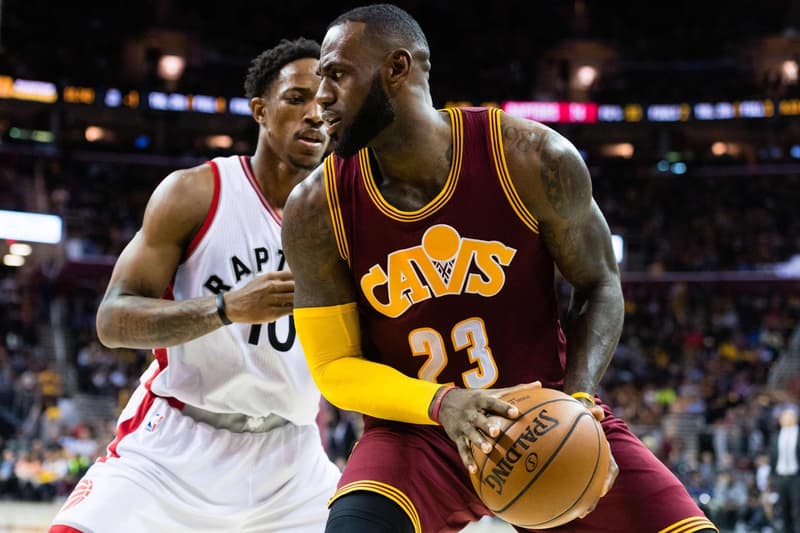 Just last week, we got to sit down with the King of the court, LeBron James for an exclusive one-to-one interview to talk all things basketball, fashion, and of course sneakers. With his latest Nike LeBron 15 set to drop next month, it was only fitting to ask James about his all-time favorite sneakers to play in and flex in. See his top picks below.
After checking out the list, make sure to read up on the full LeBron James interview and video highlights of his visit in Hong Kong. Check out part of the interview:
Your LeBron collection has become the most popular basketball shoe. What aspects about your signature shoes do you care the most about?

I take pride in the sneaker game and the sneaker world, and coming up with my 15th signature shoe, and having 11 Soldiers, that's just to name a few. The shoes I've been able to bring out to everyone, I always think about performance; I always think about style as well. The game of basketball is so popular that I want people to not only feel good when they put them on for a game, but also for those who don't play basketball to feel good about just wearing them with an outfit or just to walk around and be comfortable and confident in. So these have all been conscious updates in my mind when it comes to the LeBron line.

What was your first impression of the LeBron 15?

I was like, 'We're back!' We're back and you just got to see the design. Just seeing the shoe back on Air is one of my favorite things, so I'm looking forward for everybody to get a glimpse of what we have coming.
LeBron James's Top Five Sneakers to Play In
LeBron James's Top Six Sneakers to Flex In