LeBron James Reminisces on His Journey to Becoming the Face of the NBA
Also discusses the LeBron 15 and his top five sneakers.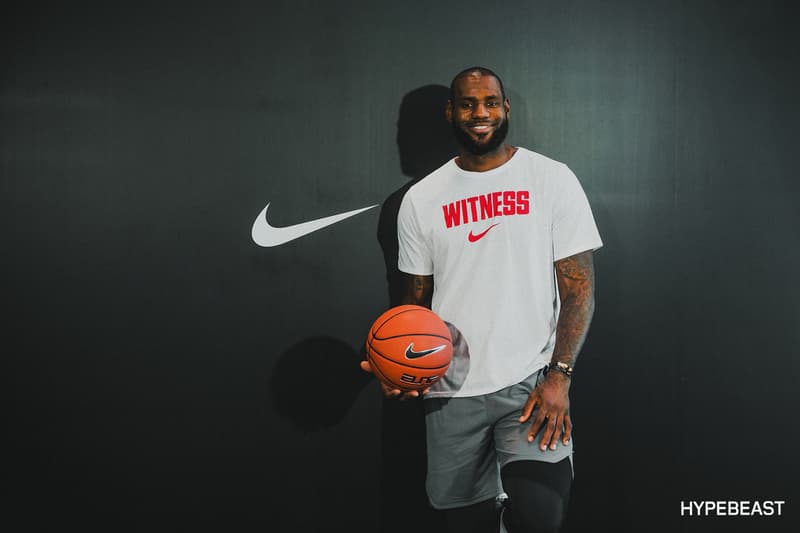 Love him or hate him, there's no denying LeBron James — known as King James to fans the world over — has become the most dominating force in the game. From a small kid growing up in Akron, Ohio to becoming the face of the NBA, James's journey to the top is an intriguing one; a life that so many would envy, seemed destined and fated from the start. As a man whose energy seemingly knows no bounds, James has managed to shape quite the glorified career, raking in two Olympic gold medals (2008 Beijing; 2012 London), three NBA Championships (2012 and 2013 with the Miami Heat; 2016 with the Cleveland Cavaliers) and numerous MVP accolades.
But it's not only James' style on the court that has garnered him so much attention, it's his style off those hardwood floors that will have non-basketball fans knowing who he is, and for all the right reasons. With his fresh sense of style and perfectly sculpted beard, James doesn't consider himself a fashion guru, however he has managed to make an imprint on the fashion world. From his crisp pre-game outfits to recently teaming up with KITH, the basketball superstar is well known to hit the streets in looks that seem to effortlessly mix both high-fashion with streetwear cool.
During the last stop of his "Strive for Greatness" Tour 2017 alongside Nike, James managed to drop down into the bustling city streets of Hong Kong to play ball with the local diehard fans. The basketball superstar also took the time to appear at the Rise Academy Challenge to show off his skills to the star struck crowd and share some inspiration to the city's aspiring young players.
Managing to take the briefest of breaks during the events, we had the opportunity to sit down with James at the Ritz Carlton for an exclusive one-on-one interview to discuss the difficulties in his life and how he overcame them, his most memorable career moments, and what drives him. The King even went on to talk about his fashion inspirations, his top five sneakers to play in and flex in, and his upcoming LeBron 15 sneaker.
After spending 14 seasons in the NBA, what is your most memorable career high?
I think my career high is just walking across the stage as an 18-year-old kid from Akron, Ohio, shaking David Stern's hand for the first time on the stage, and being drafted by the Cleveland Cavaliers. That's my high because it was a dream of mine. At times it felt like it couldn't come true, at times I only visioned it becoming true. I guess as you put your mind to things and you think about things, they become true and that was the defining moment for myself knowing that I belonged, that my dream had came true for an 18-year-old kid coming out of Akron, Ohio to be in New York City shaking the commissioner's hand knowing I was a part of the NBA.
You've accomplished a lot during your career, winning Olympic medals, NBA Championships and multiple MVP titles. What is your next goal?
My next goal is to continue to get better and better. My goal right now is to lead the group of guys that are coming onto this team and to try to take them places they haven't been before and it's going to take every single day. We can't skip a day, we can't fast forward to a moment we think may be there. We have to enjoy the process every single day, work hard and strive for greatness everyday. So that's my next goal.
Many people consider you one of the best, if not THE best basketball player in the world right now. What elements help to push you on the court and off the court?
I think my family is something that pushes me. Everyday I leave the house I look at my wife, I look at my three kids, my support system, and my mother. They keep me going, they keep me motivated because not only do I represent myself, I am representing them more than anything. Then just the will to want to be great and to maximize my potential of playing this game both on and off the floor using my influence to inspire the youth, using my influence to either make people love the game and to appreciate what it means to work hard and to reap the benefits from it. So that's what keeps me motivated.
What other factors keep you motivated?
I just think life — life keeps me motivated. The Man above has given me an opportunity to wake up every single day and I don't take that for granted so, I don't waste an opportunity to be great. I don't waste an opportunity to get better everyday and that doesn't just mean as a basketball player, it means every facet of life. Am I perfect? No. None of us are. But I want to strive to be as great as I can be every day, so that's definitely one of my motivational tactics for sure.
You obviously have a lot of fans, and a lot of them are quite young. What advice can you give to them?
Well I think at the end of the day I was one of those kids. Especially the underprivileged kids, the kids that walked the streets, that didn't have a lot growing up and was just looking for a way out and used sport to kind of get their mind away from whatever was going on in their situation, so I can relate. I'm not that far removed from actually being the kid that walked the streets of my hometown. People were basically saying 'you will be a statistic of failure' and I used that as motivation, not only for myself but for my friends to better myself and to better our situations. So I know what they are going through; I'm here to help them.
Can you tell us some of the difficulties you've faced and how you overcame them?
Well some of the difficulties that I've faced in life were just being part of a single parent household with no siblings and no forms of means in terms of being financially stable. My mother being very young, being a teenager when she had me, knew the struggle. What we say in America "the struggle is real," I actually lived that. To being able to overcome that and to watch my mom just overcome that and be so powerful and persevere through all that, that's everything.
"I think basketball has helped me to becoming the face of the NBA. You can be as fashionable as you want to, but if you can't pick up a ball and put it in the hoop, then it doesn't matter."
What's your definition of leadership?
My definition of leadership is consistency; it's that simple. What I mean about consistency is that it's not a one-day trial; it's not a three-month trial. You can't pick and choose and say 'okay, I only want to be a leader on sunny days and when it rains I don't want to be a leader.' It's every single day. If you want to be a leader, you have to be a leader every single day.
You were drafted back in 2003, along with Chris Bosh, Carmelo Anthony and Dwyane Wade. Do you consider your year to be the best draft in NBA history?
We are not the best; we are right up there. You know you obviously got the '96 draft; you got the '84 draft that's right up there. So for us to even be mentioned as one of the greatest drafts that the NBA has ever seen is an honor.
How long does it take you normally to pick out your pre-game outfits?
Usually the night before. Obviously certain cities and different weather kind of dictates what you're gonna wear and how you're gonna layer. It also plays a part if you're gonna be on a nationally televised game. So you know when you walk in, the camera is gonna be right on you so that kind of dictates that too. But usually the night before I prepare for my day ahead.
When you're travelling from the parking lot through the hallway to the locker room, do you consider that like a catwalk for you?
Well nah, I'm starting to think about my opponents and what the job at hand is. Obviously from the outside looking in, how they capture it kind of looks like a runway or a red carpet. But for me, I'm so not focused on the cameras; I'm so focused on what the job at hand is, my opponents, who I have to go against that night, the team, the schemes, how I'm gonna prepare myself to help my teammates be great. So that's kind of my mindset.
1 of 4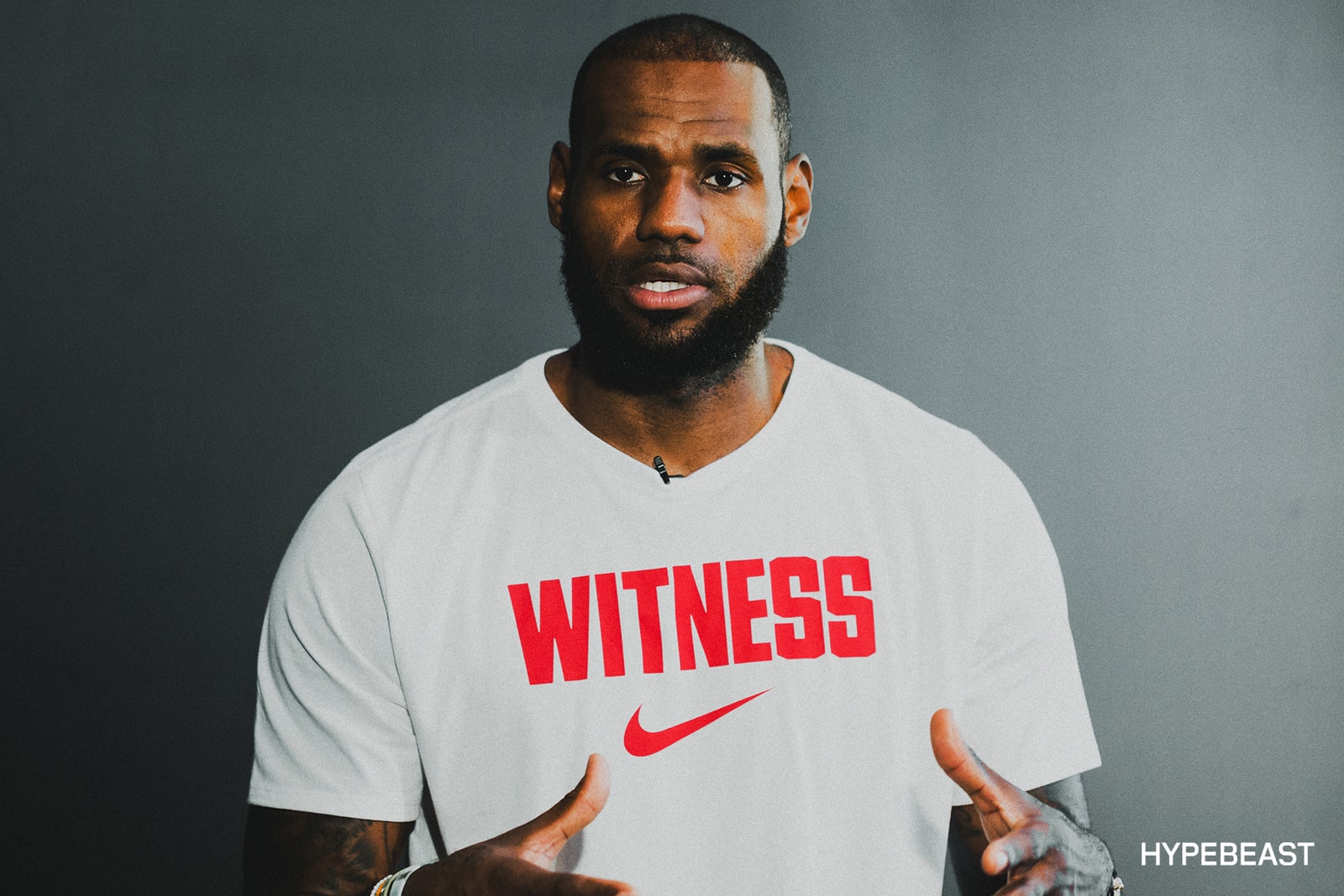 2 of 4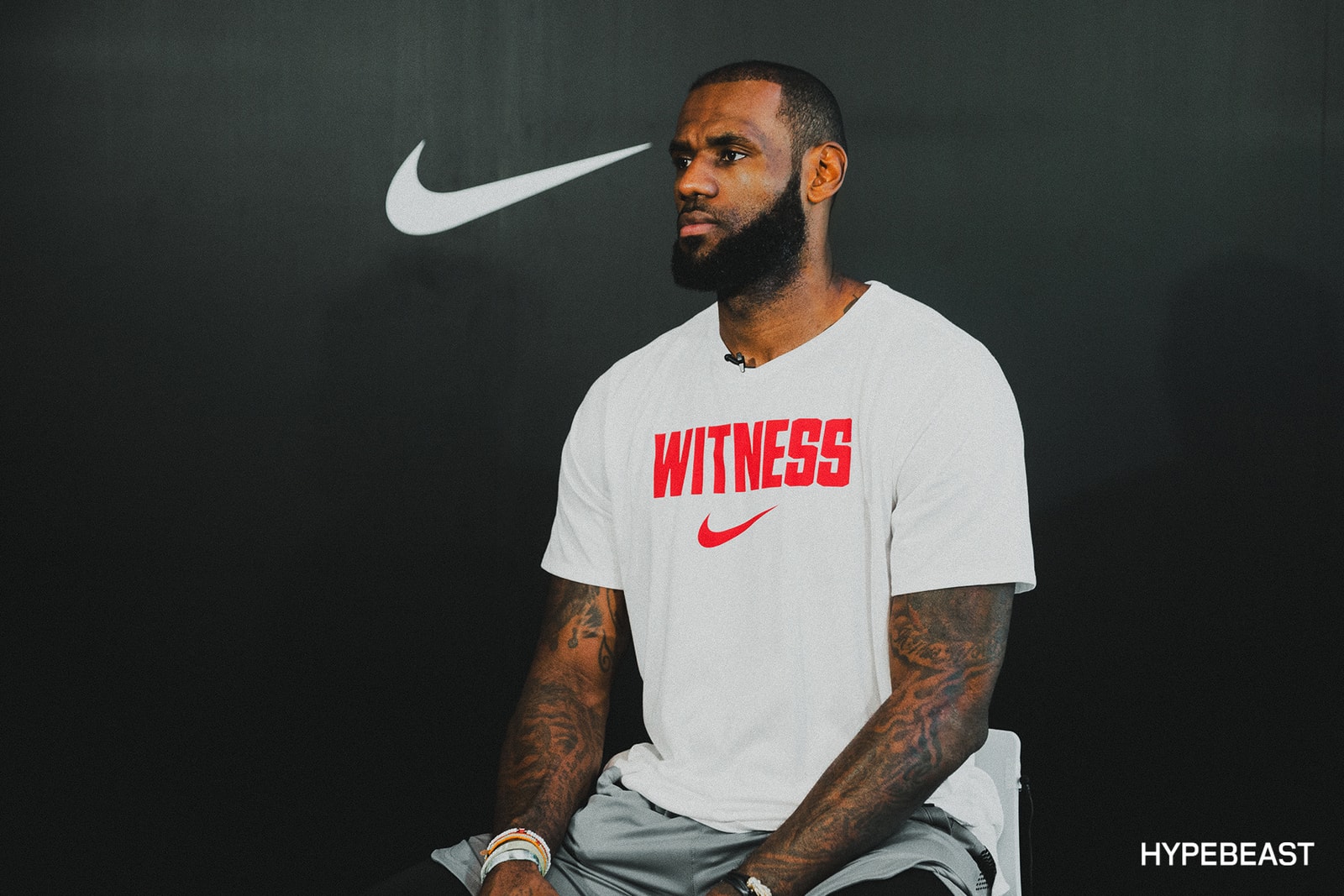 3 of 4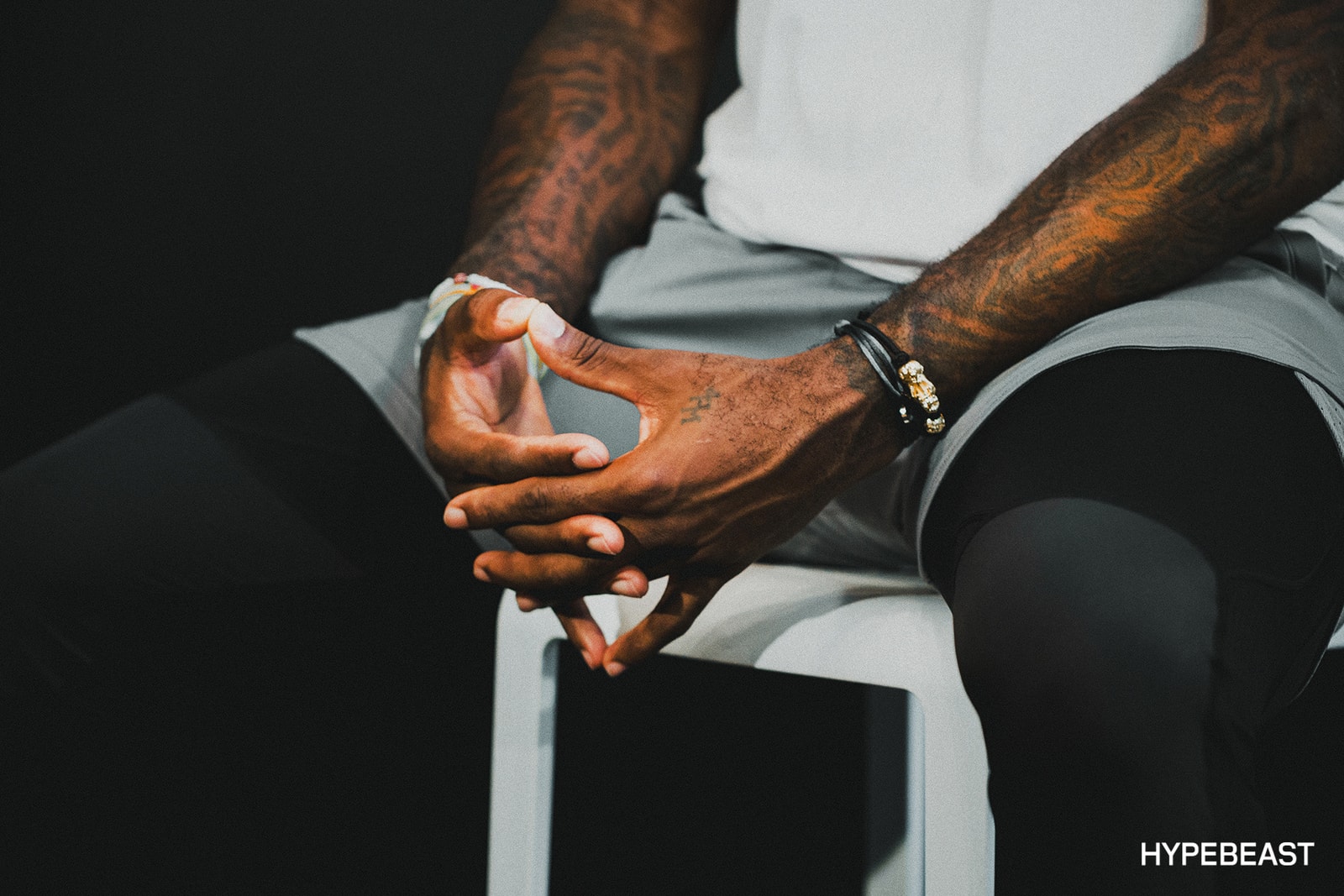 4 of 4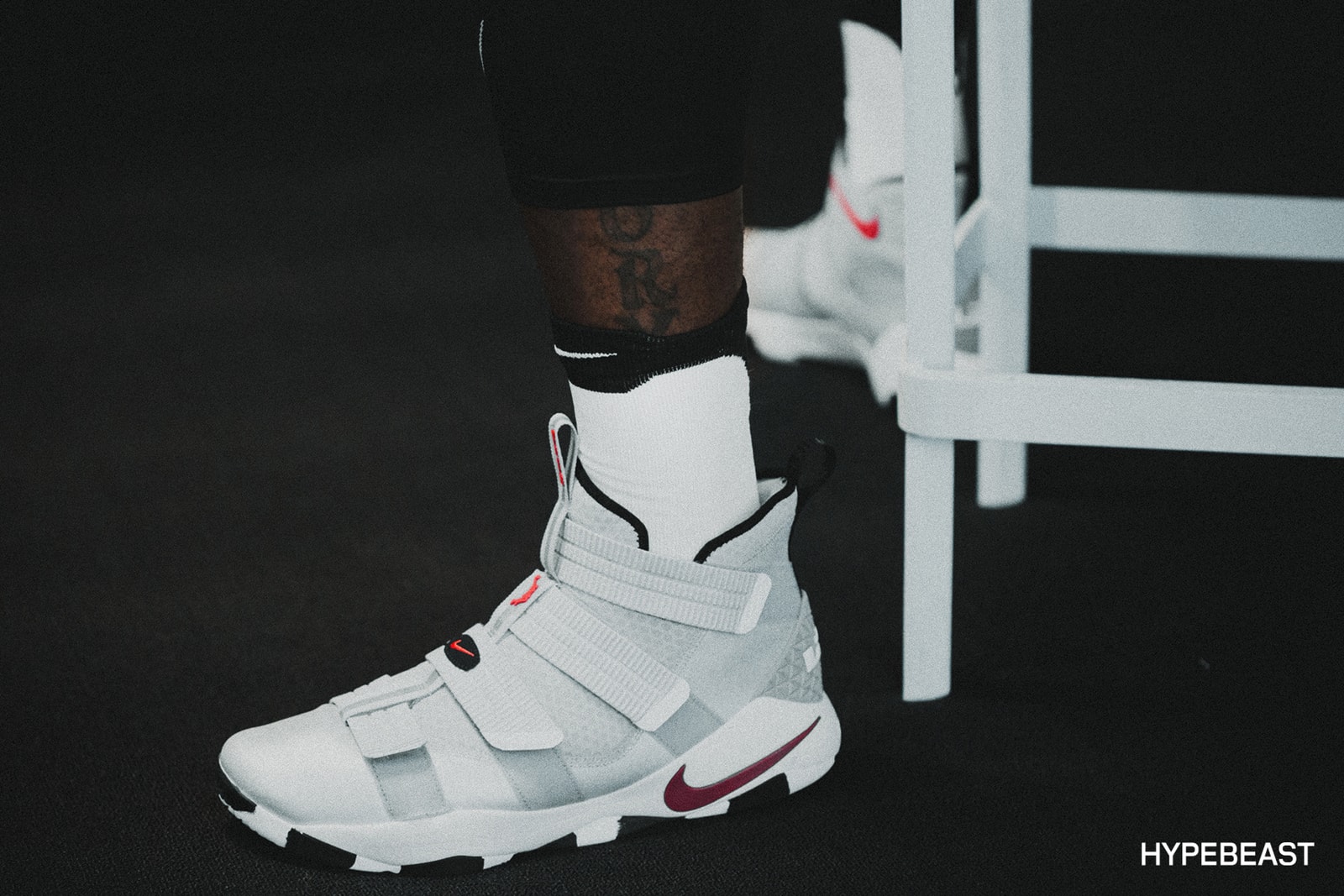 You are considered the face of the NBA. Do you feel your fashion sense has helped you in obtaining that title?
Nah, I think basketball has helped me to becoming the face of the NBA. You can be as fashionable as you want to but if you can't pick up a ball and put it in the hoop, then it doesn't matter. I know what my day job is and my day job is to get on that court and wreck havoc. So I think everything else comes second.
Where do you look to for fashion inspirations?
I find my inspirations through a lot of great designers like Tom Ford and Ralph Lauren. A really good friend of mine, John Elliott, makes some great pieces; Brunello Cucinelli does some great pieces as well. Double RL and obviously Nike with the Nike Sportswear they do, they do some great things as well. So I kind of find my inspiration through a lot of different advantage points, different views and different walks of life. My fashion, my style is like my game, I'm not just one-dimensional — I do everything.
From your younger days to now, do you have different icons you look up to, fashion wise?
I didn't have any fashion icons when I was younger. When I was younger, for the most part, I wore basketball shorts and T-shirts. Then if it got cold, I wore sweat suits and hoodies. Where I grew up that's the staple, that's what you wear, that's our dress code. So I didn't really have style icons when I was younger.
How has music helped to influence your style?
I don't want to say music has helped me with my fashion, I think music has helped me with my life. Different kinds, different artists, different songs I can relate to them on what part of life I was in at that point in time or how it relates to me today; so I don't think I am who I am today without music. I listen to music every single day and it just puts you in a really great feeling that allows you to go back in time where you can remember what you were going through in that point of time. It's motivating as well, it's like a kick starter, it's an energy drink without having to drink an energy drink.
"I don't waste an opportunity to be great. I don't waste an opportunity to get better every day. And that doesn't just mean as a basketball player, it means every facet of life."
Can you name your top five sneakers to play in and top five sneakers to flex in?
My top five sneakers to play in of all-time is the Zoom Generation 1, the LeBron 7, the Solider 1, the LeBron 8, and the upcoming LeBron 15 that I'm truly excited about wearing. As far as off the court, the Zoom Generation 1 is up there, the Air Max 95, there's a shoe of mine, the Air Jordan 1, the Nike Diamond Turf in black, red and gold, and the classic Air Force 1. And I got to throw in the Jordan 3s, that's just as staple piece as well. There's too many to say five, it's not fair. You could have asked me like my top five hip-hop artists. (Laughs)
Your LeBron collection has become the most popular basketball shoe. What aspects about your signature shoes do you care the most about?
I take pride in the sneaker game and the sneaker world, and coming up with my 15th signature shoe, and having 11 Soldiers, that's just to name a few. The shoes I've been able to bring out to everyone, I always think about performance; I always think about style as well. The game of basketball is so popular that I want people to not only feel good when they put them on for a game, but also for those who don't play basketball to feel good about just wearing them with an outfit or just to walk around and be comfortable and confident in. So these have all been conscious updates in my mind when it comes to the LeBron line.
What was your first impression of the LeBron 15?
I was like, 'We're back!' We're back and you just got to see the design. Just seeing the shoe back on Air is one of my favorite things, so I'm looking forward for everybody to get a glimpse of what we have coming.
Make sure to catch LeBron James's appearance during KITH SPORTS' Spring/Summer 2018 NYFW show and take a closer look at his latest LeBron 15 signature sneaker.