LaVar Ball Has Plans to Make His Own $1,500 USD Big Baller Brand Sneaker
Joining his sons in the sneaker game.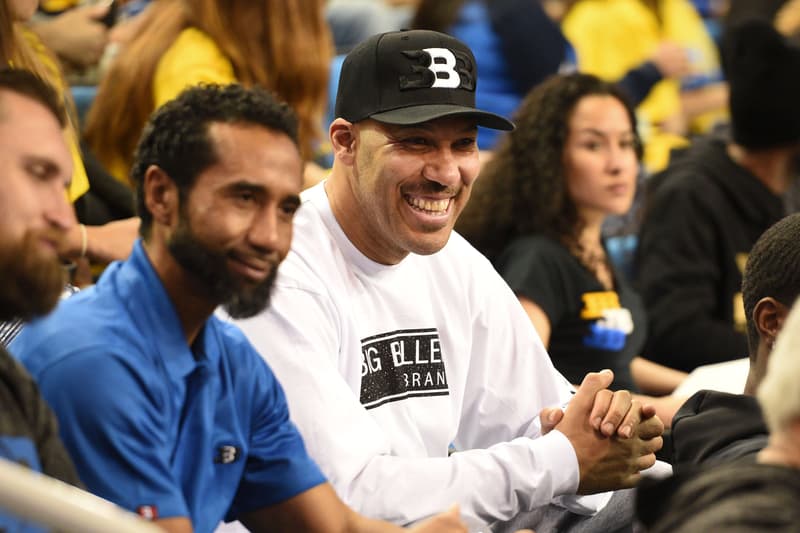 Not to be outdone by his kids Lonzo and LaMelo, LaVar Ball has just announced his plans to design his own Big Baller Brand sneaker. Lonzo, the eldest of the Ball sons, released his signature ZO2 sneaker back in May with a hefty price tag of $495 USD. On the other hand the youngest son, LaMelo, recently unveiled his Melo Ball 1 sneaker set to drop this December for $395 USD.
During a live question-and-answer session with fans on Facebook, the outspoken basketball dad was asked about the possibility of following in the footsteps of his sons and getting his own signature Big Baller Brand model. Papa Ball stated:
"How about I give you the name of the shoe? I just don't know when I'm coming out with it yet. 'The LaVar-iccis!' Holler at your boy! But I will give you a tip: make sure you save your money because they're gonna be $1,500 USD or more. Cause I'm gonna design them and they're gonna be fly. My bad — they're gonna be baller-ized."
Check out the video over at LaVar Ball's Facebook page and let us know your thoughts. In other LaVar Ball-related news, LaVar is set to trash talk in NBA 2K18.
Image Credit

ICON SPORTSWIRE