Jerry Lorenzo Sheds Light on the Pieces From His Expansive Grailed Sale
From Military Sneakers for Justin Bieber to classic vintage concert T-shirts.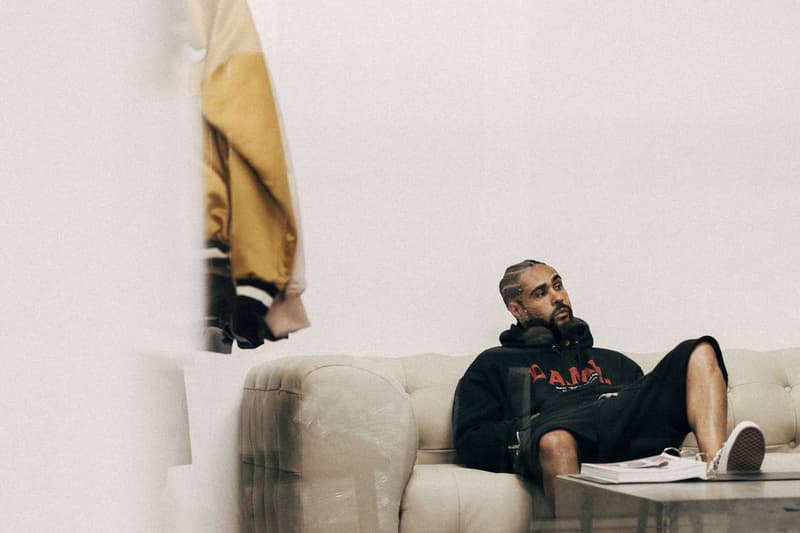 After Jerry Lorenzo announced that he'd be teaming up with Grailed in order to sell some coveted pieces from his personal collection, fans anxiously waited to see what the Fear of God designer would share with the masses. After a longer than expected wait, Lorenzo and Grailed finally launched "Behind the Curtain: Jerry Lorenzo."
Throughout the offering you'll find samples and collaborations from Lorenzo's own line in addition to vintage pieces that influenced products from Fear of God. Items from Jerry's personal wardrobe are also added to the sale, making it one of Grailed's most expansive drops to date.
Grailed's "Behind the Curatin: Jerry Lorenzo" sale is currently live and can be viewed via Grailed's official website. A limit of one $1 USD item per user is also in effect during this sale.
Check out some Jerry's descriptions below, before hitting Grailed for the full drop.
Snoop Dogg Vintage T-shirt Pack
"It's already super rare to find either one of these, but to have them in a set is something you can put in a frame and hang up somewhere. In my eyes, shopping for and collecting vintage is already one of hardest things to do and these are two of the rarest tees to come by. If I'm going to part with them I want the set to go to somebody that understands the value in having both the same way that I do."
Rick Owens Snakeskin Dunks
"I bought these back in 2010 when I [was] buying every single dunk. Antonioli dropped 50 pairs of the snakeskins and I just bought them online. I'd say it was the illest Rick Owens shoe at the time. I didn't know the swoosh was eventually gonna be taken off. They just felt like these crazy, exaggerated Jordan 1s, but in wearable colors and luxe materials. I knew I was gonna be the only kid in the club with them [laughs]."
Fear of God "Kung Fu Kenny" Tracksuit
"We made the track suit for the fifth collection, not thinking about Kendrick's tour, but when certain products and ideas hit the market like a perfect storm it really helps to create the language of our time. Kendrick really loved the fit of the tracksuit so I worked with his stylist, Diane Garcia. We wanted to remake that iconic Bruce Lee look, but modernize it in a sexy way. We altered the pants a little bit—we took the zippers off so Kendrick could perform a little bit better. Again, it's just us having the right product in the market at the right time. Whoever gets this, that person and Kendrick Lamar are the only ones with it."