The Origins of the Hender Scheme x adidas Originals Collaboration Explained
"Getting to know each other, getting to know what both brands have to offer."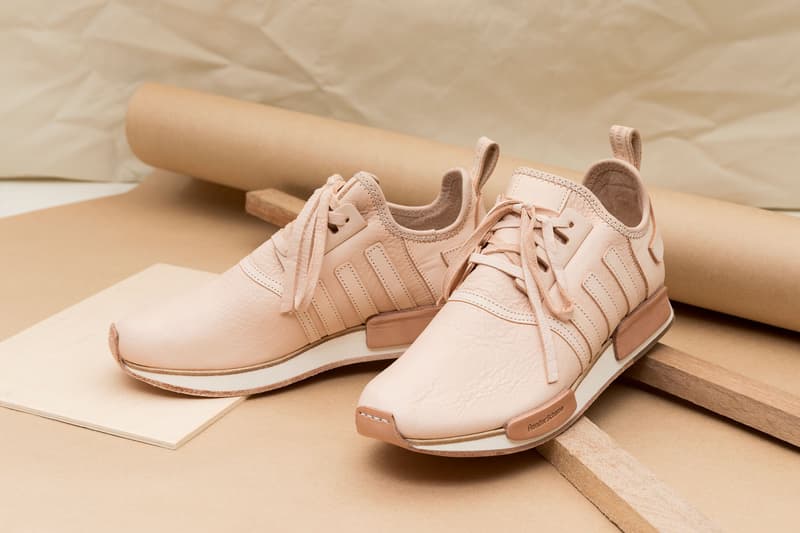 1 of 6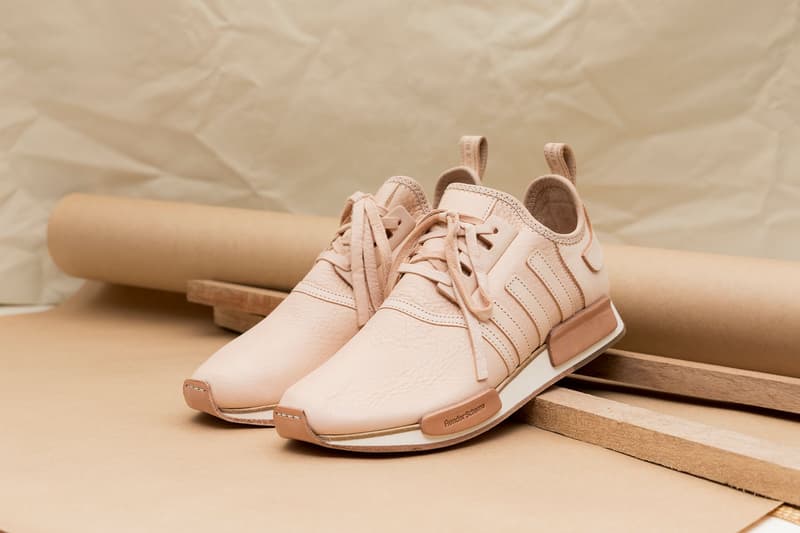 2 of 6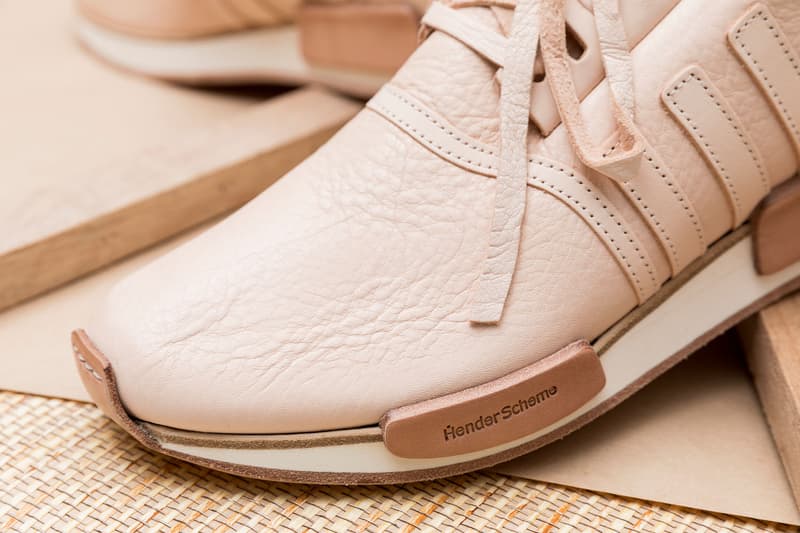 3 of 6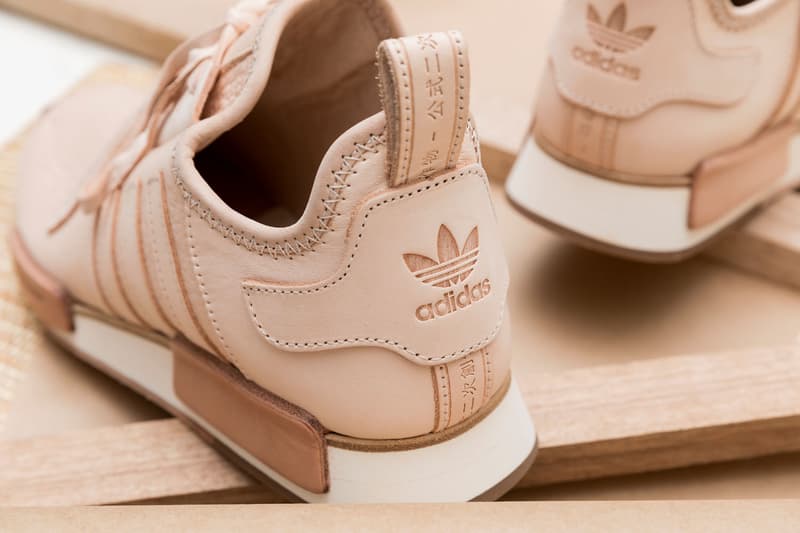 4 of 6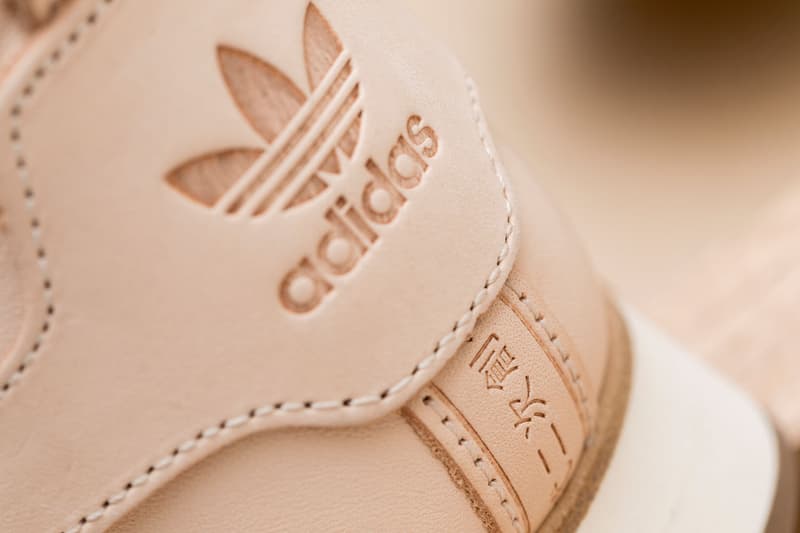 5 of 6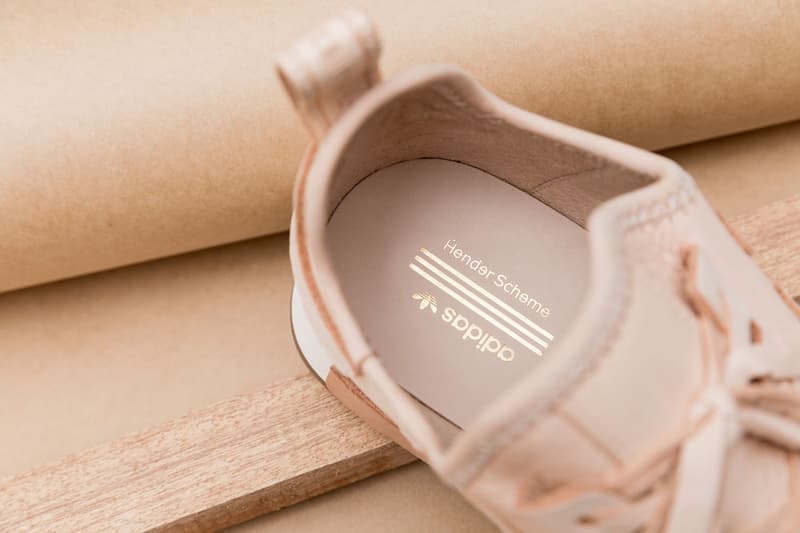 6 of 6
Hender Scheme over the years have steadily built up its reputation of reinventing sneaker silhouettes — both modern and classic — by stripping away its artistic origins and rebuilding its base through age-old artisanal mastery. Ryo Kashiwazaki, the brand's founding father, cut his teeth learning the ins, outs and delicate intricacies as a shoe cobbler while based in the heart of Tokyo's leather industry. Morphing his particular skill set with a love for design, Ryo, has helped transcend some of the game's hottest sneaker silhouettes into wearable works of art.
adidas, on the other hand, are no strangers to Japanese design philosophies, having already aligned with such revered names as kolor, White Mountaineering and mastermind, however, tap into a whole new realm of creativity with Hender Scheme grabbing hold of the artistic reins. To mark this celebrated partnership, the duo set about reconstructing the MicroPacer, NMD R1 and Superstar by applying the finest of tanned leathers, while honoring traditional craftsmanship techniques — adding an an air of luxurious flair into the signature sportswear staples. The collection will be available at HBX starting Septemer 2.
Taking time out of their busy schedules, we recently sat down with Ryo Kashiwazaki and adidas Originals' Senior Design Director, Erman Aykurt to discuss this groundbreaking venture.
How did the partnership between adidas and Hender Scheme form?
Erman Aykurt: I mean the products that Ryo-san has been working on are very iconic in this industry, it's almost like a hall of fame sneaker that he has created and launched. There is an adidas Originals office in Tokyo and there were already established relations between both parties — we kind of just took it from there.
How were the silhouettes chosen for this project? Was it difficult applying the Hender Scheme aesthetic to the shoes?
Ryo Kashiwazaki: adidas already had the concept for the MIP Series, so we started to work from there. They had already designated the Micropacer to rework based on one of my previous creations, so it was a matter of formulating ways to reinvent the NMD style.
Do the sneakers feature adidas technology?
Erman Aykurt: For this initial venture, both sides viewed this collection as a transitionary stage to better acquaint ourselves with one another and see what both brands have to offer each other. There wasn't a predetermined end goal, we just really admire each's craft and decided to see what comes from it.
What was the overall production process like? How long did it take to craft each shoe?
Ryo Kashiwazaki: So their method of producing the product is halfway between handcraft and industrial production, so they do use machines. It would be quite difficult to say exactly how long each product took, but on average, you could say two to three months from start to finish.
With all of your Hender Scheme creations being based on classic models, what was the thought process in choosing the NMD?
Ryo Kashiwazaki: The whole idea of reproducing the trainers is to show a different way of producing the shoes. He intentionally choose certain styles/models that are very widely known, so people can see the difference in the end product. Although they have the same chain, the make is completely different.
Were there any other models that were being considered?
Ryo Kashiwazaki: So these new shoes are close to what Hender Scheme had already been doing. So for future collaborations, the focus will be to incorporate their technology and methods to create something truly unique.
What were the most challenging aspects in formulating this joint project?
Erman Aykurt: On the adidas side, it's more or less just coming together and trying to be a good partner, and this is challenging to try this on the new model. Ryo-San is really in his element there, like he is really a recognized master at this craft and at this stage of the collaboration we are more learning from Ryo-San all the things that come from a cobbler and his manufacturing point of view. We are very interested in that at the moment. Learning from him is quite a humbling experience.
When you first saw Hender Scheme creating renditions on the adidas classics, what was your initial reaction?
Erman Aykurt: It was an honor being included in this hall of fame sneaker design and we all thought it would be a good idea to build on that and to come together. At adidas, we are keen on craft specialization in general, so this process focuses on the handmade aspect — to come with different shapes and different styles. That is when our attention shifted to Ryo-San, as he is a recognized master in this area and we thought it would be a very healthy product range for the future.
We understand that the price points are set at $900 USD to $1,000 USD, can you elaborate more on the pricing structure and how you arrived at these figures?
Erman Aykurt: I would say from an adidas point of view, the industry is headed in this direction and it's not unusual to pay this amount of money. With this approach, we have more of an authentic reason to create a limited product — as it is limited by manufacturing capabilities and turnaround times, and obviously you get a really premium product with the most expensive leathers. Also, the thought that goes into the construction of the shoes and the aim of creating something so timeless.
Ryo Kashiwazaki: It's difficult to have a strategic pricing strategy because most of the time the price naturally comes from how they are produced. So, it's not something you consider as like a marketing element.
How would you separate these shoes from any other currently in the adidas catalog?
Ryo Kashiwazaki: Well, for the NMD we had to develop a new technique to produce these stabilizers. So extra effort went into that. The addition of the iconic Three Stripes branding also adds a whole new artistic element. So, if you take a closer look, we used different materials for each model. So for example, to reproduce the knitted original texture, we chose this soft washed leather to closely mimic the look and feel. We also used a combination of goat and cow leathers as well.
Image Credit

Alex Lau/HYPEBEAST
Art Direction

Sara Li
Join Our Discussions on Discord
The HYPEBEAST Discord Server is a community where conversations on cultural topics can be taken further.