Fashion Insiders React to Rihanna's Fenty PUMA Spring/Summer 2018 Show
"This was by far the best collection!"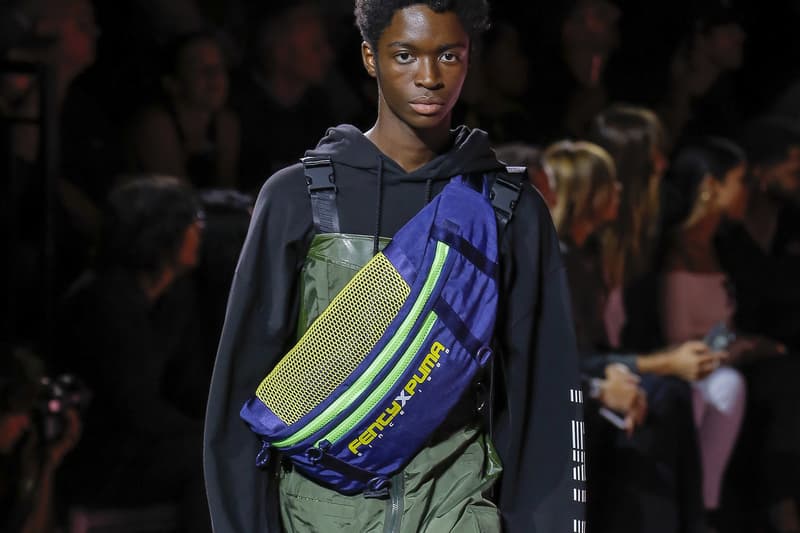 In true Rihanna fashion, last night's Fenty PUMA show ignited a furor of commotion across social media. After two seasons in Paris, the Bad Gyal decided bring her fourth Fenty PUMA collection back to the Big Apple, becoming, once again, a must-see on New York Fashion Week's expansive calendar.
Hosted inside the Park Avenue Armory, guests were treated to a high-octane performance of motorcyclists flipping mid-air over ramps and pink sand dunes, while models flaunted a series of the collection's motocross-meets-raver designs.
Since the affair is still very much the talk of the town, we spoke to four fashion industry insiders to hear what they really thought of Rihanna's Fenty PUMA Spring/Summer 2018 show.
Mitsuhiro Kubo, GR8 Founder & Creative Director

I feel this collection is very close to Rihanna's style and is based on what Rihanna would wear everyday, and I think that's why the show had to be placed in NY. I'm impressed as I could see her personality through this spectacular show.

Ruth Gruca, MADE Global Fashion Director

Fenty continues to break boundaries and make the world question what it means to have a fashion show. This was by far the best collection! Naturally pulling in references from motocross sports, skydiving and New York nightlife!
Stephanie Smith-Strickland, Freelance Journalist

After last year, I thought I'd be tired of seeing the motocross trend because it really was just everywhere. Despite that, I have to say Rihanna managed to soften those looks with beachwear cues – which also didn't feel forced.

The collection still had that bite, edge and aggression that nods to sport (which is inherently PUMA), but at the same time it has that really effortless sex appeal that just oozes from Rihanna like pheromones.

Rae Witte, Freelance Journalist

Between her makeup launch, that viral video clip and the Fenty PUMA Spring/Summer 2018 show last night, NYFW should have Rihanna and her team run a mandatory clinic on casting for the entire fashion industry. That being said, I'd die for the white transparent outerwear and hoodie (the one Adwoa Aboah wore) and all of the swimwear (particularly the netted bottoms), but I will never love a thong sandal.