BAPE's 1ST CAMO Hanten Down Jacket Will Add Flair to Your Winter Wardrobe
Warm and easy to slip-on.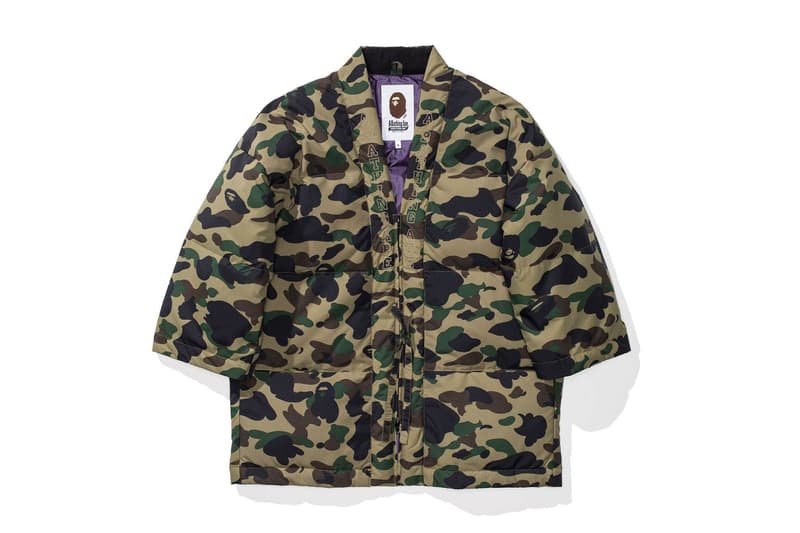 BAPE not only excels in purveying a gamut of eye-catching graphics, but also provides a slew of premium wares crafted in the finest textiles. The streetwear stalwart is back with a Hanten Down Jacket for the fall/winter 2017 season. The outerwear piece features an all-over, green 1ST CAMO motif alongside a bold blue inner lining. For its construction, the short winter coat is lightweight and features water-repellent properties. Not to mention, the lining boasts an antistatic layer to help prevent spontaneous shocks. All in all, it's an essential piece for those constantly on the move, especially since it's easy to slip-on and comfortably warm.
View BAPE's 1ST CAMO Hanten Down Jacket above and purchase the item now at UNDEFEATED's official web shop for approximately $449 USD.