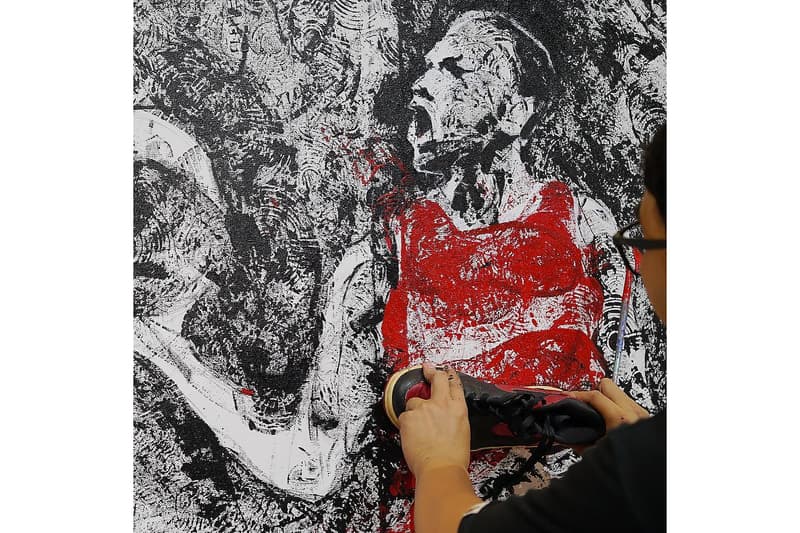 1 of 4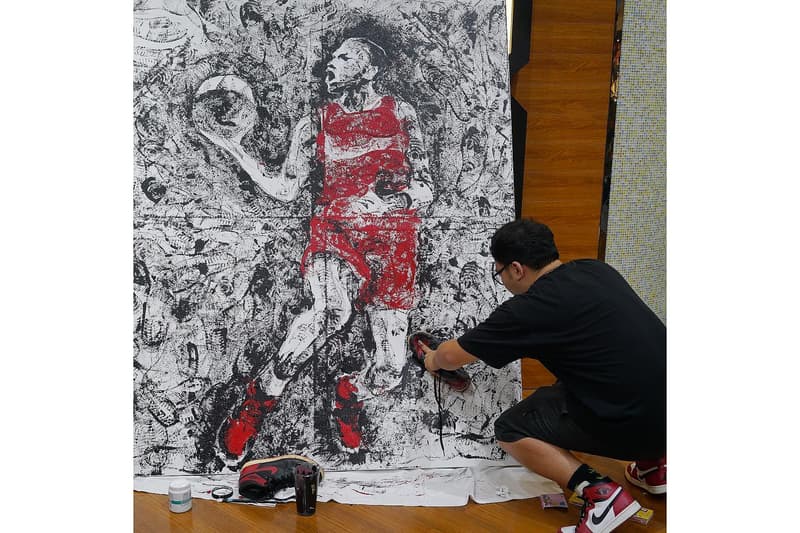 2 of 4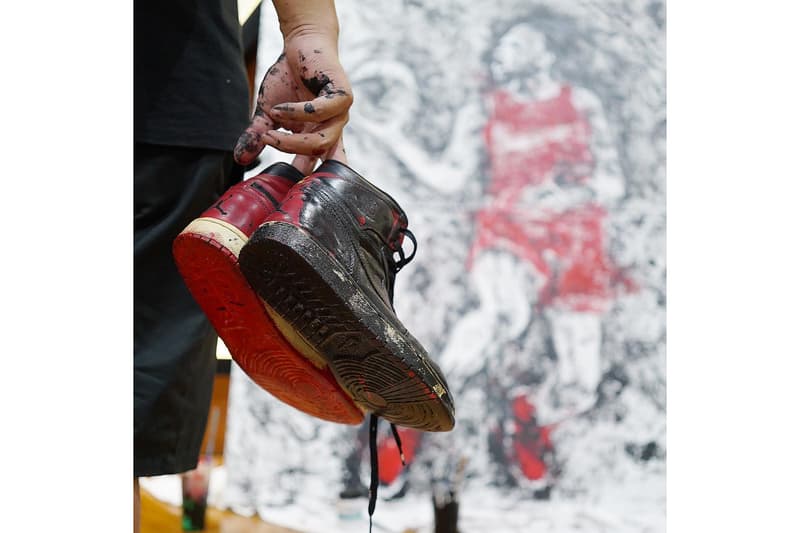 3 of 4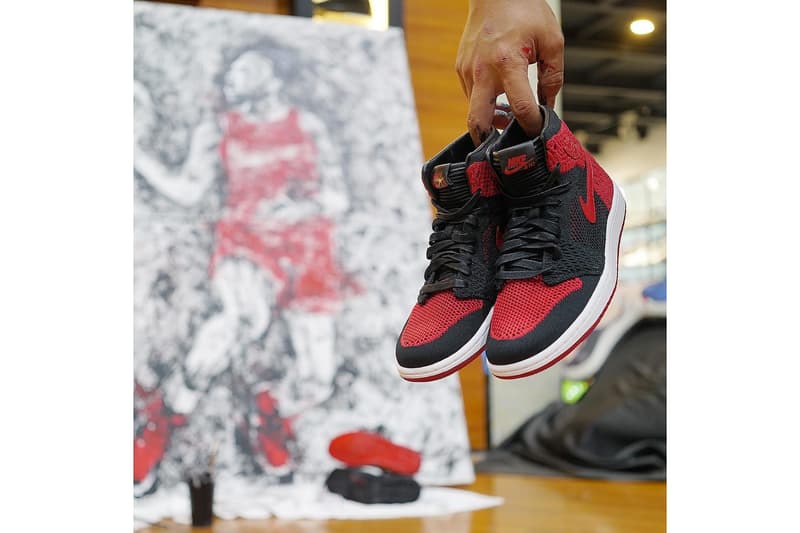 4 of 4
This Artist Used an Air Jordan 1 to Paint a Portrait of Michael Jordan
A tribute to the G.O.A.T..
---
Earlier this week, noted British artist Dave White showed us his well-loved 1985 Air Jordan 1 OGs, which itself is a piece of art bearing over 20 years of splattered paint. While White evidenced how the AJ1 can act as a canvas for memories, an artist under the Instagram handle @gc911 showed us how the iconic court runner can also function as a paintbrush. The Guangzhou-based artist used the soles of a pair of Air Jordan 1 "Banned" sneakers to stamp black and red prints that illustrated a portrait of Michael Jordan.
Take a look at the images above and the video below and let us know what you think in the comments. For more streetwear-related paintings, SEX Skateboards founder Louis Slater shows us his unique artwork.