Nate Diaz Slams Conor McGregor & the UFC Over Mayweather Loss
Will this lead to a third meeting in the Octagon?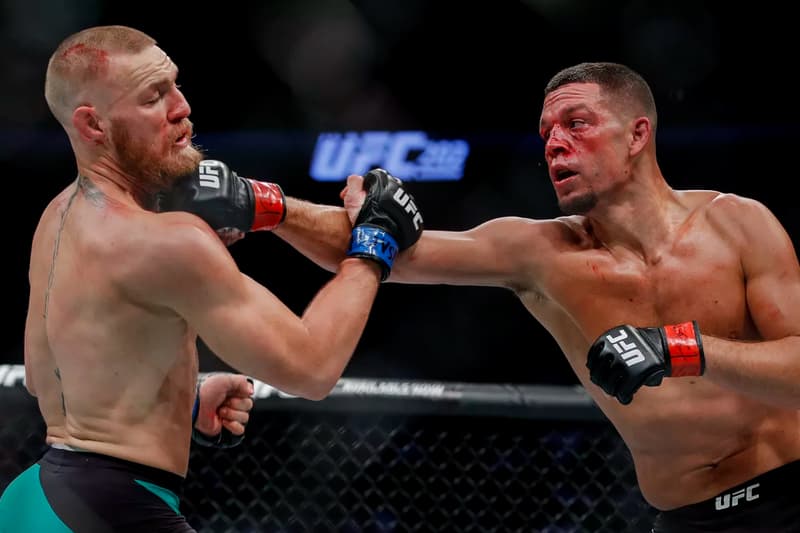 Though the big fight between Conor McGregor and Floyd Mayweather has come and gone, attention on superfighter McGregor remains largely active. Though many MMA fighters — and fans alike — highly praised McGregor for stepping into the boxing ring to fight one of today's best boxers, McGregor's rival Nate Diaz had a very different sentiment on his mind.
Taking to his personal Instagram, Diaz took shots at both McGregor and the UFC for the bout.
"He punched himself out the same way he lost in the UFC. No learning going on. #Overpromotion bullshit, get off the nuts this the shit I'm talking about, Bruce Lee would've never lost like that. #RealNinjaShit"
Diaz's jab most likely also stems from the fact that McGregor — whose stamina has been of question — couldn't keep up with Mayweather, resulting in the referee calling a stop to the fight in Round 10. With all this animosity still left in the air between the pair, will we be seeing McGregor and Diaz heading back into the Octagon for a third time?
Head over to our Floyd Mayweather vs. Conor McGregor fight life feed to relive one of the most-talked about sporting events in history.