'Star Wars: The Last Jedi' Toys Will Launch With Augmented Reality Scavenger Hunt
The new 'Pokémon GO?'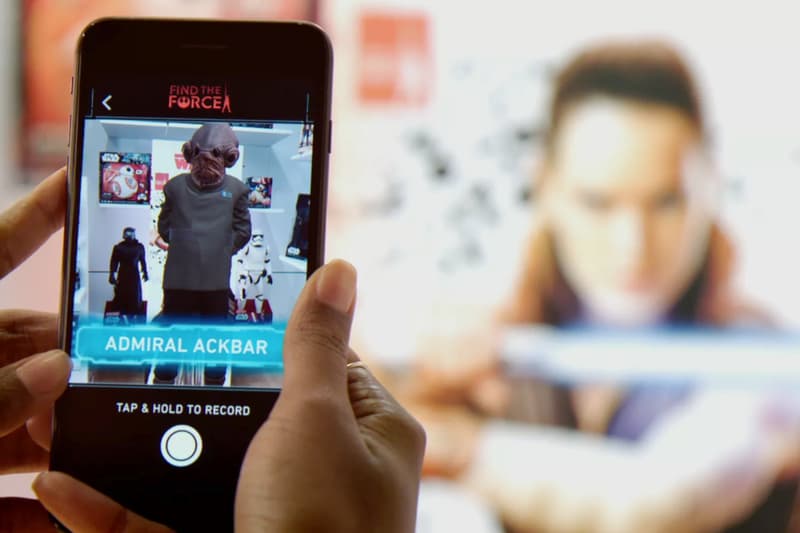 Star Wars: The Last Jedi is set to hit theaters worldwide on December 15 and the Lucasfilm franchise's marketing team is releasing a range of "toys, collectibles, books, apparel and more" on September 1 to heighten the hype. But to meet the demands of the Digital Age's growing entertainment standards, the forthcoming toys will feature an augmented reality component. Dubbed "Find the Force," the AR feature will be accessible via the Star Wars mobile app, from which fans will be able to scavenge, unlock and collect different Star Wars characters from the estimated 20,000 global retail locations that will stock said merch.
To unlock characters, fans can scan the store displays and activate a "life size" digital version of characters, with whom they can take photos or, if you're using iOS, record videos. The store displays will feature a new character for every day of the promotion period, totaling in 15 different characters including Chewbacca, Admiral Ackbar, the Execution Stormtrooper and Supreme Leader Snoke's Guard. Other special details include digital tokens that will unlock promotional videos and character emojis, as well as an entirely new Star Wars character to be unveiled via the AR feature on September 1.
In case you've missed it, Star Wars: The Last Jedi images have surfaced online.