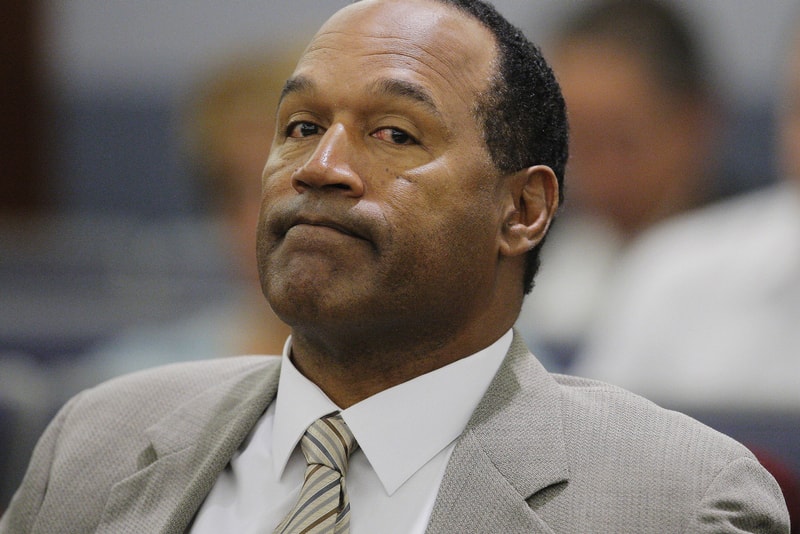 An O.J. Simpson Museum, Albert Einstein's "Tongue" Photo for $125,000 USD, & More Fascinating Art Stories
Including the tallest mural in Hawaii and a rare vinyl toy collection.
---
Art is anything if not reactionary to current events. Last week, O.J. Simpson was granted parole by four Nevada commissioners after having served nine years in prison for a Las Vegas robbery. To mark the occasion, contemporary art gallery Coagulate Curatorial has plans to launch a pop-up museum in LA that centers upon the NFL player's infamous murder trial back in 1995.
Following last week's art roundup of unusual yet intriguing stories is a new selection of exhibits and projects created by artists from various locations across the globe. Take a look at this week's fascinating batch of art-focused stories and then let us know your thoughts below.
An "O.J. Simpson Museum" Pop-Up Is Coming to LA's Chinatown District
Contemporary art gallery Coagulate Curatorial is set to launch an "OJ Simpson Museum" pop-up in Los Angeles, California. The five-day function will feature vintage T-shirts worn during the famous trial, paintings created by "The Juice" himself, and of course, a white Ford Bronco that will be parked outside the space located in LA's Chinatown district. The event will take place from August 18 to the 22. Find the address below and head over to Coagulate Curatorial's official website to learn more.
Coagula Curatorial
974 Chung King Rd
Los Angeles, CA
90012
The Iconic Photo of Albert Einstein Sticking His Tongue out Sold for $125,000 USD
On March 14, 1951 photographer Arthur Sasse snapped one of Albert Einstein's most iconic images—a portrait of the storied scientist sticking his tongue out at the Princeton club during his birthday. Not long ago, Nat D Sanders Auctions announced that the aforesaid photo sold for a whopping $125,000 USD. Einstein had ordered several prints of the whimsical capture to give to his buddies, but only a few if not just the one depicted shows the complete backdrop of the image.
Artist Kamea Hadar Painted the Largest Portrait Mural in Hawaii
Honolulu-based visual artist Kamea Hadar painted the largest wall mural portrait in Hawaii. The massive piece spotlights the Hawaiian Goddess of the Moon, Hina. Speaking to HYPEBEAST, Hadar explained the goddess "is said to guide sailors with the moon and stars while they were at sea." The mural is approximately 14 stories tall and is located near Pearl Harbor.
Take a look at the mural and head over to Hadar's official Instagram account to view recent projects.
Jakuan Melendez Showcases KAWS, Supreme & Other Rare Vinyl Toys in LA Exhibit
Jaquan Melendez of the iconic 360 Toy Group currently has a solo exhibition titled "PAST PRESENT FUTURE" at The Void in Los Angeles, California. The presentation features a slew of Melendez's rare vinyl toys which he created for BAPE, Supreme, Medicom, Bounty Hunter and more. In addition, the New York-based art toy pioneer has a series of sculptures made in collaboration with Wes Lang on display at the exhibit until August 18.
The Void
801 Mateo St.
Los Angeles, California
90021
Photographer KangHee Kim Creates Surreal Photographic Collages
Painter/photographer KangHee Kim recently created a surreal series of photographic collages dubbed "Street Errands." The visuals showcase various urban backdrops of New York City juxtaposed with natural scenes. According to an interview with It's Nice That, "escapism" is the central theme of the captivating collages and "creating surrealist and fictional imagery allows [her] to feel a bit liberated from the [urban] complications."
Check out the series above and head over to KangHee Kim's official website to view more.