A 2000s Pop Culture Museum, a Rare Andy Warhol Silkscreen, & More Intriguing Art Stories You Need to See
Including a Tokyo temple filled with porcelain cat statues.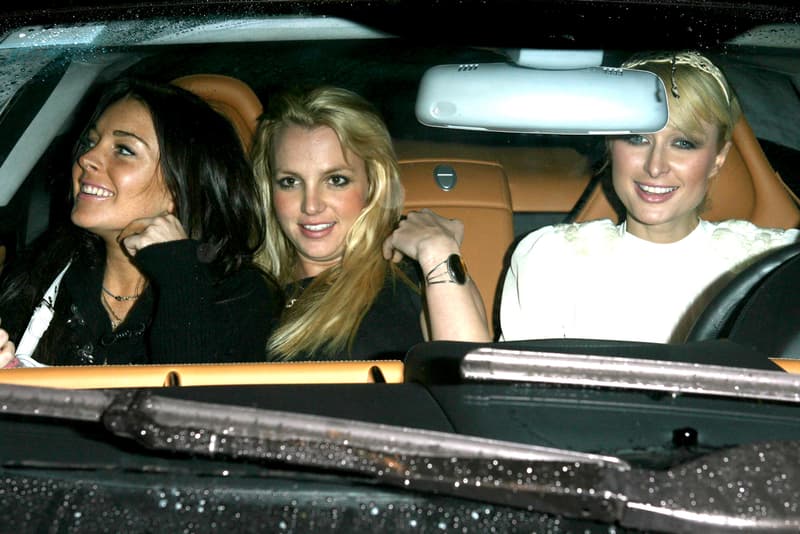 Art can be really strange, but that's usually a good thing. For example, the debut of Salvador Dalí's surrealist paintings initially shocked critics, but in time, audiences have grown fond of his dreamlike portrayals no matter how disturbing the subjects may be. What's even more bizarre is recent news of Dalí's excavated corpse in Spain. After it was exhumed, fans of the painter were elated to learn that his mustache is still intact 28 years after his death. Surreal, but true.
This week's art roundup focuses on a handful of peculiar stories that have surfaced in the art world over the past few days. From a Brooklyn pop museum inspired by Paris Hilton's celeb-filled nights of debauchery to a Buddhist temple in Tokyo packed with thousands of cat statues, here is a list of intriguing art-focused news that you should check out.
A 2000s Pop Culture Museum Will Open in NYC
A group of Brooklyn-based artists is teaming up with the nostalgic Instagram page, @PopCultureDiedin2009, to launch an exhibition packed with early 2000s celebrity fauna. Dubbed "Welcome to Nicole Richie's Memorial Day BBQ," the '00s-inspired showcase will feature Richie's infamous invite to the aforesaid BBQ alongside a slew of tabloid-worthy moments. Not to be missed, revisit the days of Lindsay Lohan, Britney Spears, and Paris Hilton's outlandish club outings and Naomi Campbell doing community service in a Dolce & Gabbana gown.
The exhibit will spotlight artwork from Laura Collins, Derek Covington Smith, Tiny Stitchers, Lila Freeman, Randy G, Natassha Kwb, and more. The presentation is set to officially launch on July 29 and will last until August 11 at The Tonya Harding and Nancy Kerrigan 1994 Museum.
The Tonya Harding and Nancy Kerrigan 1994 Museum
1436 Atlantic Ave
Brooklyn, NY 11216
Alice Cooper Discovers Rare Andy Warhol Little Electric Chair Silkscreen
Alice Cooper never knew he owned a $10 million USD Andy Warhol silkscreen. According to The Guardian, the legendary rock star recently discovered the rare artwork rolled up in a tube "where it lay forgotten for more than 40 years" in his storage unit. The aforesaid artwork is one of several Little Electric Chair silk screen iterations from Warhol's "Death and Disaster" series. Cooper's girlfriend at the time had purchased the artwork as a gift for Cooper at approximately $2,500 USD back in the early 1970s. Head over to The Guardian for more details regarding the discovery.
Salvador Dalí's Body Exhumed, Mustache Still Intact
Last week, great surrealist artist Salvador Dalí's corpse was exhumed in Figueres, Spain. The story only gets more surreal when forensic examiners proclaimed that the luminary's iconic mustache was still intact 28 years after his death. What's with the exhumation? Well, a 61-year-old tarot card reader named Pilar Abel has claimed she is Dalí's daughter—though the artist never had any children with his wife, Gala Dalí. Miraculously, a Spanish judge ordered DNA testing on Dalí's body resulting in the exhumation. Experts have extracted DNA samples from his teeth, nails, as well as hair roots. Paternity test results are expected to arrive in the coming weeks.
Gotokuji Temple in Tokyo Is Filled With Porcelain Cat Statues
If you're planning on visiting Japan, you may want to add the Gotokuji Temple to your list of must-see spots. The Buddhist temple is right by the Gotokuji stop on the Odakyu line in Tokyo and it's a sizable shrine for thousands of maneki neko—cat statues that are said to bring great fortune to its owners. All cat sculptures were meticulously handcrafted and painted white alongside red and gold accents.
Gotokuji Temple
2-24-7 Gotokuji
Tokyo 154-0021
Japan
Sajjad Musa's "Break Bread" Exhibition in NYC
Brooklyn-based multimedia artist Sajjad Musa is set to launch his new "Break Bread" weekend exhibit. The showcase will feature an extensive array of artwork from his currency collage art series. Musa has an affinity for collecting paper bills from all around the world to create intricate artwork that reflects "society's view of money as a Dystopian catalyst of division and separation among people," said the artist in a statement.
If you're in the area be sure to check it out starting July 27. Head over to Musa's official website to view more projects.
"Break Bread" Weekend Pop-up Show
127 Tompkins Avenue
Brooklyn, NY 11206