Here's What Batman's New Plane in 'Justice League' Will Look Like
"You can put three Batmobiles in the lower part of it."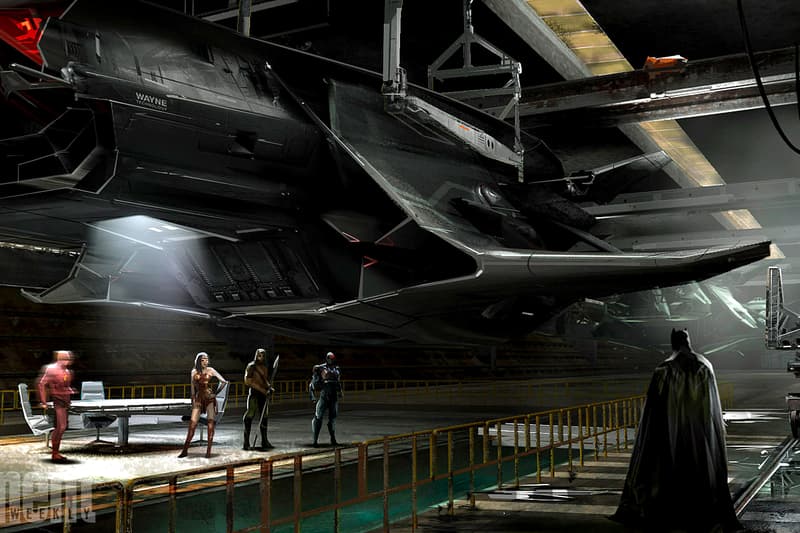 As news around DC's highly anticipated new Justice League film continues to swirl around the blogosphere, a concept image of Batman's ultra high-tech new vehicle has just surfaced. Dubbed the Flying Fox, the plane was imagined by the film's production designer, Patrick Tatopoulos, and is apparently bigger than any other whip previously operated by the Dark Knight.
"You can put three Batmobiles in the lower part of it. I didn't want to do a sleek airplane; it needed to feel like an extremely avant-garde classic. With the maneuverability of a jet—but it can actually carry things."
Check out the Flying Fox before it takes flight on the silver screen above then watch the latest Justice League trailer, slated for a November 17 release date.
Source
Image Credit

ED NATIVIDAD/WARNER BROS.