Lance Mountain Gets Honored With a Shoe He's Loved for Decades, the Nike Blazer
'70s prism-fades and pool skating details.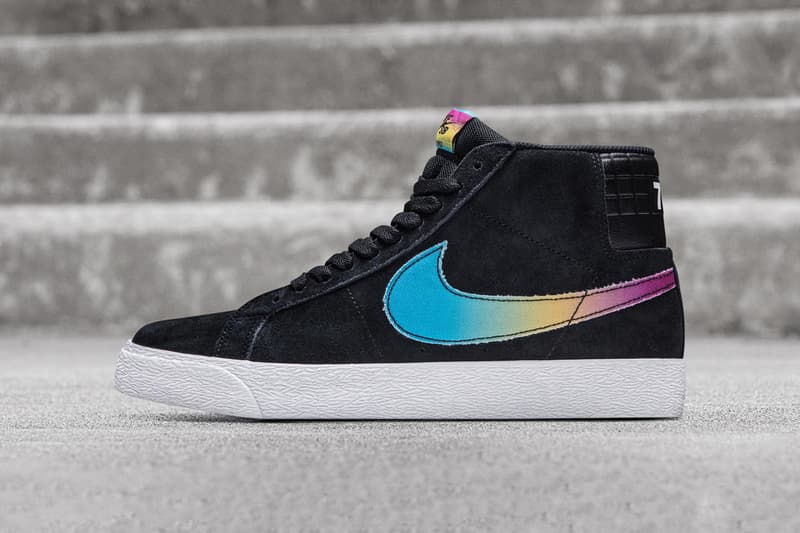 1 of 2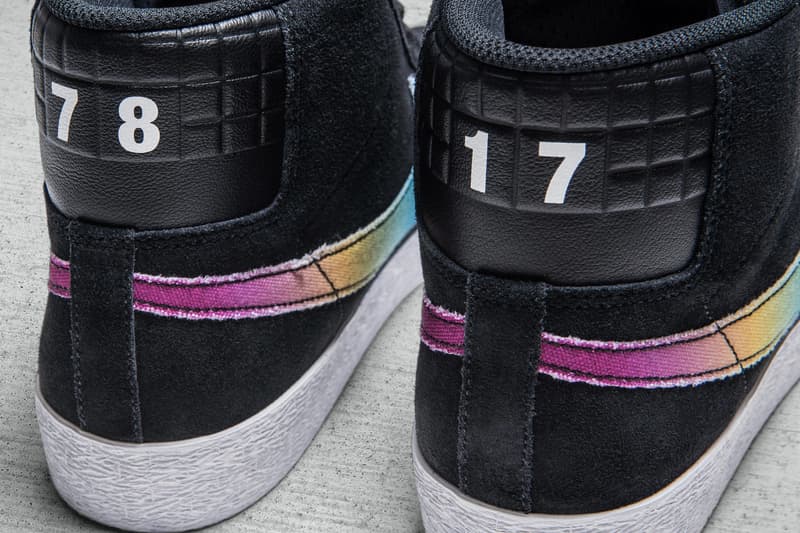 2 of 2
53-year-old skater Lance Mountain has been shredding for a long time but still hasn't forgotten the first skate shoe he fell in love with, the Nike Blazer. Now Nike honors the skater with his own version dubbed the Nike SB Zoom Blazer Mid Lance Mountain which initially was thought to possibly be a nod to Tony Alva in Skateboard. Drawing design cues from the '70s, the black upper of the Blazer is complemented with a Swoosh meant to mimic the prism-fades on concert posters from back in the day and tiles on the heel panels pay homage to pools, which Lance loved. The "78" on the left shoe references the year that Mountain first remembered seeing the Blazer regularly in skate magazines while the "17" on the right shoe references this year and is a nod to the future.
Reflecting on how he first fell in love with the shoe, Lance had this to say, "In '78, the Blazer started showing up a lot, a lot of top pro guys at that time were wearing the Blazer. That's how I first saw it. It was always on my radar — part of my youth. When I got Nike, I went straight to that shoe." He also gives an explanation to why he loves skating pools so much, "Pool skating is the street skating of vert. Instantly in the '70s, pools were mimicked in skate parks. And so the level of skateboarding grew from a backyard pool to a skate park pool, and then over the years they have refined and gotten bigger and bigger."
The Nike SB Zoom Blazer Mid Lance Mountain will be available on August 17 via Nike's SNKRS app, nike.com and select retailers. While you wait, take a look at the F&F edition of the Blazer.