Nike Unveils Tech and New Names for Upcoming NBA Jerseys
The NBA's new Swoosh era begins.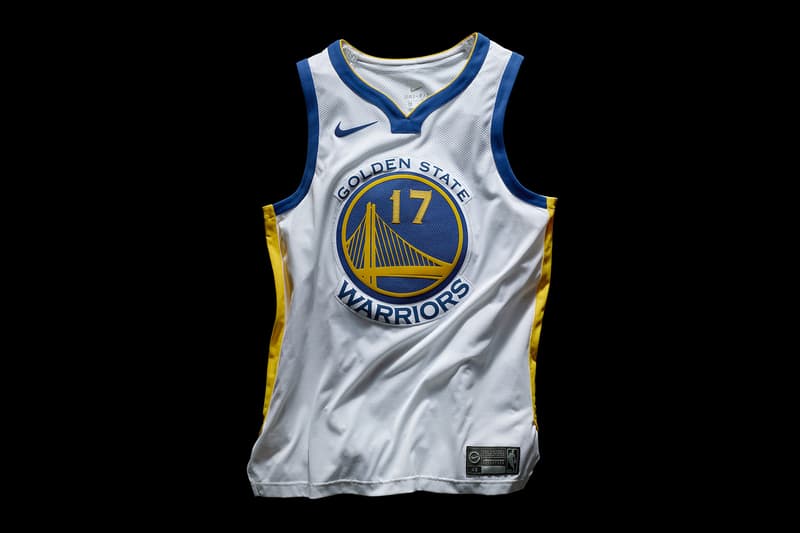 The wait is over. Nike has finally revealed what to expect from its official NBA game jerseys. Kicking off the 2017-2018 season, the Swoosh has incorporated a refined version of its Aeroswift basketball chassis. The forthcoming jerseys have been tailored to withstand the wear and tear of a tough 82-game season with the inclusion of 3D-body maps of the NBA's elite which consists of sweat and heat maps.
The technology in Nike's NBA jerseys were initially previewed by last summer's USA Basketball Team who took home the gold medal. Since then, the Swoosh has evolved those designs and incorporated player feedback by removing armhole, neck and side seams to eliminate subtle distractions. The Swoosh's Better World ethos is also emphasized thanks to the mix of Alpha Yarns and recycled polyester which result in the removal of moisture being 30% faster than current NBA uniforms and a 15% quicker drying time.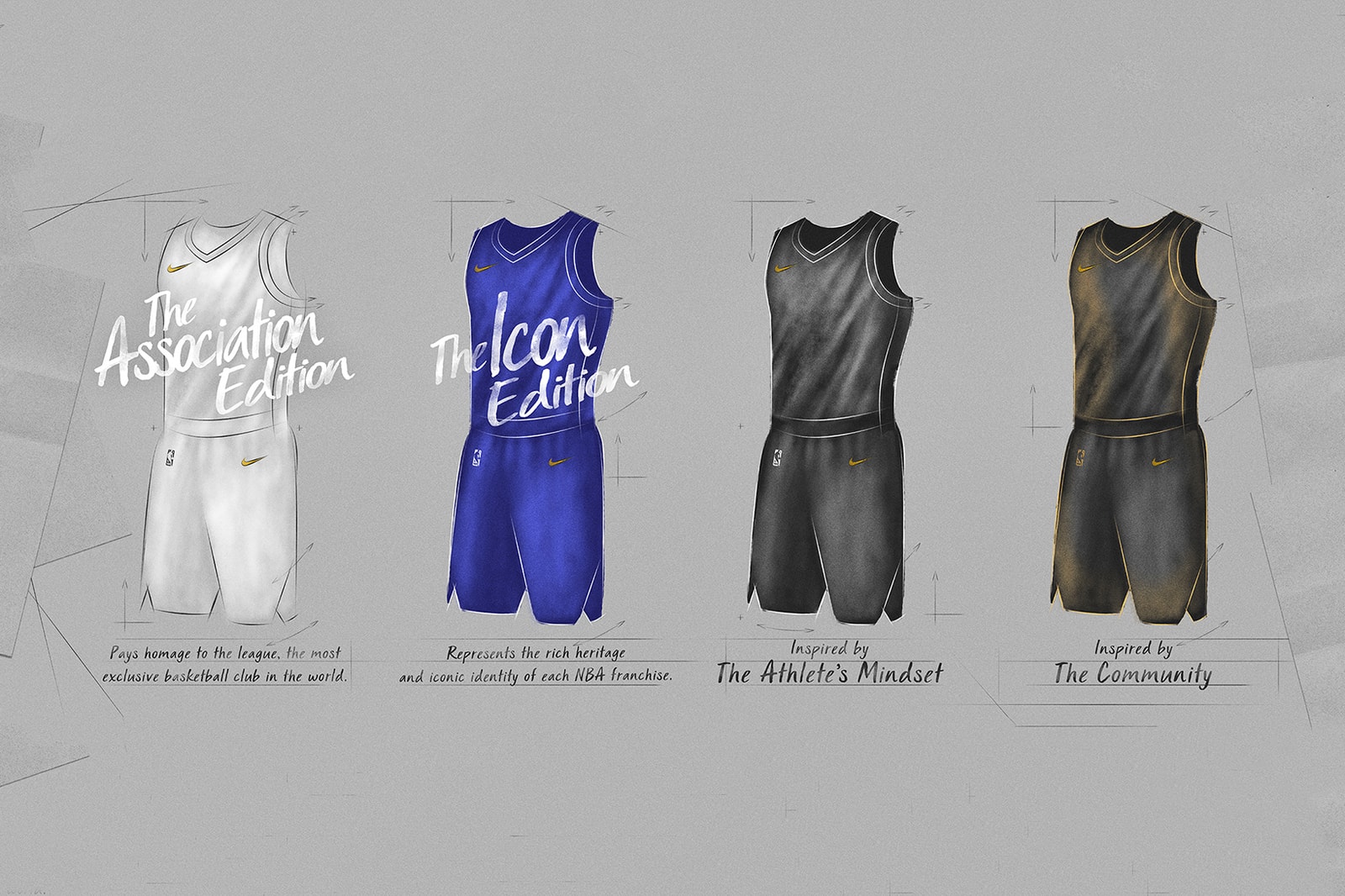 Nike will also be eliminating the traditional idea of home and road jerseys as they will now be referred to as "Editions" once the 2017-2018 season begins. Home teams will be able to select their edition of choice while visiting squads will opt for a contrasting uniform. This upgrade has led to the creation of four primary jersey options for each team. Association and Icon editions are set to be revealed this summer and play off the idea of your typical home and road uniforms, with a twist. All 30 teams will have an Association Edition dominated by white coloring that pays homage to the NBA being the most exclusive basketball club in the world. The Icon Edition takes the place of the expected road jersey and will reflect each franchise's identity and heritage using the team's primary color.
The third uniform, the Classic Edition, serves as a celebration of some of the most memorable jerseys in NBA history. Available to be worn at the discretion of each team, only eight teams will have the option to go back in time with this iteration. The fourth and final uniform possesses a community/city inspiration showing appreciation to each franchise's dedicated fanbase and unique surroundings. In addition, Nike will also be introducing a new on-court collection that's comprised of socks and tights providing a seamless look.
Take a glance at the preview above and let us know your thoughts regarding the NBA's new jersey direction.