Neymar Reportedly Accepts PSG Transfer for More Than $250 Million USD
Barcelona is hearing a much different story, however.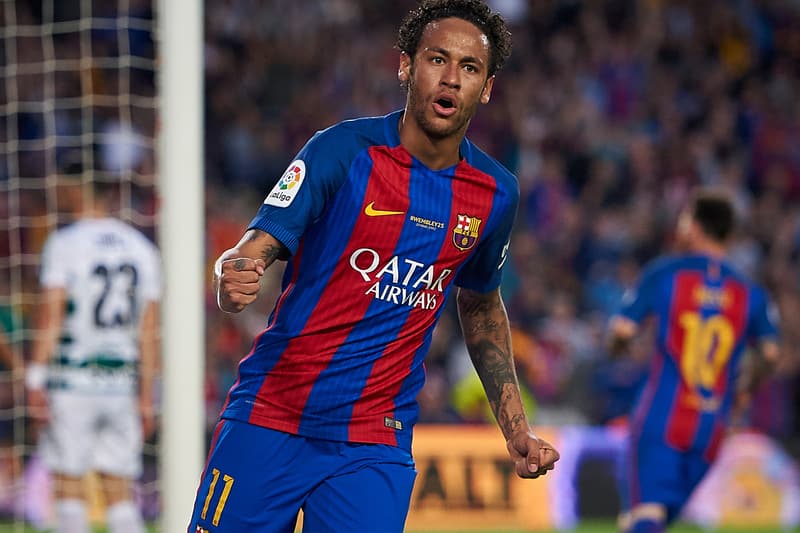 Reports are coming in today claiming FC Barcelona superstar Neymar Jr. has accepted Paris Saint-Germain's historical transfer offer. Marcelo Bechler, a journalist at Brazil's Esporte Interativo, broke the news, stating the Ligue 1 powerhouse will pay Barca's required buyout clause of €222 million EUR (approximately $257 million USD), thus shattering the transfer world record.
Although Neymar and PSG have yet to speak on the rumor, this report suggests we'll get an official announcement in "two weeks."
Barca sporting Vice President, Jordi Mestre, rejected the initial rumors earlier in the week, stating "I am 200% sure that he will stay." Mestre continued, "I have read information in the French press that refutes rumors about PSG's supposed offer."
ESPN reports that the Brazilian could earn upwards of €30 million EUR (approximately $35 million USD) a year in Paris, where he'll join some international teammates, including Dani Alves, Thiago Silva and Lucas Moura. Relocating to Ligue 1 will also move the 25-year-old out of the shadow of Messi and make him the face of his own club.
Earlier in the year, Neymar hinted at the possibility of playing in the Premier League, and although Manchester United and Manchester City have expressed interest, the hefty transfer fee will likely deter them.
Be sure to check back as we'll continue to report on Neymar's future as the story develops.