Neymar Wants to Play in the Premier League
Man Utd, put your money up.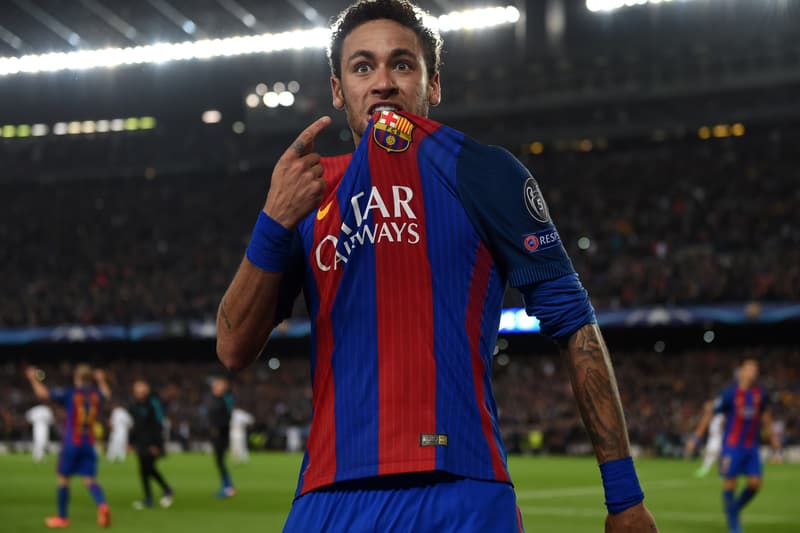 Barcelona star Neymar Jr. has expressed his admiration for top-flight English clubs and desire to play in the Premier League someday in his career. Originally reported by Sarah Boyall of the often controversial newspaper The Sun, Neymar continued on to praise Manchester United manager Jose Mourinho and Pep Guardiola of Manchester City as high-level coaches that any player would be happy to take the pitch for.
Here's an excerpt from the original article:
The forward, 25, told SunSport: "The Premier League is a championship that amazes me.

"I like the playing style and the teams. And who knows, someday, I would like to play at it, yes.

"I admire Manchester United, Chelsea, Arsenal, Liverpool — these are the teams that are always there fighting.

"And then you have high-level coaches like Mourinho and Guardiola. These are coaches with whom any player would like to work."
Neymar then pointed to the league's unpredictable nature as its biggest draw.
"In the Premier League you never know who is going to win or who will be champions, it is always a surprise. Leicester are very good. They had a great season last year, they were Prem champions and therefore we need to respect them if we draw them in the Champions League."
Often regarded as one of the world's best players, the blossoming Brazilian is currently preparing for his April 11 Champions League quarterfinals match against Juventus.