China Is Getting a KFC Branded Smartphone
Finger clicking good.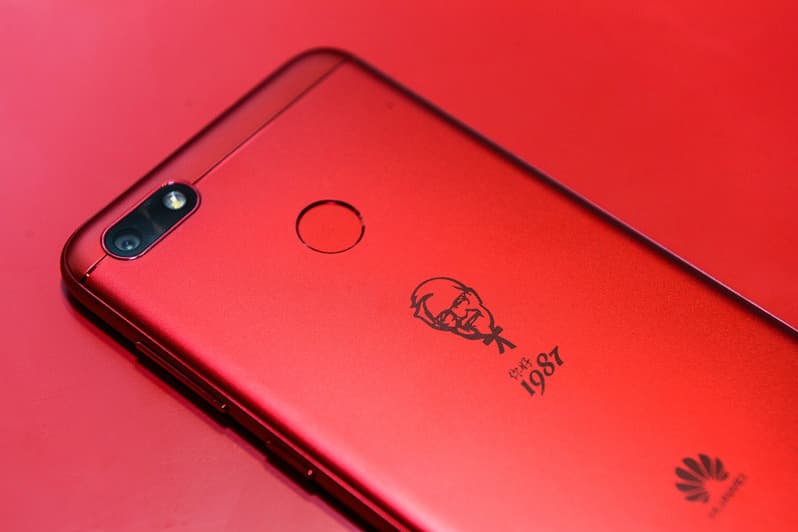 Coming fresh off the heels of last month's BEAMS x McDonalds capsule, the fast food collaboration trend continues at pace with another unlikely pairing — KFC and Huawei. A China exclusive, celebrating 30 years since the Colonel's wares first arrived on its shores, the telecoms giant and fried chicken empire have linked up on a dual-branded smartphone, complete with 16GB and 32GB memory options and — naturally — preloaded with the KFC delivery app. The phone, which comes emblazoned withe the familiar human face of Kentucky Fried Chicken, also reportedly has the ability to select the music in KFC restaurants across China.
Check out the limited edition smartphone in the video below, and — while we're on the subject of KFC — why not watch a Crispy Zinger launched into space?