Kevin Durant Shows His Commitment to Win in Golden State by Taking Less Money to Keep Core Unit Intact
A whole lot less.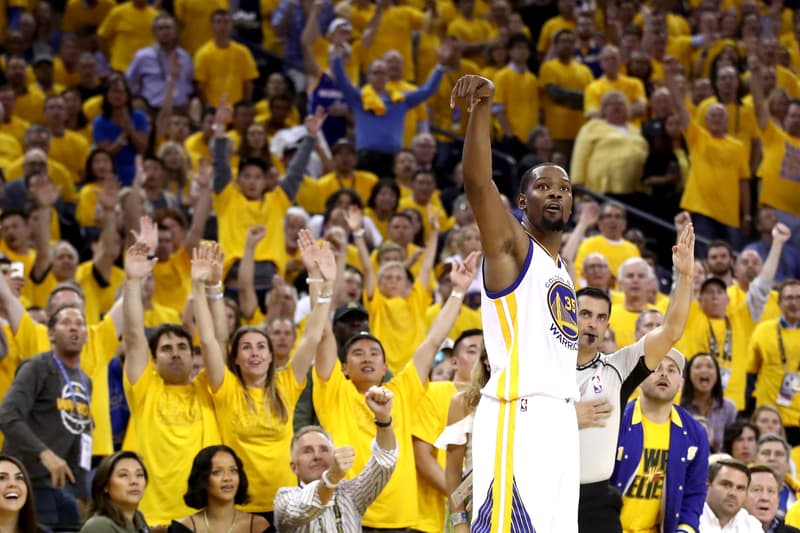 When news first broke out that Kevin Durant would officially part ways from Oklahoma City Thunder en route to forming arguably the most weaponized NBA team in the league's history via Golden State, heaps of criticism flooded his way from distraught fans and professional athletes alike. However, accomplishing what he originally set out to do — winning a championship title — many praised the star for his openness in accepting a new team, city, culture and role. Adding on to his redemption tour was news of his new contract signing with GSW. Accepting close to a $9 million USD pay cut, KD gifted his team every fighting chance to resign and bring back the championship core — showing a willingness to think "big picture," while displaying his commitment to win. As far as particulars go, Durant will agree to a two-year deal worth $53 million USD with a player option in the second year to opt out.
In other hoops news, LeBron James has gone on record stating that Steph Curry deserves a raise.