Take to the Skies With iOS 11's Improved Flyover Mode
Using the power of augmented reality to take a trip around the world.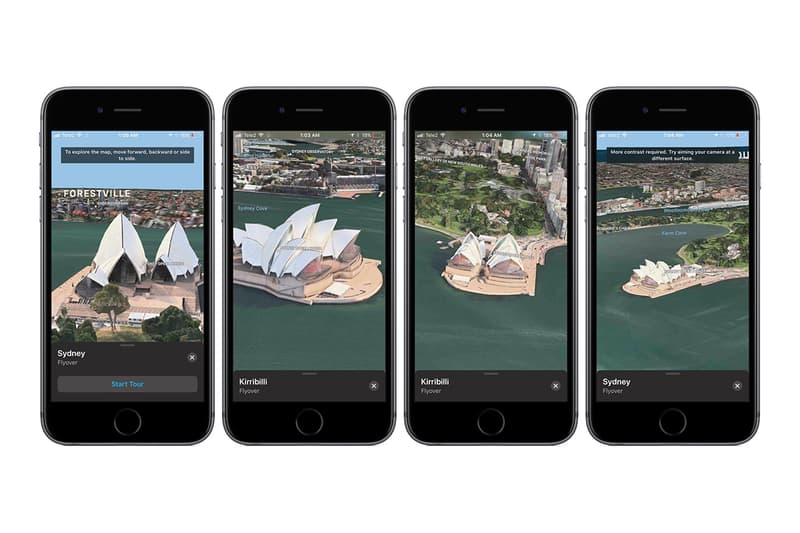 iPhone users are already finding new and exciting innovations packed inside Apple's iOS 11 during the software's public beta, including the revamped Flyover Mode built into Apple Maps. Using the power of Apple's new ARkit, the new feature gives users an expanded version of Google's Street View that allows them to fly above buildings and bodies of water, giving a first-person view of a selected location. Flyover Mode also works with the movement of your phone, allowing users to control the view they're seeing the same way they would control a 360-degree video.
The new version of the feature also includes a "Flyover Tour" mode that allows users to sit back and enjoy the view while the phone does all the work. To enable the feature, find a 3D supported area in Apple Maps and select the "Flyover" option.
WOW ? There is an VR mode in Apple maps on iOS 11! It seems to use ARKit for positioning! pic.twitter.com/IdXiGoed26

— Stijn (@StijnDV) June 24, 2017
So.. Apple put an awesome VR mode in Apple Maps (powered by ARKit) and didn't even talk about it in the Keynote ? Wow pic.twitter.com/2ZBBXj4NYM

— Felix Lapalme (@lap_felix) June 27, 2017