These Are the Best Films and TV Shows Dropping in July
As we hit the peak of summer.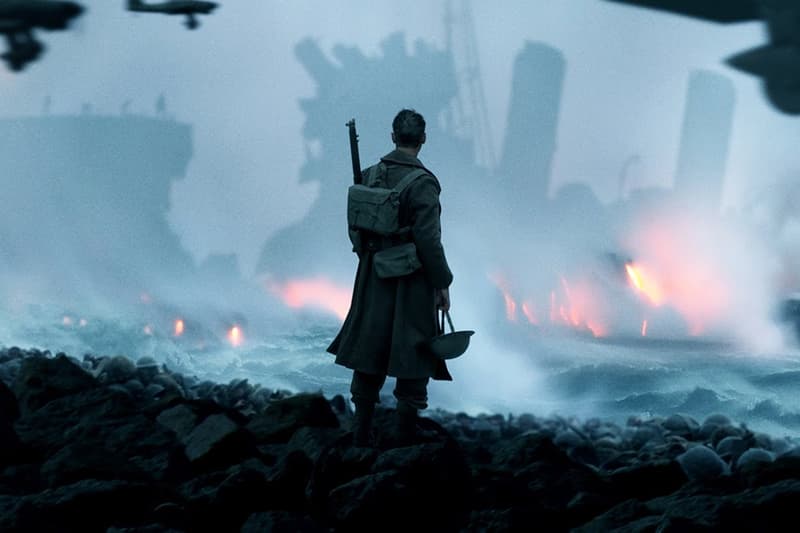 As we enter into the prime months of summer, all the heavy hitter blockbusters start to make their way onto the big screen. Lined up for July is another superhero film from the Marvel Universe, seeing the first chapter of the latest Spiderman reboot. Other action hits making their way over to the big screen include Planet of the Apes, Atomic Blonde and Christopher Nolan's highly-anticipated project Dunkirk. Over on the small screen, favorites like Game of Thrones returns for its penultimate season, and Rick and Morty makes its triumphant return to Adult Swim. Of course, leave it to Netflix to offer up a slew of original series. Check out the list below for some of the must-see releases to the more under the radar films to look forward to in July.
Films
A Ghost Story – July 7
Distributed by powerhouse A24, A Ghost Story sees Casey Affleck and Rooney Mara starring in this meditative drama about a man who perishes in a car accident and returns to haunt his home throughout the ages. Directed by David Lowery, the film is slated to be a "singular exploration of legacy, love, loss, and the enormity of existence."
Spider-Man: Homecoming – July 7
Fans all over the world are giddy over the fact that Spider-Man is heading home to Marvel Studios for the first time since Sony's reboots underperformed. Spider-Man: Homecoming will bring us back to Peter Parker's high school days, and will continue from his initial appearance in Captain America: Civil War. Tom Holland stars as the web-slinger with Robert Downey Jr.'s Tony Stark playing mentor to young Spidey in his battle against the Vulture (Michael Keaton).
Mary and The Witch's Flower – July 8
Studio Ponoc, formed by ex-Studio Ghibli employees Hiromasa Yonebayashi and Yoshiaki Nishimura, are set to release an all-new animated motion picture titled Mary and the Witch's Flower. Based on acclaimed novelist Mary Stewart's The Little Broomstick, the movie spotlights a young girl who undertakes a supernatural journey after being banished from her great aunt's house. With hints of Hayao Miyazaki abound in the film, it will sure be a hit to anime fans around the world.
Lady Macbeth – July 14
Having already made its world premiere at the Toronto International Film Festival back in September of 2016, what could be one of the year's best films makes its way to theaters on July 14. This 19th century period piece centers around a young woman driven to extreme ends to escape her loveless marriage, all seamlessly blended into a Hitchcockian narrative.
War for the Planet of the Apes – July 14
Dawn of the Planet of the Apes director Matt Reeves returns for a followup, which picks up from Dawn's final scene. With Humanity and The Apes properly divided, a major conflict is brewing between genetically enhanced primates and the human population decimated by a virus dubbed the Simian Flu. Andy Serkis is back as the apes' leader, Caesar, whose rise to world domination promises to be as nuanced and brutal as the last. The cast is joined by Steve Zahn and Woody Harrelson.
Shot Caller – July 20
Ric Roman Waugh's latest project Shot Caller stars Nickolaj Coster-Waldau from Game of Thrones fame. The movie follows the harrowing journey of successful business man Jacob Harlon (played by Coster-Waldau) who is transformed into "Money" — a stoic, cruel prison gangster after a DUI sends him down a rabbit hole of the American prison system.
Dunkirk – July 21
After a decade spent in the sci-fi and fantasy realm, writer/director Christopher Nolan has placed his talents on a historical drama about a World War II battle. Dunkirk focuses on 1940′s Operation Dynamo (or "the Miracle of Dunkirk") as Allied troops were evacuated from the beaches and harbors of northern France after being surrounded by German forces in the aftermath of the "colossal military disaster" that was the Battle of France. The film stars Nolan's favorites like Tom Hardy and Cillian Murphy, as well as One Direction member, Harry Styles.
The Fifth Element – July 21
The Fifth Element returns to theathers for its 20th anniversary, having originally hit theathers back in 1997. Directed and co-written by Luc Besson, the film stars Bruce Willis, Gary Oldman, Milla Jovovich and Chris Tucker — the movie is set in the 23rd century, and its central plot involves the survival of planet Earth, which becomes the responsibility of a taxicab driver and former special forces major (Bruce Willis), and a young humanoid woman (Milla Jovovich).
Atomic Blonde -July 28
Charlize Theron is back to her ass-kicking ways, this time teaming up with director David Leitch (John Wick, Deadpool 2) for an adaptation of Antony Johnston's 2012 graphic novel, The Coldest City. Set in 1989, Atomic Blonde stars Theron as a female Bond-esque MI assassin spy Lorraine Broughton as she's dispatched to Berlin to take down an espionage ring that brutally murdered an undercover agent. The film also stars the likes of John Goodman, James McAvoy, Toby Jones, Eddie Marsan, and Sofia Boutella.
Brigsby Bear – July 28
The film centers around a man, who after a lifetime spent with kidnappers, believes he's part of a fake children's show. After he escapes, he sets out to finish the story, though he must learn to cope with the realities of a new world that he knows nothing about.
An Inconvenient Sequel: Truth to Power – July 28
Al Gore returns for a followup to his eye-opening documentary An Inconvenient Truth. Eleven years after, the state of the world's health and ecological condition is in an ever alarming state. The follow-up documentary hits the big screen on July 28.
TV
Snowfall – July 7
Hitting the FX channel, Snowfall takes a look back at the start of the crack epidemic in Los Angeles during the 1980s. Following young street entrepreneurs, crime lords and law officials, the series showcases the burgeoning cocaine business. Oscar-nominated director John Singleton (Boyz N the Hood) co-created the drama series and says he drew inspiration from his own life for the character of Frank.
Castlevania – July 7
Netflix's latest original series comes as an animated project. Announced earlier this year, Castlevania aims to wow fans with its darker adaptation of the popular Konami title. The action-packed anthology hits Netflix on July 7.
Friends From College – July 7
The new comedy series see Friends From College who are now in their forties trying to overcome different mid-life crisis they are each experiencing. The series stars Keegan-Michael Key (Key & Peele), Fred Savage (The Wonder Years), Cobie Smulders (How I Met Your Mother), and more. Tune into Netflix on July 7 for the eight-episode season.
Game of Thrones – July 16
Though past seasons have aired during the month of March, Season 7 of Game of Thrones had many fans waiting for its triumphant return. Though the seventh series of the HBO hit will only have seven episodes, the average running time of each will be longer compared to those in the past. Tune in on July 16 to see who makes their way to the Iron Throne.
Kuso – July 21
After planting his flag in the EDM world, Flying Lotus got busy in the rap game as Captain Murphy. Turning his sights to film, his debut feature strings together a series of vignettes set in an earthquake-ravaged Los Angeles, and reports of disgusted walkouts at its Sundance premiere paint a picture of a film that must be seen to be believed.
Ozark – July 21
Ozark's first trailer takes a punch with Kanye West's "Wolves" track set to a dark vignette, cinematic introduction of the lead character played by Jason Bateman. Bateman is a financial planner who hits the road and goes on the run after his money-laundering side-work goes awry. Besides Jason Bateman, Ozark stars Laura Linney as Marty's wife Wendy; Bateman also serves as the show's director.
Ballers – July 28
HBO's comedic drama Ballers starring Dwayne "The Rock" Johnson returns this summer for season three. Johnson reprises his role as sports agent Spencer Strasmore, and is tasked with bringing a franchise to the city of Las Vegas. The majority of season three was shot in Vegas, opposed to Miami where the last two took place. Ricky Jerret, Vernon Littlefield, Charles Greane, Jason Antolotti, and most of the cast of usual players return to risk it all this year.
Room 104 – July 28
The latest original series to hit HBO this month comes courtesy of the Duplass Brothers. Though the trailer for Room 104 is quite cryptic, the show looks to highlight the inhabitants inside the eerie hotel room. The series will star James Van Der Beek, Orlando Jones, Ethan and Gavin Kent, Amy Landecker, and more.
Rick and Morty – July 30
Diehard Rick and Morty fans have been waiting — for what seems like a lifetime — for new episodes of the series to drop. Having made its Season 3 premiere on April Fool's, co-creators Dan Harmon and Justin Roiland didn't premiere a new episode since then, marking 18 months since the finale of Season 2. The new episodes will be released on July 30 at 11:30 p.m EST over at Adult Swim.