The 10 Best New Songs You'll Need at Your July 4 BBQ: Frank Ocean, A$AP Rocky, YG and More
The best new rap cuts from the week.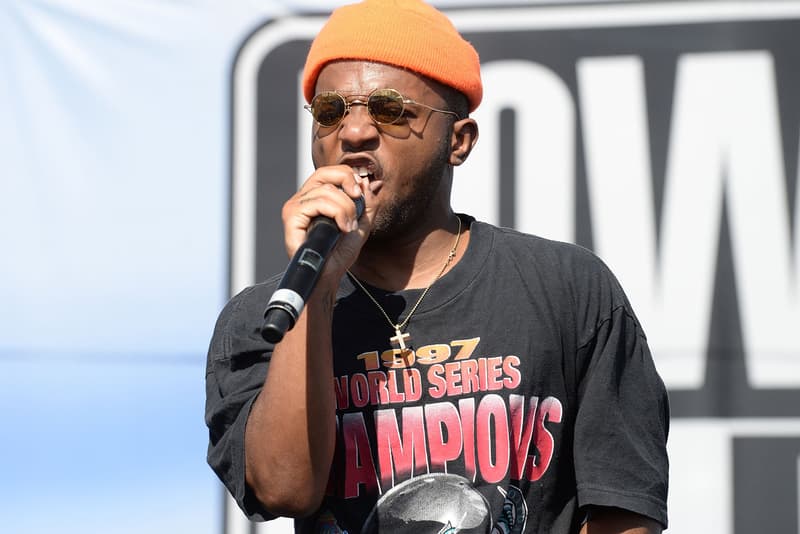 With Fourth of July right around the corner, your music playlists can make or break your cookout, so it's going to be necessary to have the hottest tracks on deck. Today, we've compiled ten of the best new rap songs from the week that'll keep your music vibes intact while you're under the sun celebrating the holidays. Every BBQ starts and ends with good music, especially new tracks, but we got you covered. Listen in below and enjoy.
Earl Sweatshirt – "Hat Trick"
Originally performed by Earl at the Movement Festival back in May, the track features Earl's striking poetic flow over a sample loop beat. Although this is not a direct release from Earl Sweatshirt, it is the closest music release from the artist fans have gotten for quite a while. Peep below.
Desiigner & Ski Mask The Slump God – "Up Next"
After touring together for Desiigner's Outlet Tour, it was only a matter of time before they linked up for a track. "Up Next" comes right before Desiigner is supposedly set to drop his next album sometime in July and Ski Mask is set to drop his YouWillRegret mixtape at any moment now. Listen below.
MadeinTYO – "Yokohama"
MadeinTYO continues to unleash amazing new songs via SoundCloud, this time going strictly beats on "Yokohama."
Thaiboy Digital – "Magic"
Sad Boys affilliate, Thaiboi Digital is now carving out his own lane with a new EP set to release next week. He shared a new hard-hitting cut this week that came accompanied with a trippy visual that finds Thaiboy spewing hypnotic bars in another dimension. Listen below.
RATKING's Wiki – "Pretty Bull"
RATKING's Wiki embodies the diverse community of NYC, so he made sure everybody in the city came out for this latest record from the goonies, weirdos, skaters, graffiti writers and everyone in between. Watch the action below.
Wifisfuneral's – "Pop"
Wifisfuneral may be based in South Florida, but make no mistake about it, he's got love for Memphis. He flipped Three 6 Mafia's 2000 classic, "Body Full of Bullet Holes" and certainly did it some justice. Peep below.
Nyck @ Knight – "Off the Wall"
Pro Era's Kirk Knight and Nyck Caution debuted the first release from their ambitious new collaborative project Nyck @ Knight. Listen below.
Tyler, The Creator featuring A$AP Rocky – "Who Dat Boy"
After a quiet 2017, Tyler, the Creator finally delivered a brand new single and visual, reconnecting with close friend and collaborator A$AP Rocky, on "Who Dat Boy." Listen and watch below.
Future & YG – "Extra Luv"
The Freebandz general delivered infectious melodies and the 400 honcho dropped catchy rhymes over an upbeat 808s-laced instrumental earlier this week. The best of both worlds. Listen below.
Tyler, the Creator & Frank Ocean – "911/Mr. Lonely"
The Odd Future long-time compadres linked up and released their new song this week that finds Tyler delivering hard-hitting rhymes and Frankie dropping smooth melodies over a boom-bappy instrumental. At this moment, there is no official word as to where this song will end up. Give it a spin below.
Be sure to check out our previous music roundups for the best drops of weeks past.