Young Thug's 'E.B.B.T.G.' Cover & Tracklist Reportedly Surfaced
It's on the way.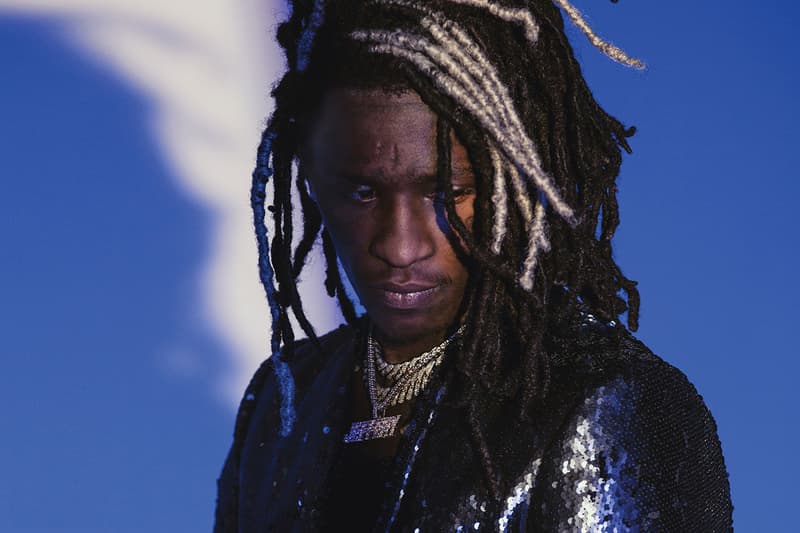 Eye and ears have been paying close attention since word surfaced of Young Thug's forthcoming E.B.B.T.G. project. Thugger has been rather busy lately in previewing a country-sounding track in addition to sharing his own version of SahBabii's "Pull Up With Ah Stick" and being a part of adidas Originals' latest "Crazy" campaign alongside Playboi Carti. This time around more news surfaces in relation to E.B.B.T.G. with a potential cover and tracklist. Reportedly 14 tracks in total, the project is set to feature the likes of Future, Snoop Dogg, Lil Durk and more. Its cover may also feature Thugger in his own element, toying with the strings of a guitar.
Check out the reported tracklist below and take a look at the project's possible cover here.
1. Family Don't Matter (feat. Millie Go Lightly)
2. Tomorrow Til Infinity
3. She Wanna Party
4. Daddy's Birthday
5. Do U Love Me
6. Relationship (feat. Future)
7. You Said
8. On Fire
9. Get High (feat. Snoop Dogg & Lil Durk
10. Feel It
11. Me or Us
12. Oh Yeah
13. For Y'all (feat. Jacquees)
14. Take Care