London Fashion Week Men's: Christopher Raeburn Talks Us Through His 2018 Spring/Summer Collection
Talking inspiration, sustainability and working with Palladium.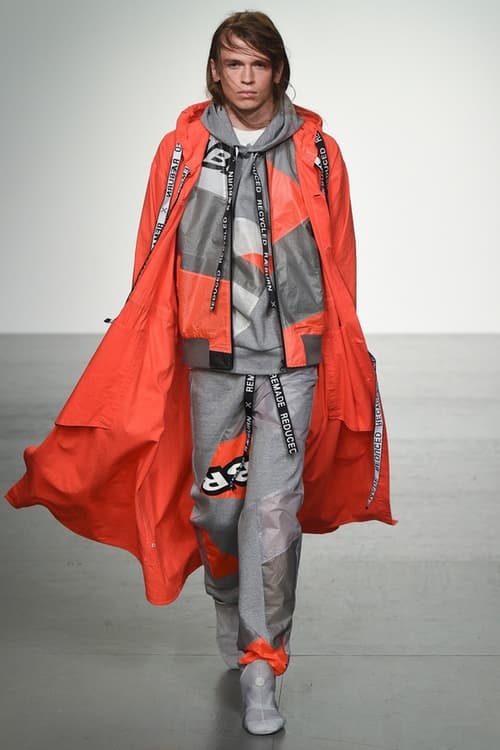 1 of 12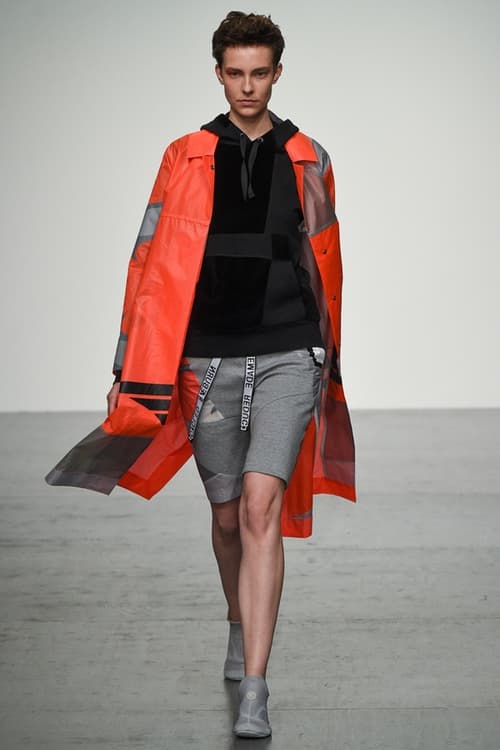 2 of 12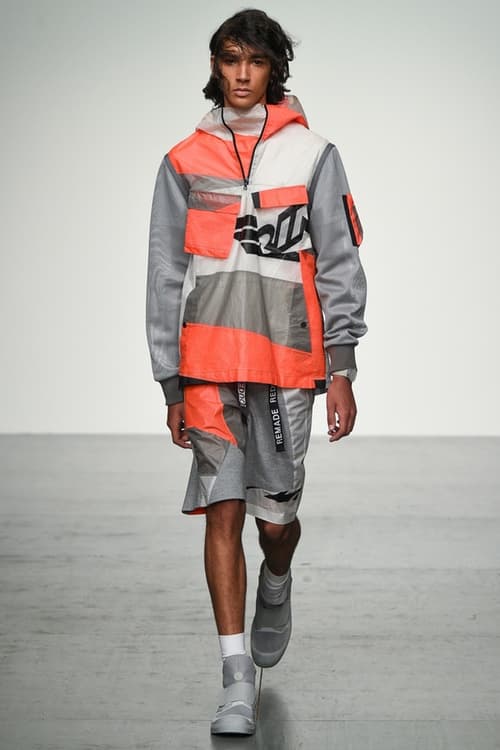 3 of 12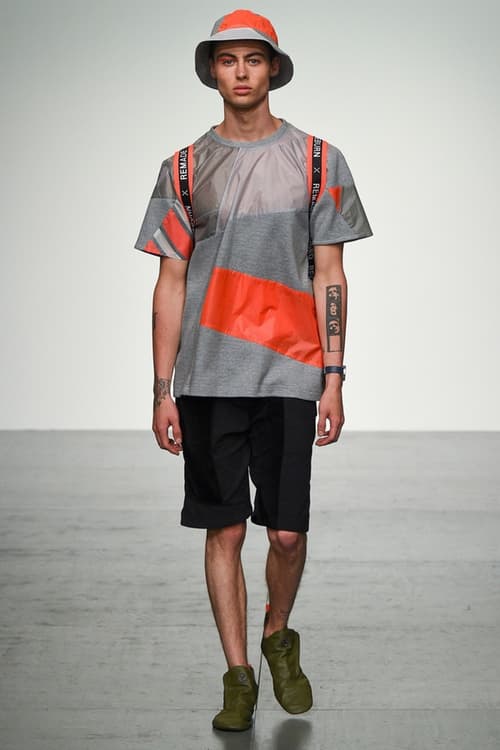 4 of 12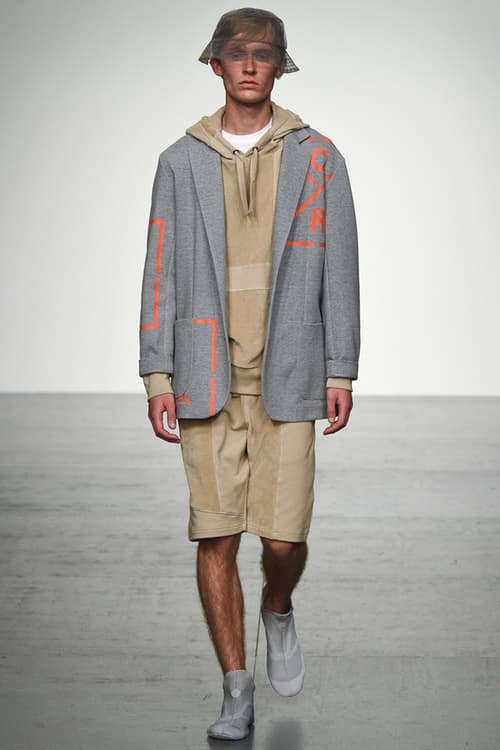 5 of 12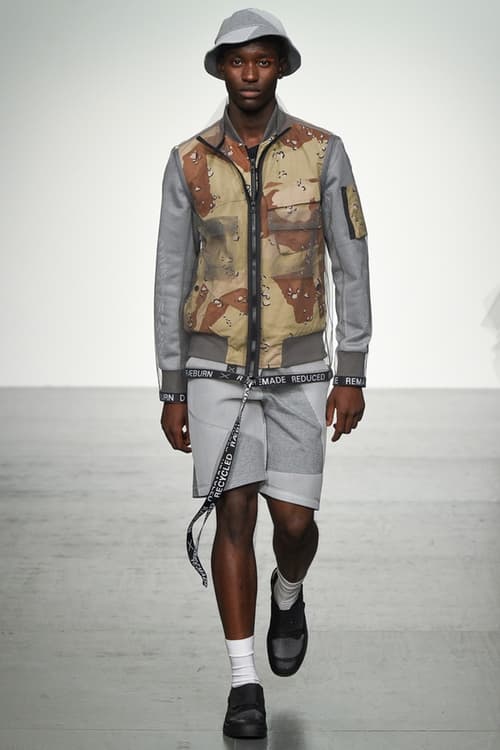 6 of 12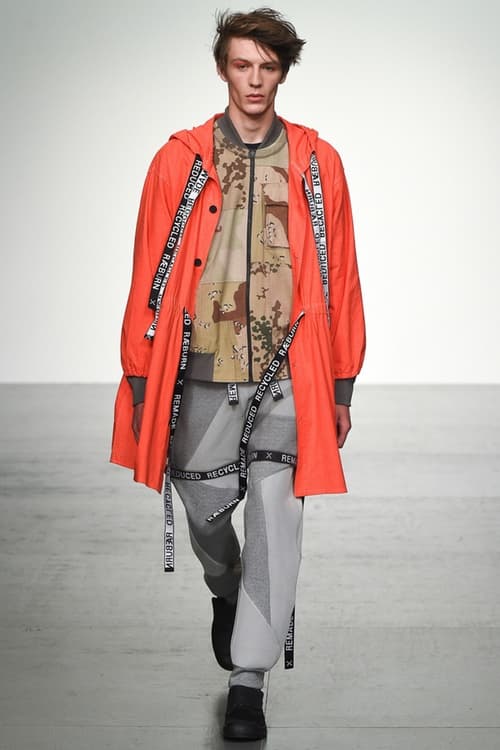 7 of 12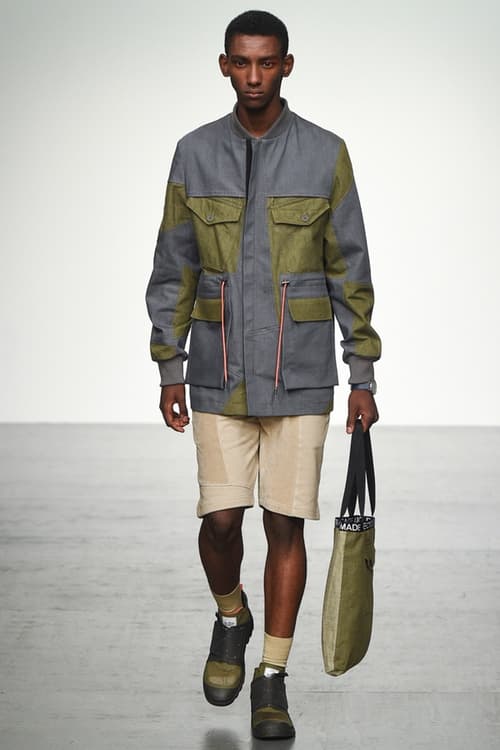 8 of 12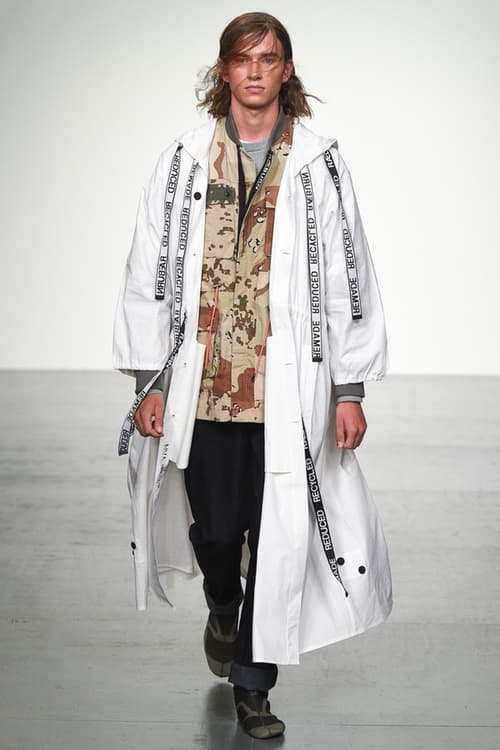 9 of 12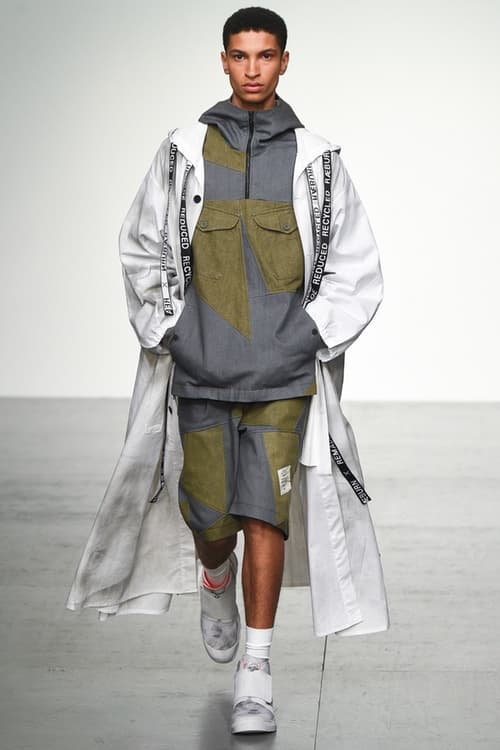 10 of 12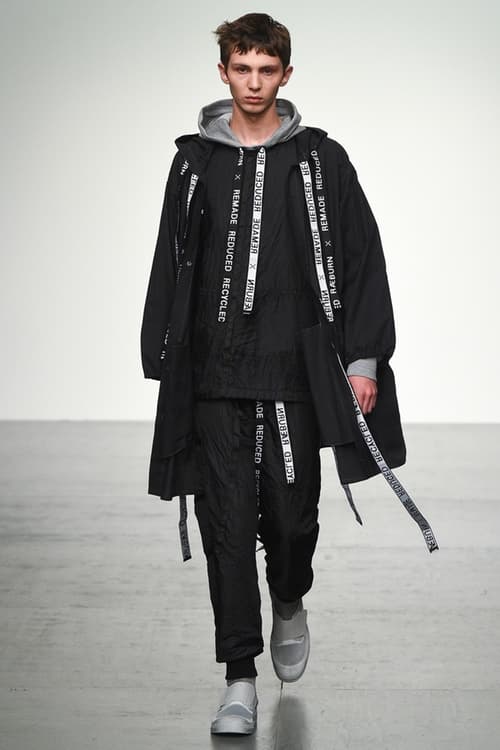 11 of 12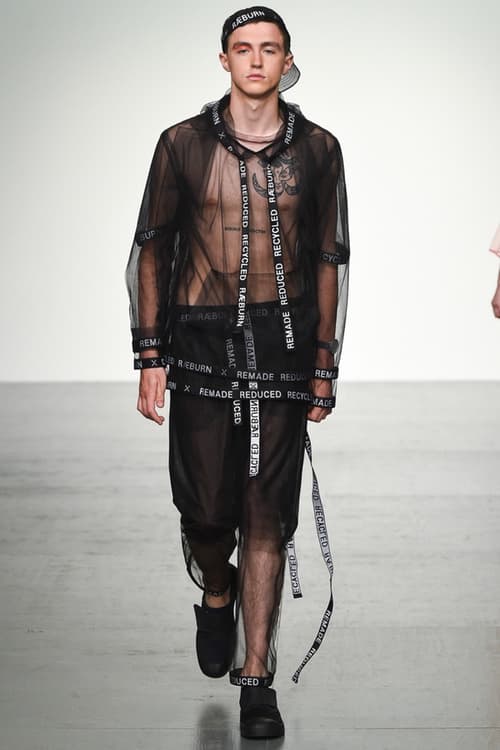 12 of 12
Known for his emphasis on sustainability, Christopher Raeburn has become one of London Fashion Week Men's best-loved designers. This season, that emphasis continued with pieces including coats and jerseys made by deconstruction pre-flown kites. The collection also featured other remade pieces, ranging from authentic 1940's battledress denim jackets reworked into jackets and anoraks, to lightweight German wind ponchos.
We sat down with Christopher Raeburn straight after his show to learn more about the collection's inspirations, his focus on the environment, and his collaboration with footwear brand Palladium.
In your own words, what was the inspiration for this season's collection?
So this season things kicked off with an amazing book I read when I was a kid called The Long Walk. It was all about a guy that walked all the way from Siberia through the Gobi Desert and through the Himalayas and all the way through to India. A lot of what we do has a bit of narrative behind it, and because we're working with Palladium this season it was super cool to start off with something that made sense and then build the collection with it.
The remade aspect is a really big part of the collection.
Yeah and the remade is how the company actually started. If anything, I want to get to the point where we're showing more and more of it. It's really nice, each season we're growing it. In fact, everything you saw on the catwalk was either remade, recycled of reduced. By reduced I just mean organic cottons. So it's a higher focus for the business now and I'm really proud of the way things are going.
Why is it such an important thing for you?
Just on a basic level we cannot continue consuming everything in the way that we are, whether it's clothing, food, products, all of this stuff. So if we as designers can help to make some good choices up front, then hopefully for our customers it's a bit of a no brainer really.
"Just on a basic level we cannot continue consuming everything in the way that we are."
What was it like working with Palladium?
Palladium? Unbelievable, working on the overall creative direction coming from those early sketches and then working with their team in Lyon to develop everything that's in here, all of the modular layering system. It was done in such a short space of time and such high quality. It's been a real honor.
And then, also working with Instrmnt on this really cool range of watches. Again, incredibly professional, and I just kind of find that good people attract good people. It's been a real honor.
What's the idea behind this season's mascot?
So the jerboa, which was this season's mascot, lives in the Gobi Desert, its endangered. We do a different mascot every season, you might have seen the little ones in the backpack, and we give one to each store, they use the off-cuts from the studio. Now we even do workshops where we teach people how to make them, they can come in to our studio. So again it's about actually teaching people about craft and quality, but kind of doing it in a fun way rather than just saying "you have to think that up." It's showing people how to do it.
Click here to keep up to date with everything going on at this season's London Fashion Week Men's.