Meet the New Team Behind Band of Outsiders
Daniel Hettmann and Angelo Van Mol talk to us about the new collection.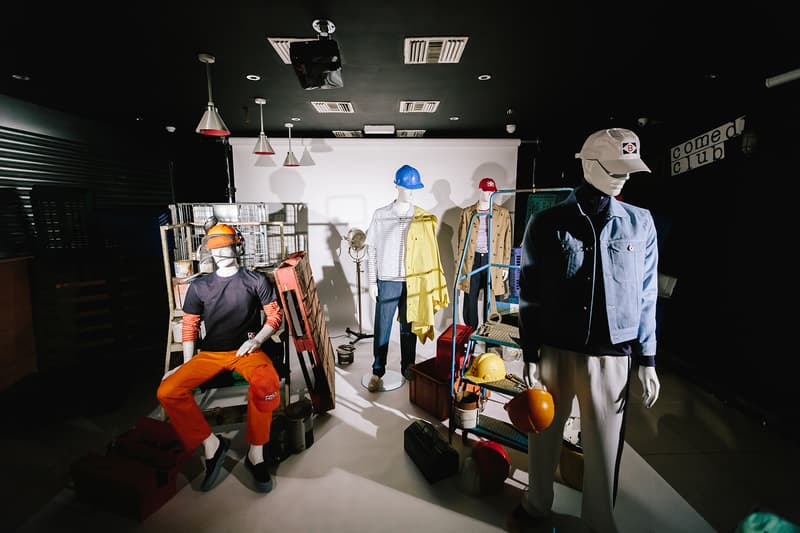 1 of 8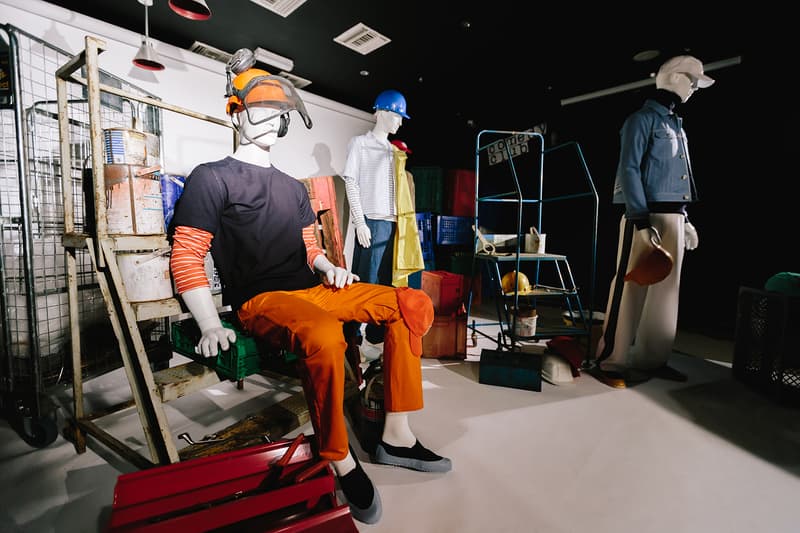 2 of 8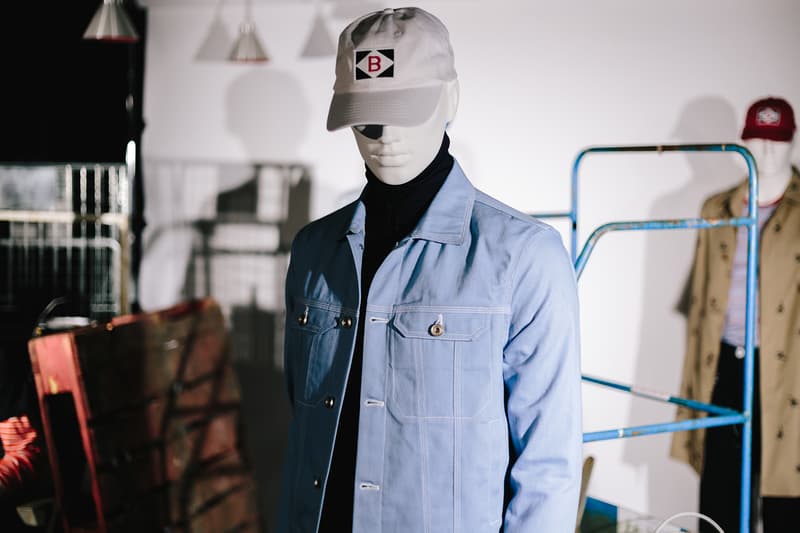 3 of 8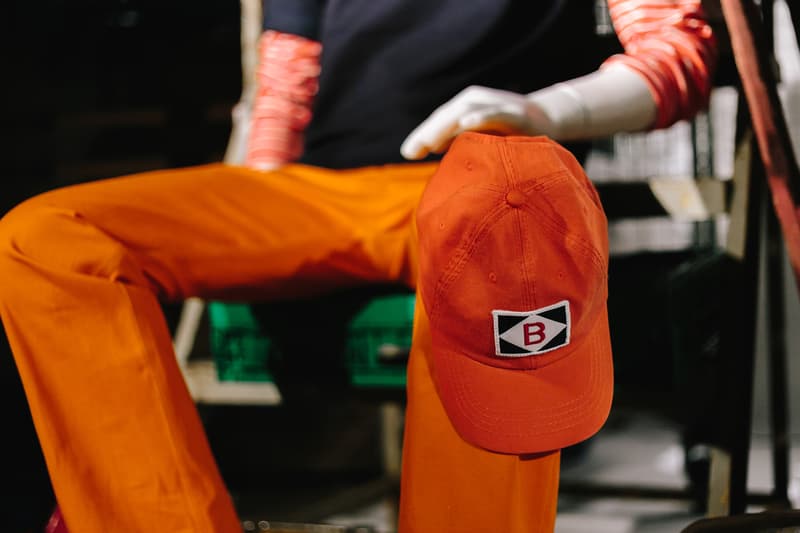 4 of 8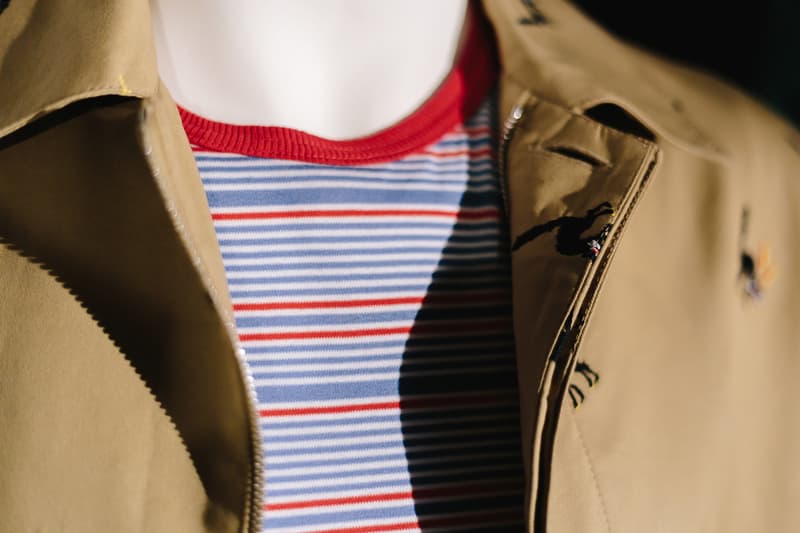 5 of 8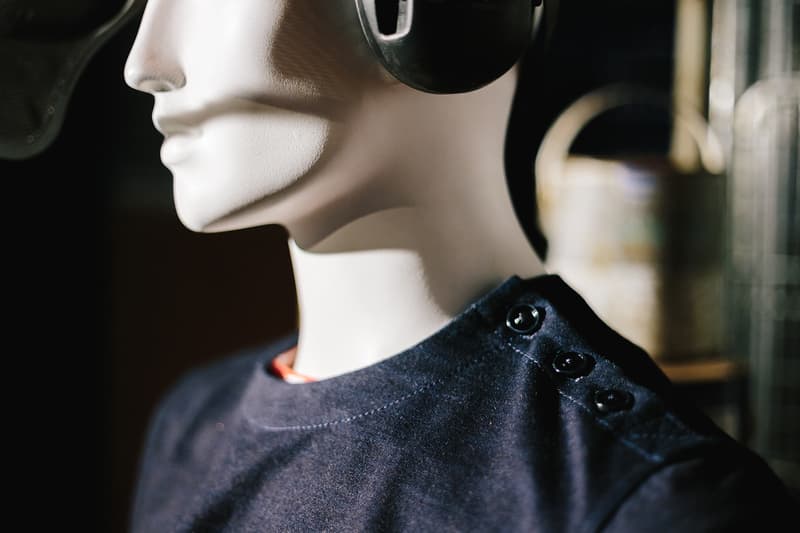 6 of 8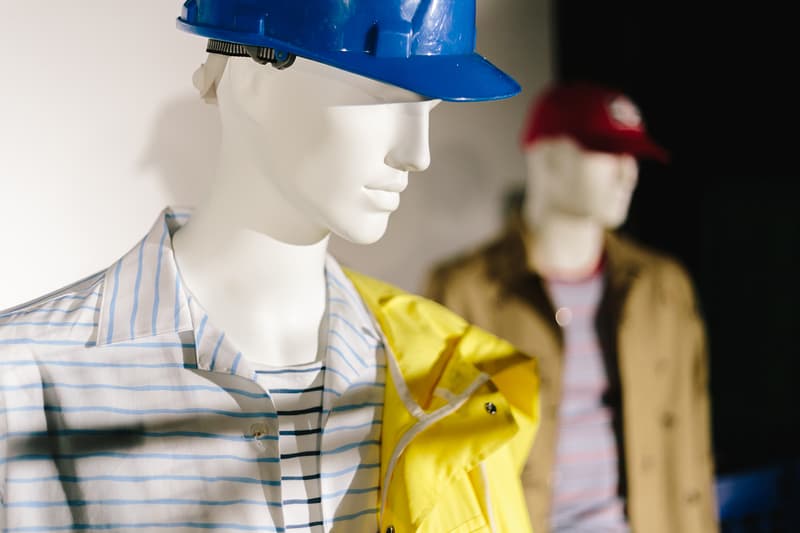 7 of 8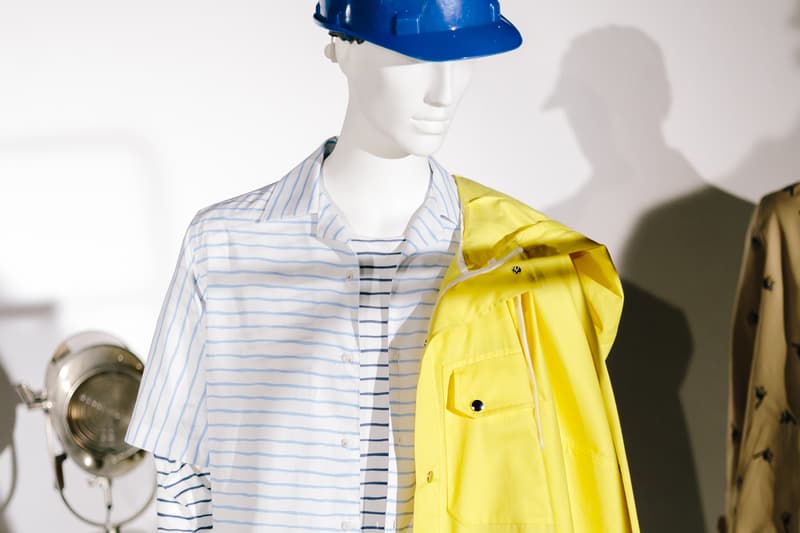 8 of 8
It's been a tumultuous couple of years for cult favorites Band of Outsiders. The brand, originally founded in Los Angeles back in 2004, has closed, reopened and replaced its entire creative team twice since 2015. Band of Outsiders is now helmed by brand director Daniel Hettmann, previously of Arnys and a company that produces shows for Vetements, and Angelo Van Mol, a Savile Row trained designer and tailor.
At this season's London Fashion Week Men's, the brand showed its latest collection for 2018 spring/summer. The maritime inspired collection was displayed at London's Top Secret Comedy Club, with a line up of London's finest stand up comedians offering the fashion crowd a respite from the endless shows.
After the presentation, we caught up with Hettmann and Van Mol to talk about Band of Outsider's spring/summer collection, bringing fun to fashion week, and their plans for the brand.
In your own words what is the inspiration behind this collection?
Angelo Van Mol: Deep sea, sailors, fun, workwear.
You spoke about the sea and nautical, how have you tried to bring that in to the collection?
AVM: I think we fused it all in a very authentic and fun way. Basically we didn't want to go too much into the formal wear, yet I come from Savile Row and Daniel has a very formal approach to clothing, we still wanted it to be fun, relaxed, easy to wear. That's what we went for.
Daniel Hettmann: You basically have codes from all these inspirations, a little bit everywhere. For example you have the stripe print, which is inspired by the classic mariniere but it's a bit of a wave, it's not a straight line. Again, it's a little bit of a fun element. Then we have the cat embroidery, and the cat is inspired by the cat that you used to have on deck. On each boat you used to have cats to catch mice and to catch vermin.
AVM: We call it the smelly cat.
You've both mentioned 'fun' and you've chosen to host the presentation in a comedy club. Why is there such an emphasis on fun with this collection?
DH: Band of Outsiders was always known for something fun, uplifting, fresh and that's something we really want to keep. I think it's important to keep working with that DNA even though we have our own approach to it. We want to give people an experience, and not just a classic fashion show format and even in terms of branding it made sense to do something that had a relationship with fun and that's how we came up with the comedy angle. And comedy is huge right now, you have comedy specials on Netflix, a new one every day, you have people like Trevor Noah and late night hosts bigger than Hollywood stars now, everybody knows them. With everything that's happening right now people need a moment where they can just laugh and forget about everything.
What's it been like taking over a brand that already existed and had a reputation?
DH: People were asking "oh is it a liability or something you can really build on?" and I think its great to work with a brand that has such a rich history. People love the brand, people have always had positive thoughts on the brand and I think it's an opportunity for us. So that's why I said we really want to work with the DNA but have our own interpretation of it. We're not going do something that's already done, but we're working with the DNA.
"With everything that's happening right now people need a moment where they can just laugh and forget about everything."
How have you bought your own interpretations and experience to what the brand was?
AVM: It's a very good point, what the brand 'was' because we've talked about what the history of the brand was but we are different people and we've put our spin on it. It's a new brand in all honesty, yet it has the same touch points and some of the ingredients, but we're not the same chefs.
DH: Angelo, for example, was trained on Savile Row so everything has a much more tailored approach even though it still has the casual, every day feel to it. Even the tracksuits are actually tailored in the way they're designed; even the choice of fabrics is very much inspired by his Savile Row training. So, obviously that's what I said, it's our own interpretation of it because we bring some sort of luggage with us and work with the DNA.