Magic Ink Disney for Jersey Sponsorship, Timberwolves Partner With Fitbit
8 teams down, 22 more to go.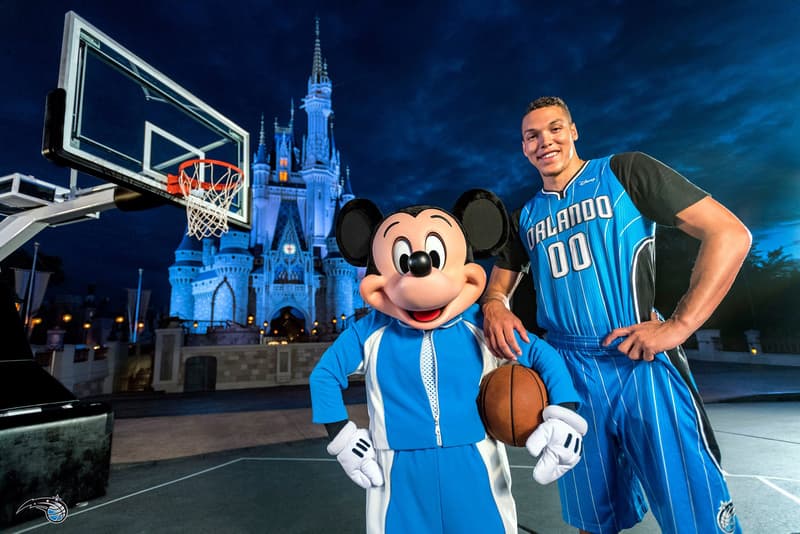 The Orlando Magic and Minnesota Timberwolves have become the seventh and eighth teams to sign a jersey advertiser for the forthcoming 2017-18 season. The Magic, in what can't be a better fit, have partnered with the Walt Disney Company, while the T'wolves have inked San Francisco-based activity tracker, Fitbit. Although financials for each deal have yet to be revealed, reports suggest each will last for three seasons — the NBA's trial period for this new initiative.
You can see Orlando's version above, however Minnesota will unveil their new jersey later this summer. Check out the announcements below.
We will be powered by even more magic this coming season as @WaltDisneyWorld becomes our team's first jersey sponsor! ?#ConnectedbyMagic pic.twitter.com/eRJ9Iq5WJp

— Orlando Magic (@OrlandoMagic) June 20, 2017
.@fitbit named "Official Wearable," "Official Sleep Tracker" and Jersey Patch Sponsor of the Timberwolves: https://t.co/90O0GsNFzL pic.twitter.com/cV5rjK7Rvy

— Timberwolves (@Timberwolves) June 20, 2017
Here are 7 of the 8 NBA jersey ad patches announced. Timberwolves/Fitbit jersey will be revealed later. pic.twitter.com/P99a9nBaUV

— Darren Rovell (@darrenrovell) June 20, 2017