McGregor in Need of Apparel Sponsorship for Mayweather Fight
Who will cash it in?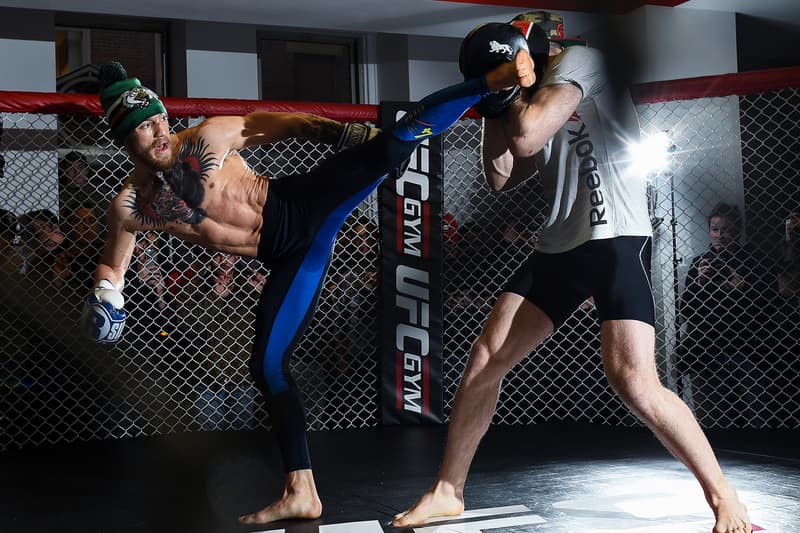 According to Conor McGregor's manager, Audie Attar, the UFC fighter is a "free agent" with regards to an apparel sponsorship for his fight against Floyd Mayweather on August 26. Conor's affiliation with Reebok is through the UFC's partnership with the sportswear brand, and because the Ultimate Fighting Championship has no official involvement in August's blockbuster fight, the Irishman is free to sign with a brand of his choosing. When asked if McGregor will wear a Reebok competitor, Attar didn't rule it out. "It's definitely a great opportunity for Conor and any brand we decide to align with," said Attar.
A great opportunity indeed. The McGregor vs. Mayweather crossover bout will surely make everyone involved that much more richer, even if it requires forking over a hefty signing bonus. The names on their shorts alone will be immortalized in pictures for generations to come.
So, what do you think; what brand should Conor sign with?
Also, check out McGregor's new mural of him punching Floyd in the jaw.