Raury Stages Protest While Walking for Dolce & Gabbana During Fashion Week
The protest is due to the brand's ties with Melania Trump.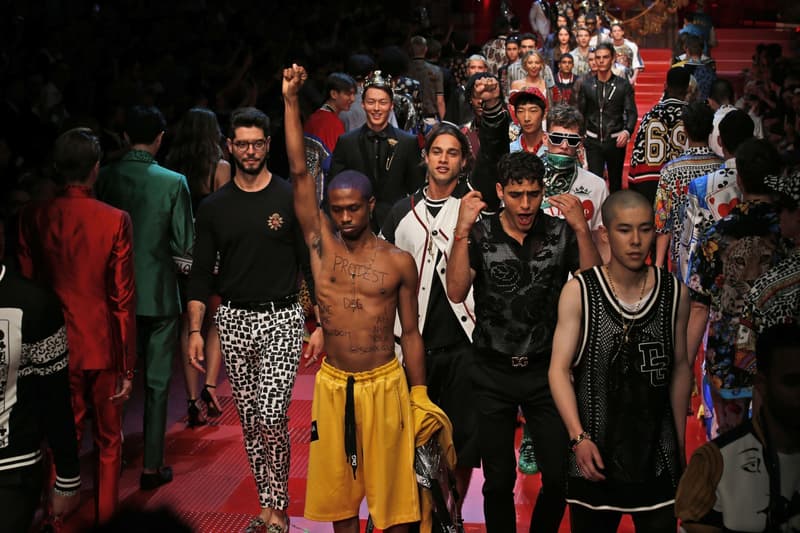 Dolce & Gabbana is under fire once again in the form of a protest by one of its models during the Spring/Summer 2018 Men's show.
Influencer and singer Raury arrived in Milan to prepare for the catwalk. He then discovered headlines showing the designers supposed support for Melania Trump by dressing her on a number of occasions. He then came across a "Boycott Dolce & Gabbana" T-shirt campaign along with footage of a staged protest.
During the finale of the show, the singer walked out, took off his hoodie and revealed slogans painted on his body reading "PROTEST D&G" "GIVE ME FREEDOM" and "I AM NOT YOUR SCAPEGOAT." Raury was promptly thrown out and edited out of the official show's video.
Raury spoke with GQ about why he decided to protest, stating: "Boycotting is the people's voices. It has power. It changes things." The Georgia influencer went on to say Dolce's campaign and collection "completely makes a mockery of what 'boycotting is."
This comes after Miley Cyrus put the designers on blast via Instagram for its association with Trump, sparking an internet beef.