Miley Cyrus and Dolce & Gabbana Are Beefing on Instagram
Miley "strongly disagrees" with the brand's politics.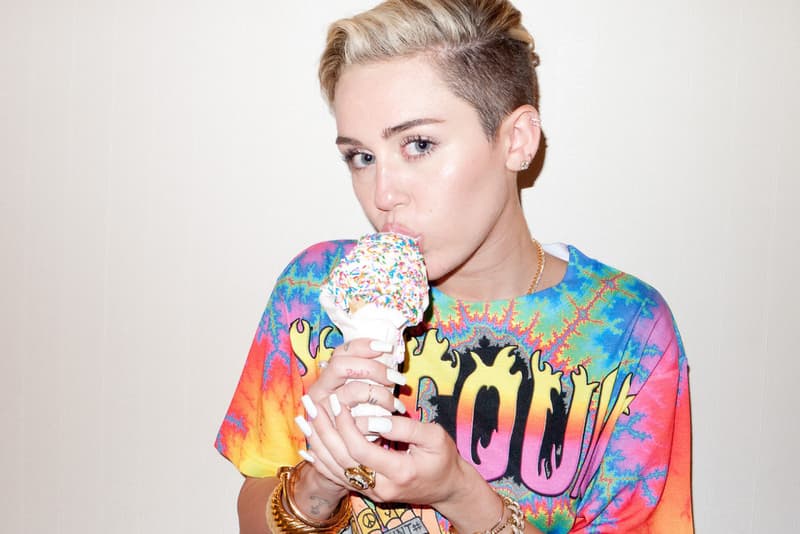 Miley Cyrus took to Instagram to celebrate her brother walking in the Dolce & Gabbana 2018 spring/summer show, and it ended in controversy, leading D&G to snap back in retaliation.
During her lengthy congratulatory post, Miley left a P.S. for the brand stating: "PS D&G, I STRONGLY disagree with your politics… but I do support your company's effort to celebrate young artists & give them the platform to shine their light for all to see!"
The politics in question could relate to a couple things, one of which being Dolce & Gabbana's decision to dress First Lady Melania Trump, which many see as an endorsement of the Trump administration. The other could be for comments by Stefano Gabbana himself in an Instagram post from the brand including a picture of Mrs. Trump. The comment in question were seen by some as homophobic.
In the comments section of Miley's post, Gabbana said, "for your stupid comment never more work with him." Gabbana then posted the same image of her brother writing: "We are Italian and we don't care about politics and mostly neither about the American one! We make dresses and if you think about doing politics with a post it's simply ignorant. We don't need your posts or comments so next time please ignore us!! #boycottdolcegabbana."
Share your thoughts in the comments below and stay tuned for more updates.