Kyle Ng Gives Us a First Full Look at the Brain Dead x Vault by Vans Collection
He also explains how people "f*ck up" their Vans to fit their lifestyles.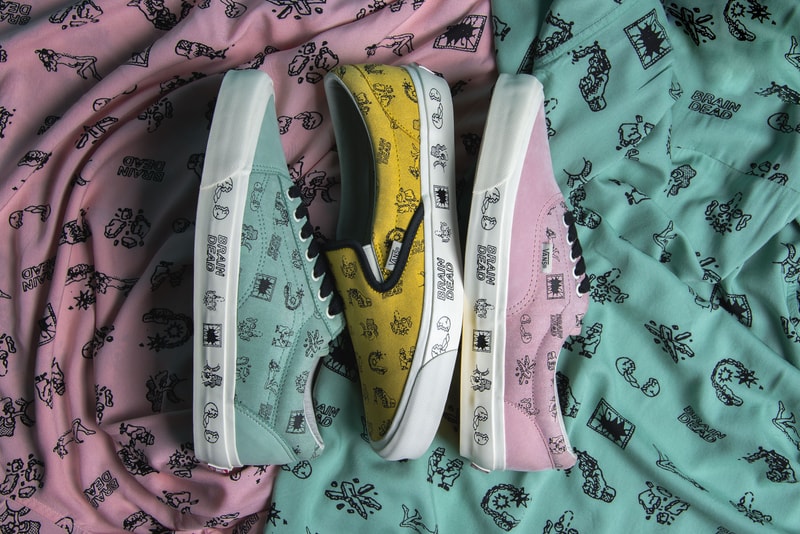 1 of 7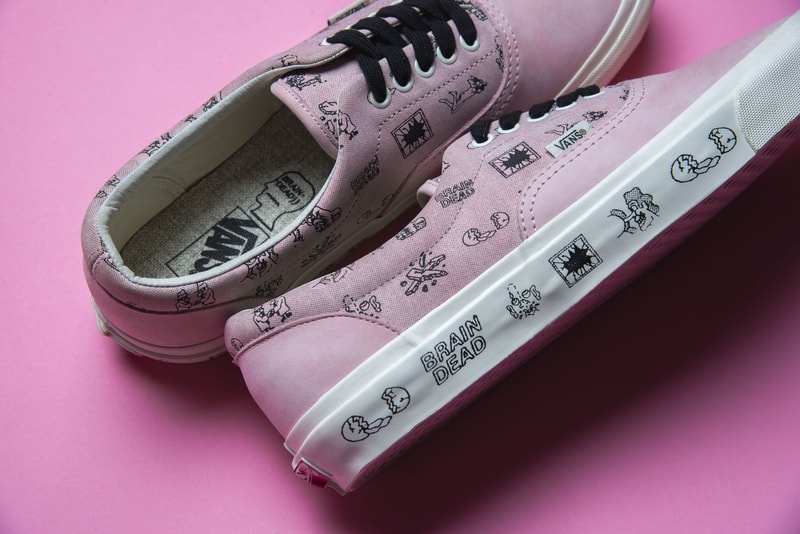 2 of 7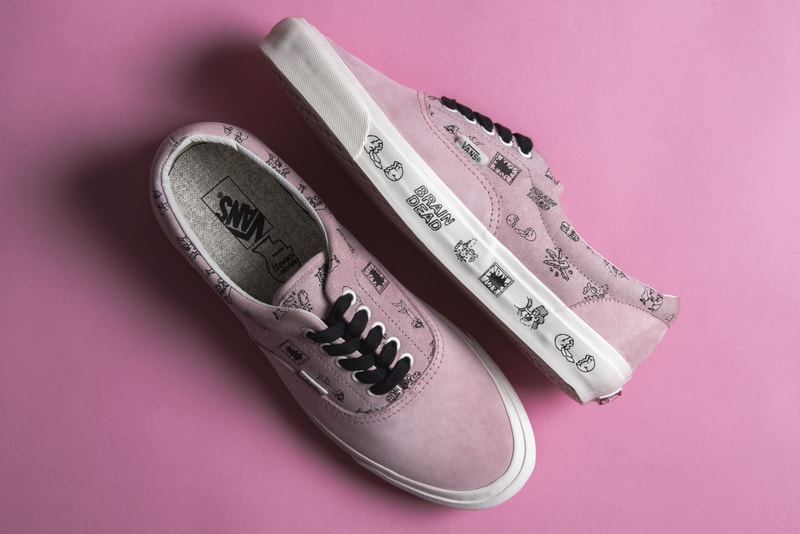 3 of 7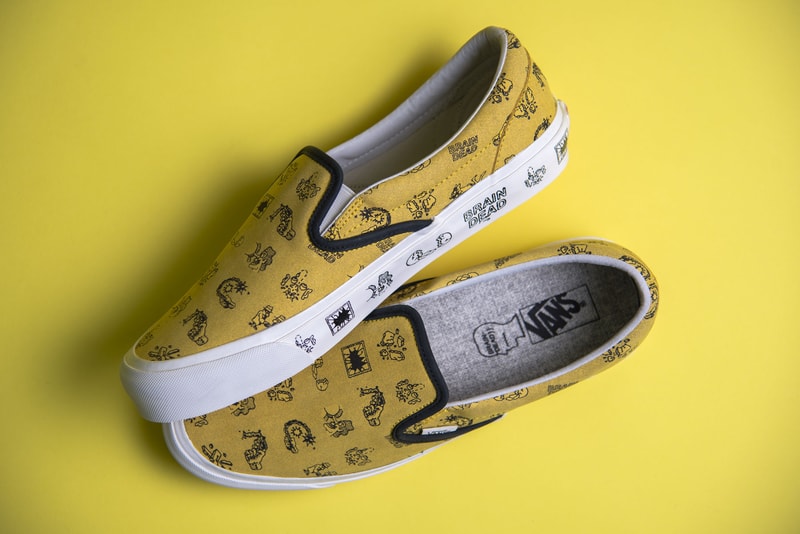 4 of 7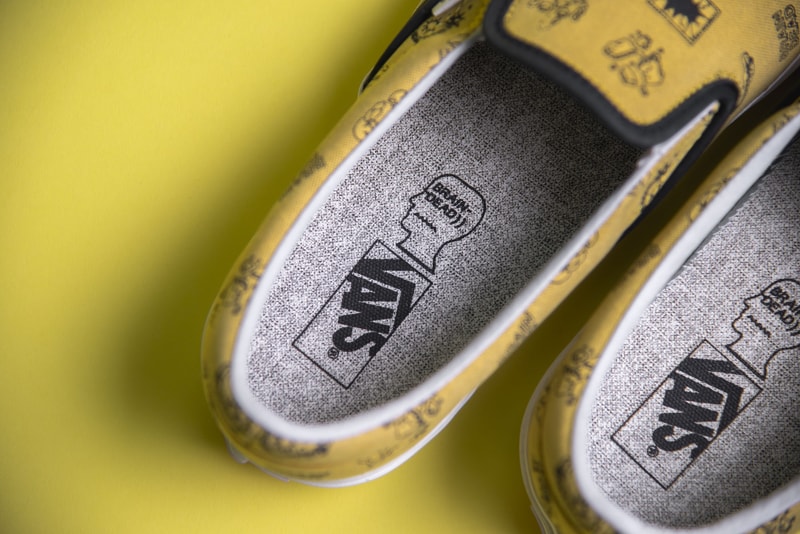 5 of 7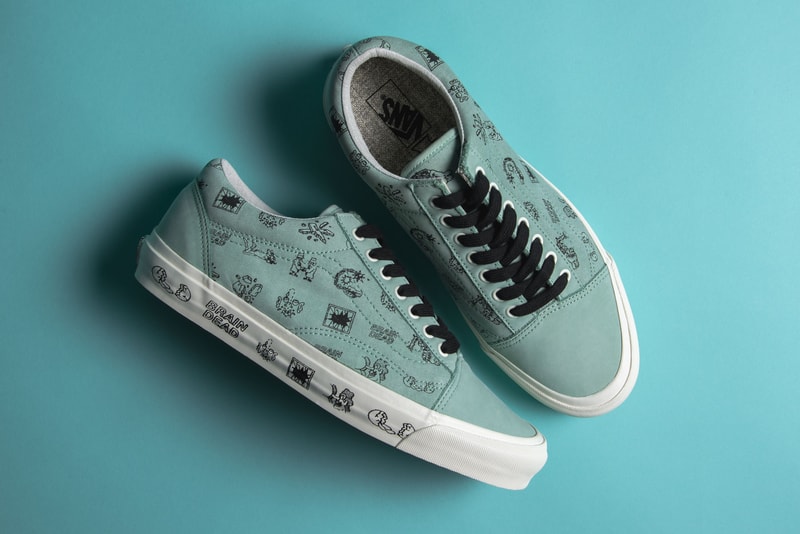 6 of 7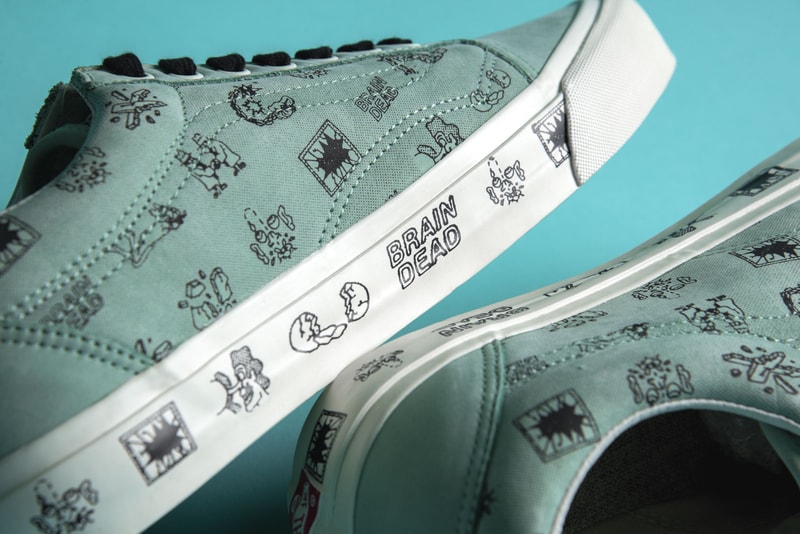 7 of 7
What lies at the core of Cali imprint Brain Dead — and streetwear in general — is the graphic T-shirt. A simple garment with a straightforward DIY visual that has carried countless basement projects into full-fledged streetwear cults. This grassroots story was indeed the case for Brain Dead, whose founders Kyle Ng and Ed Davis took a personal collection of art, music and "weirdo stuff," and nurtured it into the formidable artist collective we know today. Though Brain Dead has manifested itself in many different forms — from an apparel line, to a music label, to a global art curation group — its graphic-heavy, lo-fi aesthetic has been the common denominator of all of its projects and transformations.
This summer, Brain Dead projects its signature visuals onto three classic Vans models: the Old Skool LX, the Classic Slip-On LX and the Era LX. Coming in green, yellow and pink, respectively, the iconic silhouettes boast satirical micro-graphics from upper to midsole, reflecting Brain Dead's symbolic post-punk references, underground comic aesthetic and skateboarding subcultures. Accompanying the shoes are two graphic T-shirts, two short-sleeve woven button-downs, a black cap and a canvas tote bag — all of which feature Brain Dead's famous logo and punchy color scheme. The entire collection will fall within the friendly price range of $45 to $138 USD.
Ahead of the Brain Dead x Vault by Vans launch date, HYPEBEAST caught up with Kyle Ng to briefly chat about the collection's inspiration and design process, as well as the official release date.
We've seen a few signature Vans from Brain Dead already. Is it the brand identity or simply the look of the silhouettes that strikes you?
Vans are iconic. They fit our lifestyle perfectly. We are not delicate, clean people — we f*ck our sh*t up and like shoes that look better with more dirt on it.
Could you run us through the design process of this shoe?
The shoe is something we cooked up with artist and long-time collaborator Kevin Harris. It's inspired by our love of old, underground comics and printed media. The colors were inspired by old flyers we had laying around in the studio.
We loved the idea of printing on nubuck suede instead of leather because it has a nice, smooth hand.
What is it about simple graphics and illustrations that interest you?
I love how graphics and illustrations can be used as a really direct form of communication. Since we were kids, we learned about the world through cartoons and graphics.
Which silhouette do you personally prefer? Old Skool, Era, or Slip-on?
I love the Old Skool. The silhouette is perfect!
When and where will the sneaker be released?
The sneakers will be released June 24 at select Vans Vault accounts!